Meet Lil Nas X's Estranged Mom ━ They Don't Have an Amicable Relationship
Drug addiction ruined Lil Nas X's relationship with his mom.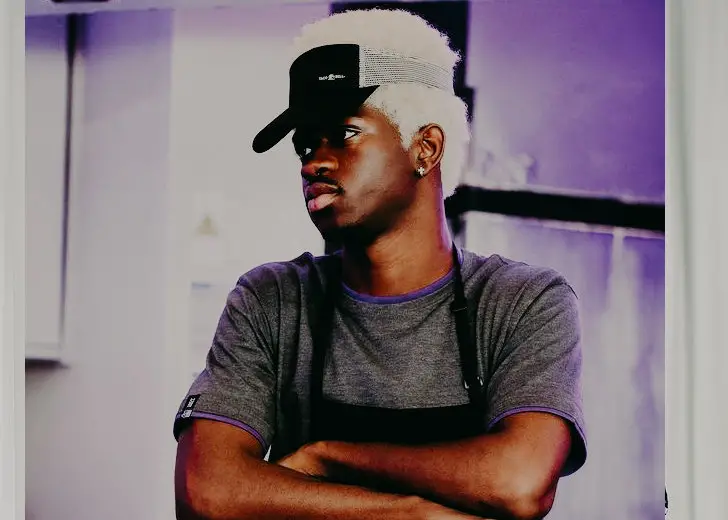 Lil Nas X has an estranged relationship with his mother, Tamikia Hill. Sadly, their differences made headlines when netizens found his mother on the streets, homeless and begging for money. 
On April 14, 2021, a user posted a video on The Neighborhood Talk's Instagram page. The minute-long clip captured Hill standing on a street in Atlanta, Georgia, with a 'feed me' cardboard sign.
As soon as the post surfaced on the internet, people criticized Nas for being unable to provide for his mother.
Tamikia Hill's Addiction
Nas' father Robert Stafford and Hill married young and welcomed three kids —Lamarco, Tramon, and Montero Lamar — in Lithia Springs. Montero is now known to the world as the 'Old Time Road' singer Lil Nas X. 
Lil Nas X and Mom Tamikia Hill's Estranged Relationship
When Nas turned six, his parents divorced and parted ways. After which, the rapper and his younger brother stayed with his mother and grandmother in the Bankhead Courts housing projects.
But Nas couldn't have a typical mother-son relationship with his mommy, all because she was a drug addict. Although he was close with his late grandmother, he had to move into his father's home in Austell, Georgia.
There, he lived with his stepmother Mia Stafford and half-siblings Robert Sleepy, Ashley Stafford, and Labrock Anderson. The transfer only widened the rift between Nas and his mother.
The openly gay artist reflected on the fractured relationship with his mother in a 2020 interview with Variety.
Confessing they didn't have the closest relationship, Nas detailed how he failed to help her. He attempted to take her to rehab in 2019, but all his efforts were for naught.
Lil Nas X's Father Came to His Defense
Nas's father Stafford came to his defense when the world accused him of not caring for his mom following the April 2021 post.
Stafford Instagrammed their family picture and addressed the backlashes, claiming Nas was the greatest kid a parent could ever ask for. He wrote about Hill's addiction and said Nas always went to great lengths to care for her.
He then stressed that only a person dealing with addiction would understand that no money could amend the situation. Finally, requesting his followers to pray for Hill, he pointed out that a false story creator would never prosper. 
Fellow friends and well-wishers supported Stafford in the comment section. Actress Skai Jackson also joined in and affirmed that no one could help a person who didn't want help. 
Just days after, the Georgia native took to Twitter to address the criticism. He revealed the guilt of not being able to help his mom weakened him to the knees. He would spend nights crying in his bed.
Lil Nas X Loves His Mother To The Bones
Despite all the odds and bitter memories, the 22-year-old loves his mother with all his heart. In all his interviews, including the one with Variety, he maintained that love prospered between them. 
His affection for his mother was also evident in a tweet he posted on May 12, 2019, for Mother's Day. 
haven't seen my mom in a year but if somehow she reads this i love u and forgive u. happy mother's day. — nope 🏹 (@LilNasX) May 12, 2019
He hadn't been in touch with his mother since he became phenomenal in the music industry. Addressing the fact, he dedicated the tweet to his mom, saying that he forgave her and loved her.