Is Taraji P. Henson Dating Anyone? Her Love Life Explored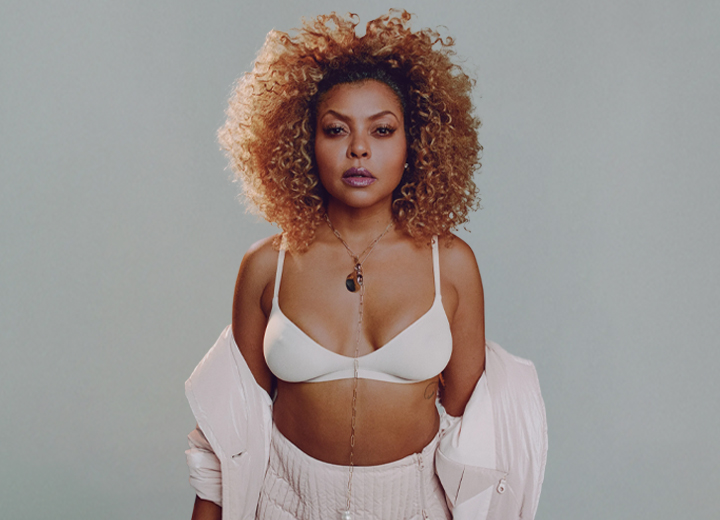 Taraji P. Henson is notorious for keeping her private like just that — private. She rarely talks about her dating life and on the rare occasion she does, she reveals very little.
Her last known relationship was a long one, and a one that almost saw her get a husband. However, she has moved on from her now ex fiancé.
Henson might not even be thinking about dating now, but there seems to be no lack of suitors, though.
Taraji P. Henson Might Not Be in the Dating Game Now
Henson's last relationship was with former NFL star Kelvin Hayden. The couple broke off their engagement and went their separate ways in October 2020.
Since then, Henson has remained single, or at least she did until January 2021. She had been processing her last relationship — a relationship she was in for over five years.
During an interview with Extra TV in January 2021, she explained her approach to relationships at the time. When asked if she had tried dating again after her split with Hayden, she said she had not.
"That's the last thing I'm thinking about," the actress said.
However, she then disclosed that she did not want that approach to be understood negatively. She also wasn't judging people who did that, saying, "That's just my process."
"When I get out of a relationship, I need to process," she explained. "I don't just go 'Hmm. Okay next.'"
From when the interview took place to now, there has been no news or rumors about a new boyfriend. However, one of her ex boyfriends recently spoke about their relationship, generating a bit of speculation.
Taraji P. Henson's Dating History: Lamar Odom and Others
Henson's first known boyfriend was her high school sweetheart, William LaMarr Johnson. They had their son, Marcell, in 1994.
Their relationship tragically ended after he was murdered in 2003. Henson and Johnson had been together for eight years when he was killed.
"I was so in love," the Empire actress said of Johnson during her 2012 interview with Wendy Williams. She even said Marcell looked just like his father.

Taraji P. Henson in June 2022. (Photo: Instagram)
Around 2003, Henson started dating actor Hill Harper. They kept quiet about their romance until 2016, when Harper talked about their time together and how wonderful it was.
In an interview with the Unsung Hollywood podcast, he said the relationship ended because of his commitment issues and that the relationship wasn't a failure just because it did not end in marriage.
Then in October 2005, rumors started saying Henson and rapper Common were dating. She confirmed this in 2011 during an interview with Wendy Williams but dispelled rumors about the same with Drake, Tyrese, and Terrence Howard.
After ending things with Common, Henson struck up a relationship with former NBA star Lamar Odom. This one, too, remained in the dark until 2019, when Odom finally spoke of their connection.
She was older than him when they were together and the basketball player said she inspired him to be a better player. However, the relationship fizzled out because Odom started falling in love with Khloe Kardashian.
In 2015, Henson got into her latest relationship, with Hayden. The couple waited two years to talk about it and the actress confirmed their romance during a December 2017 podcast appearance on Essence's Yes Girl!
"I'm very, very happy," she said during her conversation.
On May 14, 2018, Henson announced she was engaged to Hayden. The wedding plans started and everything was set to happen in June 2020.
But then COVID hit and they had to postpone the wedding. Things started going further south for the couple after this.
They reached a point where they had to go to couple's therapy. And when that didn't work out, they called off their wedding in October 2020.
Almost two years have passed since Henson and Hayden split, and even though the actress is not bringing her dating life up much, an old love is making some news.
In June 2022, Odom spoke to Page Six about which of his ex girlfriends would he like to date again. The name he took was Henson's.
"Maybe I'll get to shoot my shot at her again," he said, remembering how he had gotten to see her again in LA earlier that month.