Before Surgery and after — A Look at How Wendy Williams's Appearance Has Evolved over the Years
Unlike many others in the industry, Williams has candidly flaunted her plastic surgery and other cosmetic procedures.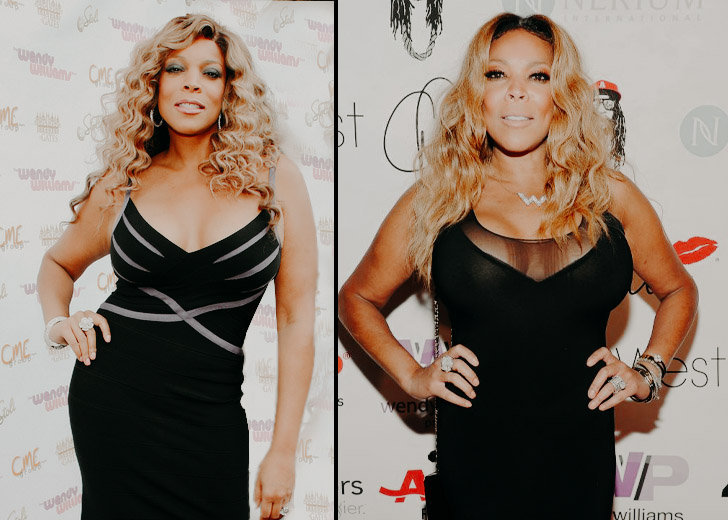 Wendy Williams has been the talk of the town for more than just a few times in the three and a half decades that she has been a part of the entertainment industry. 
Over the course of those decades, Williams has revamped and reinvented herself in many aspects, especially her appearance. Still, unlike many others in the industry, the reality star has candidly flaunted her plastic surgery and other cosmetic procedures. 
That being said, the exact extent of her cosmetic modifications is not clearly defined. So many of her fans are still curious to know what she looked like before surgery.
Her Face Has Not Changed 'Much'
According to Closer Weekly, her face was not "much" different from what she looks like today. However, that statement is not to be mistaken for lack of facial procedures. 
The outlet had invited an expert plastic surgeon, Dr. Vartan Mardirossian, who assessed that Williams might have gotten a little bit of Botox on her face.
The good doctor could tell that the media personality had gotten Botox on her forehead because the line between her eyebrows had disappeared.
Apart from that, Williams also had a series of well-placed Botox and fillers to maintain her youthful look. 
In January 2020, Williams even showed fans close-up footage of her getting Botox injections in her jawline. She called it her "little breakfast procedure."
The result of the injections was visible in her sharpened jawline and lifted cheekbones. 
"I feel like I'm 35," she gushed of the quick nip and tuck. 
Her History with Plastic Surgery
In the same episode, she assured fans that she wouldn't be getting any more plastic surgery from the neck down, with the exception of a breast reduction. She will get that when she's ready. 
She also confessed that she had never gotten a facelift, and with the proper steps, she will not have to. She visits Dr. Marion Shapiro every trimester to see if her skin needs work. 
For her body, though, she has not held back. Williams had breast augmentation and liposuction done on account of her weight loss in the past. 
"I just wanted to fit into good clothes," she told People in 2009. "I wanted the body that matched my personality. And the body I have now matches my personality."
She Was Almost Fired for Talking Plastic Surgery
In fact, she has been so candid about the procedures she's had done that she was almost fired from a radio show once. The event was also recreated for her biopic Wendy Williams: The Movie.
After getting breast augmentation herself, she discussed the procedure with her listeners on her radio show. She advised her listeners to visit at least three doctors before they went under the knife. 
She also urged them to pay for their plastic surgery and not let anyone else, especially boyfriends, take credit for something they had done to their bodies. For that statement, she was taken off air for a week.
When she tried to argue that over 80 percent of the celebrities she had on the show had some work done, her suspension was extended to two weeks.
Her boss then explicitly told her not to talk about her cosmetic procedures when she came back. 
All that being said, Williams boldly claimed that she didn't do anything for TV, and she was already happy with her body when she came over.