Rapper Common's Daughter Omoye Assata Lynn Graduates from Her Law School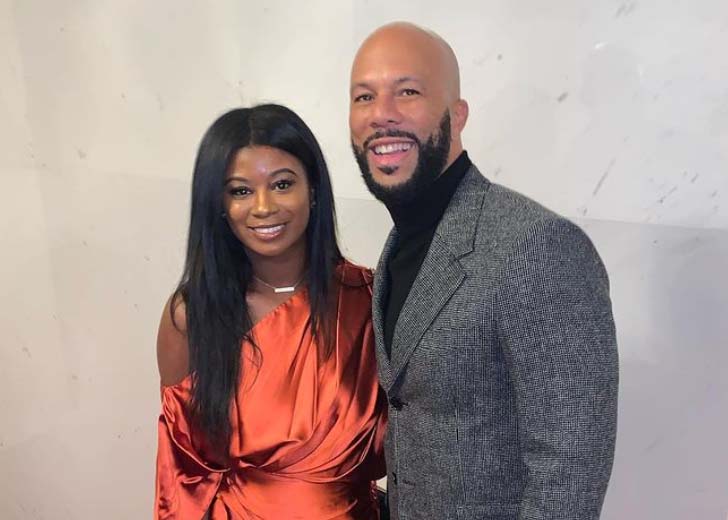 Rapper Common's daughter Omoye Assata Lynn graduated from law school. He took to Instagram to share the joyful news.
Common uploaded a brief video clip where he could be seen celebrating as his only daughter made her way down the aisle to collect her degree. He also wrote about how proud he was of her.
"There are no words to describe how proud I am! Finishing Law School at Howard University in the 3 years is pretty AMAZING," he captioned the post.

Common celebrating his daughter's graduation from law school. (Source: Instagram)
"Congrats to my daughter and all the graduates of 2022. Now go out in the world and be great!"
This isn't the first time Common has taken to Instagram to congratulate Lynn for hitting a major milestone. In May 2019, the rapper dedicated another Instagram post to congratulate his daughter for graduating from Howard University.
"Congratulations to my phenomenal and dynamic daughter," he wrote. "It lit my heart and spirit to see you graduating from the great Howard U. Continue to achieve. Continue to soar Continue to have fun. I love you."
Common And Daughter's Relationship 
Common has been very open about his relationship with his daughter. In the past, he has detailed the difficulties between himself and his daughter and how they overcame obstacles to have a beautiful father-daughter relationship.
In his memoir titled Let Love Have the Last Word, the rapper shared Lynn felt as if he hadn't been in her life enough.
He recounted how during one of their late-night conversations, Lynn questioned him on how much he cared about her.
"It kind of shocked me because that's the first time I had ever heard it," he wrote. "I was like, 'What do you mean?'"
Lynn then opened up about the feelings of abandonment she had harbored since childhood. She noted she felt like Common hadn't fought for her.
Common delved into why she might have felt that way. One of the major reasons was the split between his and Lynn's mother. 
Lynn was just one-year-old at the time, and the musical artist shared he had little access to his daughter, which resulted in him and Lynn not being able to build the strongest of relationships.
Another reason that Common listed was him putting most of his effort into his career. Though he had been doing it for his family and her, he admitted that he might have overlooked how she would view his absence.
Common revealed he and his daughter had grown closer after they had the conversation. The two also had a therapy session together, which the rapper said he loved.
"Well, not everything was said, but I knew it was something that would help her move forward," he said. "A woman's relationship with her father definitely affects how she is in relationships."
Common then noted their relationship had gotten a lot better since then and that life had been good. He also added that they were on a journey to strengthen their relationship.