Tana Mongeau Reveals She Has a Boyfriend — Confuses Everyone about Her Dating Life
Tana Mongeau has admittedly been in an on-and-off relationship.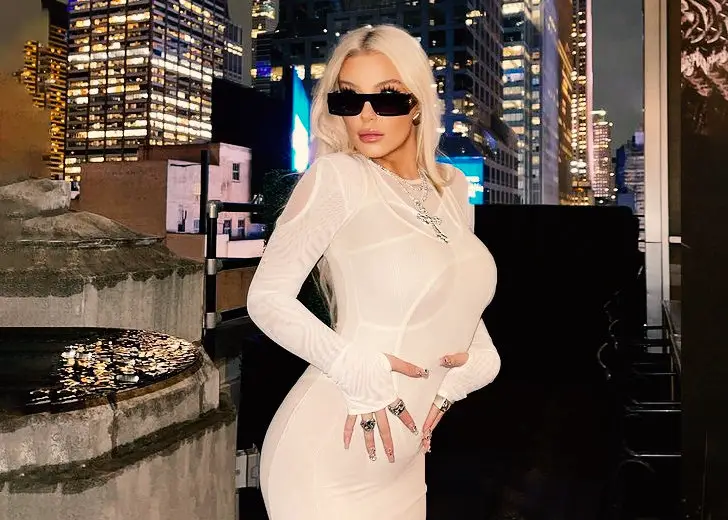 Social media star Tana Mongeau admitted to being in a relationship during an interview for Zane Hijazi and Heath Hussar's famous weekly podcast, Zane and Heath: UNFILTERED, on October 5, 2021. 
The discussion on her dating status spurred after Matt King asked Mongeau if she was in a relationship. "Yes," the YouTube star replied while laughing and questioning herself, "Why is that always my answer."
Right after the reply, the 23-year-old gave details of her relationship, revealing that her boyfriend tattooed her name the previous night. Then, one of the hosts, Heath Hussar, weighed down on the conversation and asked Mongeau how long she had been dating her boyfriend. 
Shockingly, Mongeau disclosed she was in an on-and-off relationship with the guy for almost nine months, starting from January 2021. She added they had already broken up eight times.
Mongeau's contradicting reply came right after she announced her singlehood through an Instagram story on September 7, 2021. She had posted a bold white text reading "single" with a smiling face emoji.
Following her announcement, Mongeau frequently posted screenshots and texts she got from her fans and followers. Many of the messages hoped the MTV starlet would get the perfect person she deserved. 
Is Tana Mongeau Dating Chris Miles Again?
Rumors are rife that the boyfriend Mongeau mentioned in the aforementioned YouTube video is her ex-partner Chris Miles, real name Christopher Miles Marshak. 
Mongeau and Miles assumably started dating in early 2021. On July 8, 2021, the internet star announced their relationship through a tweet that read, "I HAVE A BOYFRIENDDDDDDD."
She added "7-7-202. I LOVE U 4 ETERNITY," before tagging Miles on the post. 
While Mongeau's fans were only getting the hang of her relationship status, the social media influencer confused all netizens by announcing her breakup with Miles in another post. "Just got left and dumped. I'm single again," she stated.
Then, she posted a picture of herself sharing a bed with Miles and hinted they were back together. But, despite the update, no news of Mongeau and the rapper's relationship made it to the headlines for months. 
That was until the gossip mill Def Noodles reported on their reconciliation through a video on Twitter on September 16, 2021. The five-second clip featured the couple having a conversation during a crowded party with friends. 
"Tana Mongeau and boyfriend Chris Miles are back together less than a week after breaking up for the second time," read the video's caption. 
While the reconciliation news and Mongeau's confession of her on-and-off relationship nature hint she could have gotten back with her ex-boyfriend, nothing can be said with certainty unless she clears the air herself.
Aside from Miles, the Nevada native has been romantically linked to Jake Paul, Lil Xan, Mod Sun, Bella Thorne, and Hunter Moreno.