Tana Mongeau Is Back on the Dating Scene after Announcing She's Single
Tana Mongeau is single, or so she said!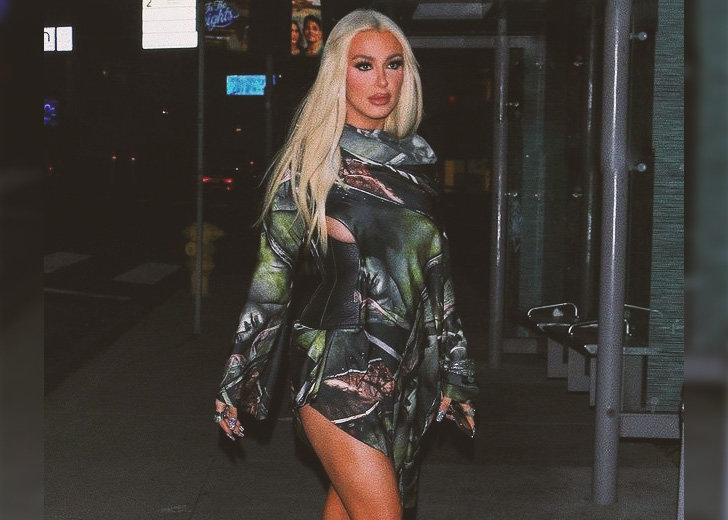 Internet personality Tana Mongeau recently put up an Instagram story where she announced loud and proud that she was officially single.
The story featured a solid red background, and written in bold white text was the word "single," followed by a smiling face emoji. 
The YouTuber has since been spending her time amongst friends hitting the clubs, and fooling around in Texas. Of course, she has been updating her stories regularly to keep her fans up to date. 

Tana Mongeau announced she was single (Source: Instagram)
Tana Mongeau Celebrating Singlehood
After Mongeau updated her relationship status on her stories, fans of the YouTuber pitched in with their own relationship statuses on their stories. She couldn't help but share them on her Instagram. 
Her recent stories also featured a post from Quotes By Christie that read, "I hope you find someone who knows how to love you when you are sad." 
Another post featured on her story read, "You deserve someone who is good for your mental health," appearing as though Mongeau hadn't come to terms with her singlehood. 
However, about an hour after that last post, she was seen having a good time with musician Madison. Mongeau could be seen groping Madison's behind and kissing her in a subsequent clip. 
"Again. Who needs men? My wife. @madds," she gushed. 
However, all the relationship announcements from the MTV starlet are to be taken with a pinch of salt.
Tana Mongeau's Last Known Boyfriend
Mongeau's last known beau was rapper Chris Miles. She announced their relationship via a tweet on July 8, 2021. However, just 72 hours after the happy announcement, she claimed that she "just got left and dumped," and was single once more. 
Then, to fans' surprise, she shared a snap of herself and Miles sharing a bed a few hours later. She made it a point to show a bit of her face for the photo and framed the rapper front and center. 
Prior to her fling with the rapper, the relationship she garnered the most press for was with Jake Paul. 
Tana Mongeau and Jake Paul Were Almost Married
Mongeau and Paul began dating in April 2019, and by July the same year, Paul popped the question on the blonde bombshell's twenty-first birthday. At the time, he proposed, 
Tana, you're awesome. And like actually awesome as[expletive]. I've really loved getting to know you, hanging with you, and stirring up the internet over the past couple months. This video is dedicated to you and your beautiful smile. And also to us becoming husband and wife.
Although they didn't get legally married, the former lovebirds had a massive party in Las Vegas. After living together for a few months, the couple announced their split in January 2020. 
Apart from the two hunks, the social media celeb is known to have dated Noah Cyrus, Francesca Farago, Mod Sun, Hunter Moreno, Brad Sousa, Bella Thorne, Lil Xan, FaZe Banks, Kian Lawley, and Somer Hollingsworth.