Tana Mongeau's Love for Makeup and Facetune Resulted in Several Controversies
Tana Mongeau has been very open about her usage of makeup and Facetune with the latter even attracting negative attention.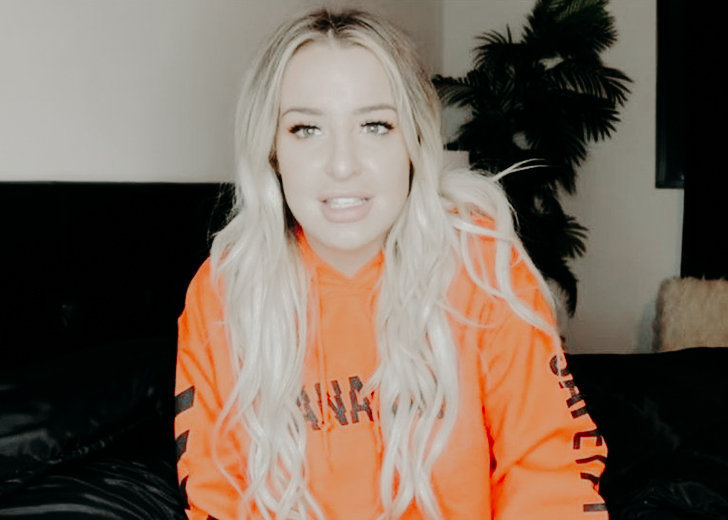 Tana Mongeau has a massive online presence. For a good portion of her years in the spotlight, she has been a controversial figure. And some of the major driving forces behind the controversies surrounding her have often been her usage of makeup and Facetune.
Mongeau however, has embraced talking about both her obsession with makeup and Facetune. She has appeared in her videos with no makeup on multiple occasions, usually when she talks about some of her personal and vulnerable moments.
The internet personality has also shared her makeup tips with her fans, most notably 'How To Cake Your Face Like A Pro: The Trilogy.' There, she described all of her makeup routines in a three-part video series. Mongeau explained she loved making those videos as she liked to help others; in this case, to cake up and look better.
Mongeau has also been very frank about how she looks without makeup. In the aforementioned makeup tutorial video series, she rated herself as a two who would go up to an eight after caking up.
She also mentioned fake eyelashes as the one thing she couldn't live without in her '10 Things Tana Mongeau Can't Live Without | Bootleg GQ' video. Mongeau shared in the video that she had a lot of things she couldn't go on without, like Backwoods cigar, but she placed eyelashes at the very top of the list, saying it was the most important thing she couldn't live without.
Mongeau's Facetune Controversy
Just like with her openness about makeup, Mongeau has also been very transparent about her usage of Facetune to edit her photos. Back in November 2019, she was called out for taking the app's usage a little too far on her photos of People's Choice awards.
After she shared her picture, the post was bombarded with comments that pointed out how unrecognizable she was. Several people noted that her face's shape was completely different with a lot of changes made to much of her facial features.
The photos were shared on Reddit's InstagramReality subreddit alongside the actual photograph.
After juxtaposing the two, several changes were made apparent, including how she had narrowed down her jawline, slimmed down her nose, and changed the shape and darkness of her eyebrows among many others. 
While Mongeau didn't address the issue directly, she hinted that she had heard all the complaints in a post that she made to wish her manager a happy birthday. After she completed wishing her manager, she concluded her caption with, "swipe for a pic of me (with less facetune than last time) cause i'm narcissistic"
However, Mongeau has always admitted to using the photo editing app. Earlier that year in May, she had made a tweet that read, "what if I did a facetune master class tour"
Even aside from makeup and photo editing apps, the YouTuber hasn't shied away from sharing other changes she had made to her body artificially. In April 2020, Mongeau uploaded a vlog titled 'I got Kylie Jenner butt shots… oops (needle warning)' where she documented getting butt injections.