Who Is Jake Paul's Ex-girlfriend Mia Francis Dating Now?
Mia Francis has moved on.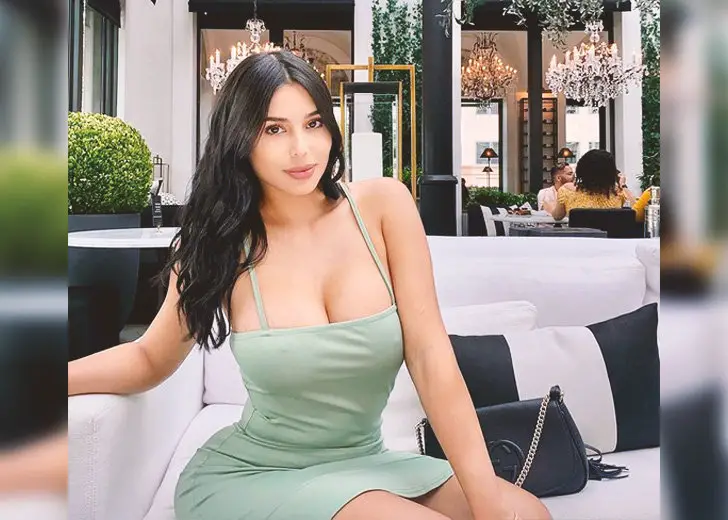 Mia Francis has a new beau!
The OnlyFans star was dating YouTuber-turned-boxer Jake Paul, who has been associated with many high-profile celebrities over the years. The two were first linked early this year but have since parted ways after a drama ensued.
Francis was spotted cozying up to Harry Jowsey from Netflix's show Too Hot To Handle. According to a video obtained by TooFab, the two were seen making out in Miami over the weekend. And according to sources, this is not the first time the duo spent time together. 
The duo also hooked up in L.A. when Francis flew there for a modeling gig. So it appears Paul and Francis were not exactly exclusive, but Jowsey did not know about the two of them dating and accused Francis of cheating on him. He then challenged Paul to a boxing match. 
Apparently, this was not the first time Jowsey and Paul got themselves tangled over a lady. Last year, World Series flasher Julia Rose moved back and forth between the two boys, which ultimately caused a beef between them. 
Mia Francis Is Dating Garrett Morosky
Jowsey is no longer part of Francis's life as she is rumored to have moved on to FBOY Island star Garrett Morosky. Morosky was previously trying to win back co-star and ex-girlfriend Sarah Emig after choosing money over their relationship during the show's season finale.
He hinted he was planning to apologize to Emig and was even confident that he still had a shot at winning her back. However, it seems once a player, always a player.
Morosky probably forgot about the apology when he met the model. According to reports, Morosky and Emig were on a double date in L.A. back in June with Francis and Jowsey. 
But during the date, Morosky and Francis hit it off and ignored their dates. Since the date, Morosky and Francis have kept in touch, and they are now in the "officially dating stage." 
Morosky even challenged Paul to a boxing match out of nowhere, possibly confirming that he and Francis might be dating. 
Who is Mia Francis?
Francis was born on December 27, 1993, and is known as a Venezuelan fitness model, gamer, and, of course, an OnlyFans star.
Unfortunately, there is scant information about the model's life, but according to The U.S. Sun, she currently resides in L.A., but spends her time between L.A., New York City, and Miami. 
It appears her job as a social media star and OnlyFans model comes with a hefty paycheck. While it is not unconfirmed how much her exact net worth is, it's been reported that she's worth anywhere between $800,000 to $4 million.
The model charges her "fans" $25 a month on OnlyFans, but it is unknown how many subscribers she has.
Her bio states that fans can get to know her personally, and she will respond to messages ASAP and give them her full attention.