Summer Walker Slams London on da Track for Claiming He Contributed to 'Still over It'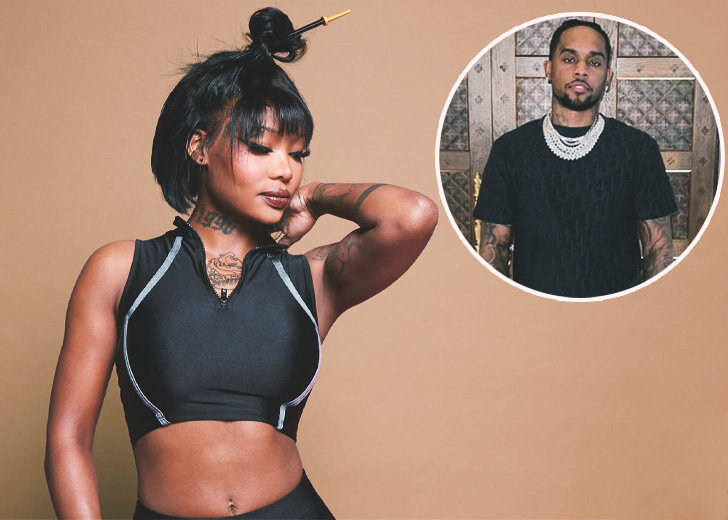 Singer and songwriter Summer Walker recently released her much-anticipated album Still Over It as a follow-up to her 2019's critically acclaimed album Over It. 
According to Chart Data, before Still Over It was released, it was projected to be at the number 1 spot on the charts and the biggest female R&B debut since Lemonade. 
The album contains 20 songs and features Cardi B, SZA, Lil' Durk, Ari Lennox, and Omarion. It is an open diary of her expired love story with her baby daddy, London on da Track. 
Walker is busy promoting her latest album, but she also took the time to call out London on da Track's claims about her sophomore album. 
Summer Walker Slams London on da Track
On November 9, London uploaded a series of snaps on Instagram with the caption "fair exchange." In the last photo, he reshared a quote of his fan that said, "London on da Track the first n**** in history to get paid off his own diss album."
The record producer, credited on several songs including 'Bitter,' 'Ex for a Reason,' and 'Throw It Away,' claimed that he had a role in Walker's album's creation and suggested that he would be paid for the work he did. 
But Walker, who was not having any of it, quickly dispelled London's claims. In the comments of a blog highlighting London's post, Walker said that the producer did not write or produce anything on her new project. 
She shared that he just handpicked the people that did the work and attached his name to it while he was fooling around with other ladies when she was pregnant. 
The most he did was sprinkle a wind chime effect on a song that was already done, then put his name on it.
However, she acknowledged he did the work on the last album, and it was a great project. She also admitted that he was super talented but was triggered by London's ludicrous claims. The two who welcomed a baby in March have a contentious relationship. 
London on da Track Shades Summer Walker's Album
Even though London took the credit for Walker's album, he recently shaded Walker and her new project.
After the album was released, London urged fans to stream the project and expressed his feelings in a series of Instagram stories about being this source of inspiration for the diss track. In the first story, he said he had just woken up and asked what was happening. 
But in the following story, he answered his question somewhat sarcastically, saying, "Oh, Album's out, I'm just glad to be an inspiration. Keep streamin!!" He also shared an explicit image of rapper Young Thug with his middle finger up with the caption: "Summer walker [expletive] u lol."
The former couple started dating in 2019 after working together on Walker's 2019 album. They continued dating on and off for two years before finally calling it quits with reports claiming London had cheated on Walker with his baby mamas and other women.