Summer Walker Clears Brutal Record Deal Rumors after New Album Release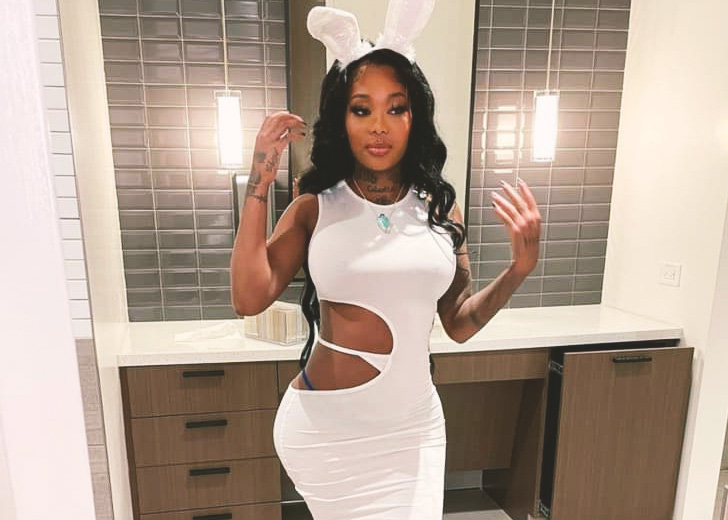 With the release of her second studio album, Still Over It, this week, R&B singer Summer Walker's record deal was leaked on the Internet. The viral record deal received a lot of criticism from music managers and her fans.
Details of Walker's agreement with the record label and management company Love Renaissance (LVRN) and Interscope have surfaced and are said to be the ones that are not quite favorable for the artist. 
An Insight into Summer Walker's 'Brutal' Contract
American singer-songwriter Summer Walker rose to fame for her exceptional R&B tracks. Her debut album, Over It, was released in 2019 and was praised by the critics, debuting on no.1 on Billboard. 
With Walker releasing a follow-up to her critically acclaimed album, she got into a massive controversy over her leaked record deal. 
One draft of the contract signed in November 2017 suggested that the singer should hand over any earnings apart from her music, such as acting.
Her royalty by the label and management company was set below the industry standards at the rate of just 15%, and she also gave up rights to her Master recordings. 
Walker's leaked record deal faced a lot of backlash from the public and brought public attention to the long-standing problem of artists being severely underpaid in the industry. 
"If you compare [the music] industry to other industries with creative products, you'll notice that this is the industry where creators get paid the least," said Jordan Bromley, the entertainment group leader at the firm Manatt, Phelps & Phillips.
The Rolling Stone reported that the contract draft contained an initial advance of $115,000, reduced to $85,000 in Walker's last contract. The singer even signed up for the possible rise in the initial advance that could increase with each album. 
The singer, whose net worth is estimated to be around $4 million, recently released her second studio album, Still Over It, on Friday, November 5, 2021. Her album features guest appearances from big names in the industry like Cardi B, Pharrell Williams, Lil Durk, Omarion, and Ari Lennox.
Summer Walker's Response to the Backlash


Summer Walker responds to the backlash on her Instagram story. (Source: Summer Walker's Instagram)
The 'Stretch You Out' singer finally put all the concerns to rest with her recent Instagram story, debunking the myths surrounding her leaked record deal. 
"I've been seeing a lot of chatter online. I didn't say anything because I wanted to stay focused on releasing my new album," she wrote. 
She stated there had been many updates to her contract, and that she has always received "full representation and support" from her record label and management company.