Summer Walker Is Back with Another Anti Vax Message — Here's How She's Been Building Coronavirus Conspiracy Theories
Summer Walker is back at it again with the COVID-19 conspiracy theories!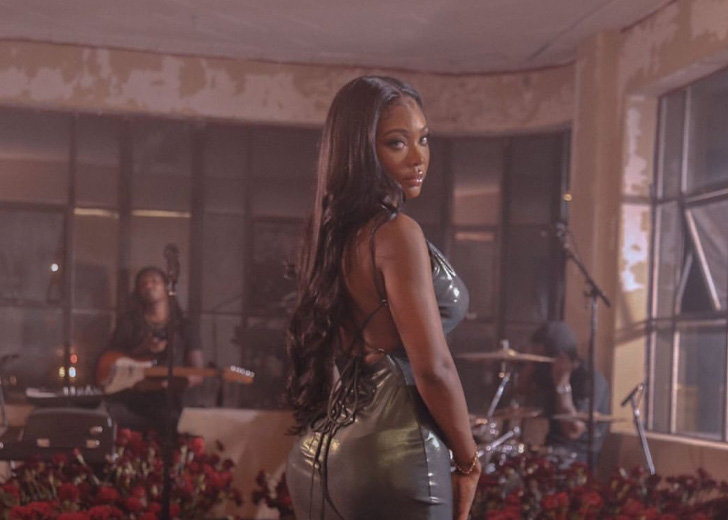 Hollywood Mask is an entertainment website. The information provided in this article about COVID-19 is for general information purposes only. The information is not exhaustive and is not intended as medical advice. For questions about COVID-19 or the COVID-19 vaccine, visit the CDC COVID-19 website or call 1-800-CDC-INFO (1-800-232-4636).
COVID-19 has been taking a toll on everybody's life since the beginning of 2020. It has been more than a year, but cases of infection and deaths have been increasing daily.
After a long wait, CDC recognized a few vaccines that were proven effective against the coronavirus. As a result, everyone is recommended to get vaccinated to stay safe from the deadly virus. 
However, a few people have been spreading negative agendas and building conspiracy theories about vaccines. One such anti-vaxxer, as they are popularly called, is an American singer-songwriter, Summer Walker. 
Recently, she has been accused of pushing racist, xenophobic, and anti-vax propaganda to her followers. She has been doing so since March 2020 and is facing a massive backlash. 
Nevertheless, Walker has not stopped and constantly spreads such information on her social media. 
Summer Walker's Anti-vax Opinions
When it comes to spreading conspiracy theories about vaccines, Walker rarely uses her official verified account. Instead, she uses her alternate Instagram @galactawhore, where she usually shares thirst traps.
She asked vaccinated people to stay away from her via a recent Instagram Story post to her 855K followers. Her story was reposted by many other tea pages, where Walker got a massive backlash. 
Regardless, she did not delete her story, showing that she is stood in solidarity with anti-vaxxers. 
Summer Walker and Her History of Misinformation 
It all started when coronavirus was gaining traction. The first half of 2020 was dreadful, where the entire world was in lockdown, and everything was mismanaged. 
In March 2020, a video of Walker making racist and xenophobic comments to the Asian community surfaced. While xenophobia is a severe issue in its own right, March 2020 was an even more sensitive time for making such comments. 
This is because Asians were targeted by other races since COVID-19 reportedly originated in China. Walker posted a now-deleted video to Instagram accusing individuals in China of "sharing the coronavirus to the public." 
On May 7, 2020, Walker took to her alternate Instagram account to share wild conspiracy theories about the virus. She made wild claims like COVID-19 was nothing but a government's way of population control. 
She exaggerated the USA could not stop its citizens from getting pregnant like China, which is why the government had to take this step. She added that the virus was not actual, and it was simply a cover-up. 
She referred to Georgia Guidestones and claimed that the government is not going over them but implemented martial law to "throw everyone into fema camps murdering by masses."
Then, to top it off, she advised people not to take her seriously and claimed that she had "no clue" what she was talking about. 
Fast forward to a month later, in July 2020, Dr. Stella Immanuel had gotten a lot of attention from social media after then-President Donald Trump tweeted a quote from her.
In it, the doctor said that COVID-19 has already been cured, and she has been treating and curing patients using hydroxychloroquine, zinc, and Zithromax. Trump's tweet was removed, but Walker had a few things to say about it. 
She said that the government is trying to kill its citizens, and the reason Walker believes this is bizarre as ever. She opines all diseases have a treatment, and selling medicines and vaccinations were government propaganda for financial gain. 
And now, Walker is trying her best to influence people not to get vaccinated.
On April 19, 2021, she shared some experiences of her fans who said they were bleeding, bruising, getting periods, and miscarrying from being near a vaccinated person. 
The Center for Disease Control and Prevention has repeatedly said that vaccines are safe and effective so, it's time to listen to professionals and not anti-vaxxers.