Summer Walker Slammed by London on da Track's Baby Mamas
Summer Walker and London on da Track share a daughter, Bubbles.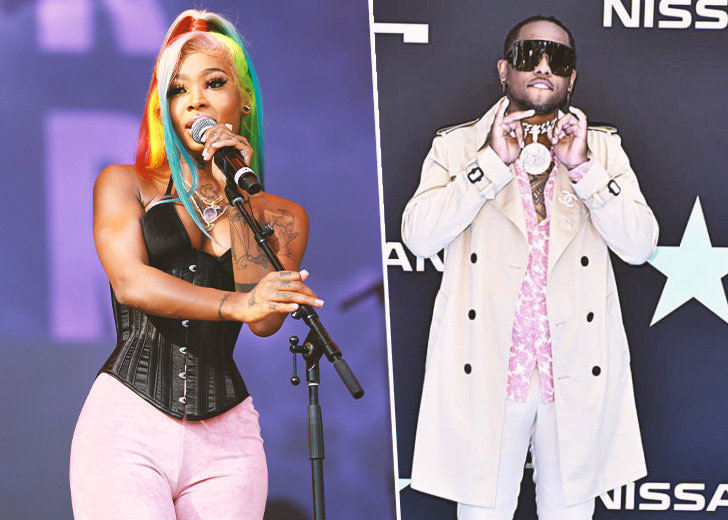 The feud between Summer Walker and London on da Track continues.
But this time, the mothers of London's children, Eboni, and Erica Racine, have also come to the party, as they bashed Summer for holding a beef against London and them.
The recent drama came out after Summer, 25, slammed the record producer through her separate Instagram account, calling him a pathological liar, narcissist, and deadbeat. The singer also claimed she was done with London and that Eboni could have him back.
"London, you're a pathological liar, narcissist, be gaslighting & everyone knows it," she wrote on Instagram stories. "I'm happy, move on...but now I give him back [to Eboni] and you STILL mad, it's giving obsessive."
In the follow-up post, London's baby mama, Summer, asked him to take away the car and other valuables he had gifted her while wishing him to leave her and her kid alone.
Eboni and Erica Racine Slammed Summer Walker
Soon after Summer posted debatable statements on her social media, Eboni — who shares a daughter, Paris, with London — took to her Instagram to share a series of posts, making a few claims of her own.
She first disputed Summer's claims by stating that she was the one who seemed upset, and she was calling London, whose real name is London Tyler Holmes, a deadbeat just because he didn't want to be involved with her.
"Summer youre a Delusional...lil girl you ran out the room whining wig finna fly off cryin! Cut it out [sic]," Eboni, who has over 17,000 followers on Instagram, wrote on her Instagram stories. "You in there singing me that same old song tryin to get London back."
The internet celebrity also clarified she was not involved in any physical relationship with London before adding that London usually spent time with their daughter, which she was happy about.
The drama continued when Erica Racine — who shares a son, London Jr., with London — took the opportunity to defend London. She shared a video of herself along with him and their son, which was captured in a hospital.
In the clip, London held his son's hands and helped him walk, as Erica captioned the post, writing, "Doesn't look like a deadbeat to me."
It Didn't End There
After Eboni and Erica's statements defending London came out, the 'Body' singer immediately rushed on to address all of the issues with London, Eboni, and Erica on Instagram live.
Summer stated she went live because she didn't have their numbers and requested them to leave her alone. She continued to say that she previously tried to unite all of London's children so that her daughter Bubbles could know her siblings.
But she claimed that things went left when she tried to have a sit-down conversation with Eboni regarding the matter. She even said Eboni and Erica were clout chasers and called out London for having an issue with her dating a new man.
Summer later ended her live video, saying she would not talk about the matter anymore. Well, we'll have to wait and see if that comes true or not.