What Was the Illness That Took 'General Hospital' Star Stuart Damon's Life?
Stuart Damon was best known for his role as Alan Quartermaine in the soap opera 'General Hospital.'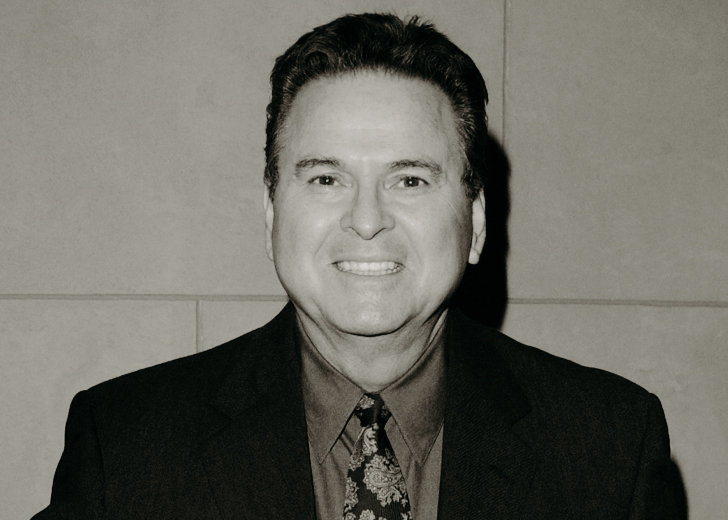 Stuart Damon, the actor who portrayed Alan Quartermaine in the American soap opera General Hospital for 30 years, has died. He was 84.
He took his last breath on Tuesday, June 29, 2021.
Was Diagnosed With Renal Failure
After the Emmy Award-winning actor passed away, his elder son, Christopher Zonis, disclosed that Damon had been struggling with renal failure for the past five years.
Since his diagnosis, the actor had been fighting a gruesome battle with the illness. 
However, "in the end, it was multiple complications on top of kidney challenges" that culminated in his passing. 
The News Saddened the Television World
The news of the veteran actor's death saddened the television world and all the people who had worked closely with him through the years.
"Stuart Damon played beloved patriarch Alan Quartermaine for 30 years," General Hospital's executive producer Frank Valentini said in a statement to USA Today. "He was a great actor and even greater man. His legacy lives on through 'GH' and all the lives he touched and all those who loved him. He will be missed."
Actress Genie Francis, who plays Laura Spencer in General Hospital, wrote on Twitter that she was "so grateful to have had this wonderful man in my life."
Damon's on-screen daughter, Amber Tamblyn, also took to Twitter to pay tribute to the actor.
Broken hearted to hear of the passing of Stuart Damon. He played my adopted dad on General Hospital for 7 years and he was the most kind, wonderful, loving, supportive person. He always made me laugh and made me feel safe on set. I love you, Stewy. Rest well now, my friend. pic.twitter.com/XY5mEfwezn — Amber Tamblyn (@ambertamblyn) June 29, 2021
She posted a couple of pictures from their time onscreen together while sharing she was "brokenhearted" to hear the passing of "the kindest, wonderful, loving, supportive person."
Survived by His Wife and Their Two Children
Although the actor is now deceased, he is survived by his movies, television shows, and, more importantly, his long-time wife and two children.
Damon had tied the knot with his wife, Deirdre Ann Ottewill, on March 12, 1961. They were married for 60 years.
Ottewill is a former actress, singer, and dancer, who was a part of the TV show Sing Along With Mitch from 1961 until 1964.
The late actor's two children with his wife are Jennifer and Christopher Zonis. He had also adopted a son named Alexander.
His Role in 'General Hospital'
Damon had acted in several movies, soap operas, and television shows, including Rain from Stars, Cinderella, The Champions, Days of Our Lives, and General Hospital.
He was best known for starring as Alan on ABC's General Hospital, which is the longest-running soap opera in the United States.
He had debuted in the soap opera on May 13, 1977, and played a prominent part until his character's death in February 2007.
Despite that, he continued to appear on the show as Alan's ghost until December 23, 2008.
His role as Alan Quartermaine helped him win a Daytime Emmy Awards in 1999 and a Soap Opera Digest Awards in 1996.
He had also earned six Daytime Emmy Awards nominations for the role.