Cardi B Responds to Trolls About Prison After Pleading Not Guilty for Alleged Involvement in a Strip Club Brawl
"Before I go to prison you gone see me breakin more records and making more Ms."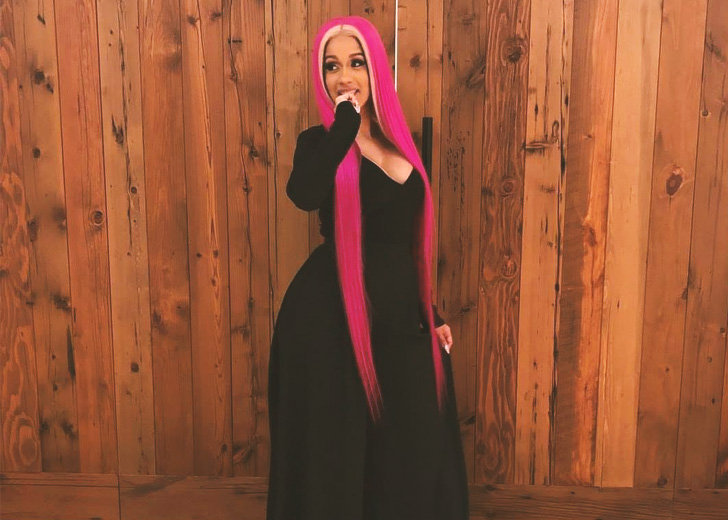 As the day for Cardi B to head to Queens Criminal Court on October 25 approaches closer, the discussion surrounding her alleged involvement in a strip club brawl back in 2018 has surfaced once again.
The rapper responded to a tweet that read "You're going to prison" saying she was going to break more records and make more music before going behind bars.
Cardi B is scheduled for a hearing for allegedly orchestrating an attack on the Wattley sisters, who were bartending at a strip club in Flushing, Queens. She had pleaded not guilty back in 2019.
The 'Bodak Yellow' hitmaker is accused of throwing glass bottles and drinks at the Wattley sisters, alongside two of her associates during the brawl. One sister also made allegations that her head had been slammed into the bar during the melee.
According to Yahoo Life, court documents state that Cardi B planned the attack with her two friends, Tawana Jackson-Morel and Jeffrey Bush, over social media where the three coordinated a date, time, and location to assault the bartending sisters.
It's believed the assault had been planned to get back at one of the sisters whom she believed slept with her husband, Offset, at the time. After the altercation, Cardi B was indicted on 12 counts, including two counts of felony for attempted assault and a charge for reckless endangerment.
The rapper and her friends face up to four years in prison if they are found guilty.
Twitter Exchange Between Cardi B And Baddie Gi
Earlier this year, Cardi B had taken to Twitter to express her frustration with the case.
Baddie Gi, one of the two sisters who were allegedly assaulted by Cardi B and her friends, shot back at the rapper writing, "It's the audacity for me 𐲘𐲘"
Cardi B has been dealing with a lot of haters and trolls because of the case. However, it isn't her first time dealing with hate online and she had even come in to defend her collaborator, Lizzo, just a few months back. 
Cardi B Defended Lizzo
Just days after Cardi B and Lizzo released their song 'Rumors,' Lizzo broke down during an Instagram Live as she addressed the negativity and hate she had been receiving.
Cardi B came to defend her collaborator, noting that people received hate no matter what they did because the haters were just trying to do so.
When you stand up for yourself, they claim you're problematic & sensitive. When you don't, they tear you apart until you crying like this. Whether you skinny, big, plastic, they going to always try to put their insecurities on you. Remembe,r these are nerds looking at their popular table.
Along with Cardi B, other celebrities, including Chloe Bailey, Missy Elliot, and Jameela Jamil, also spoke up on behalf of Lizzo.