What Is the Sneezing Achoo Sound on TikTok? Audio Origin Explained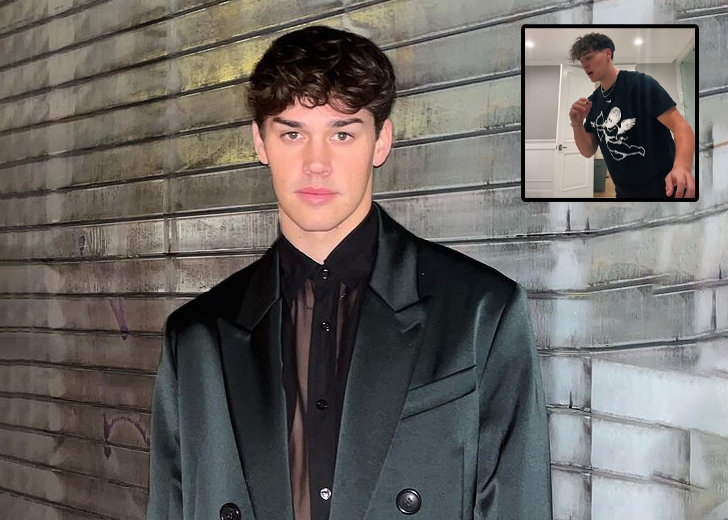 There is hardly anyone who does not use TikTok in this day and age. With over 2 billion downloads worldwide, it is one of the most popular apps. 
If you have logged in to TikTok, there is a high probability you are guilty of losing track of time and falling into mindless scrolling. 
We have all seen the viral dances, pranks, skits, stories, and challenges, each more creative than the next. 
But have you seen people dancing to a sneezing achoo sound? Probably not. 
It is currently the latest trend on the platform that is slowly gaining momentum. 
Top TikTok influencers like Noah Beck, Haley Pham, Madi Monroe, and Anna Shumate have already joined in on the trend. 
It usually starts with users faking a sneeze at the viral TikTok sound, followed by a couple of trendy dance moves that we have seen all over TikTok. 
The audio has melodious trap music, which is catchy and addictive. But how did the trend come about, and who is responsible for the viral sound?
Viral TikTok Audio From Lil Uzi Vert's 'Dip' Song
It was originally started by user @sosawyaa, who was seen dancing to the song and using different transitions. 
At the time of writing, there are currently over 141,000 videos under the TikTok audio. The popular TikTok sound is part of Lil Uzi Vert's 2019 song remix 'Dip.'
But do not be mistaken, 'Dip' does not belong to Lil Uzi Vert. It was originally rapped by TisaKorean in 2018, which went viral on TikTok at the time. 
The rapper didn't expect 'Dip' to be a dance song, but once it caught on TikTok, it spawned thousands of dance videos on the app. 
Users associated the song with the #woahchallenge. 
TisaKorean shared with Genius that it probably became a dance trend because he danced to it in his music video. 
And now, four years later, the song is trending again thanks to Lil Uzi Vert's sneeze. 
Not the First Time Lil Uzi Vert or a Sneeze Trended on TikTok
Lil Uzi Vert quickly became a fixture in the rap game with hits after 'Nuyork Nights at 21' and 'Money Longer.'
And as one of the more popular rappers of our generation, most of his songs trended on TikTok. But the most popular one is 'SideLine Watching (Hold Up),' which was released in 2020. 
There are over 650 000 dance videos under the song on TikTok, including several from TikTok queens Dixie D'Amelio and Addison Rae.
His songs 'Myron' and 'Two' were also very popular during the pandemic, spawning over 400,000 dance videos. Coincidentally, the "achoo" sound is also not the first time trending on the video-sharing app. 
In 2019, the #ahchoo trend took over TikTok in which found users transitioned from one scene to another.
Some creative video creations consisted of users transitioning from their homes to different destinations, while other videos saw users transforming themselves with makeup. 
There are countless trends on TikTok, and it is hard to keep up with, but Lil Uzi Vert's new "achoo" trend might be around a little longer.