Lil Uzi Vert Showers Girlfriend JT with Gifts on Her Birthday — Inside Their Yo-Yo Relationship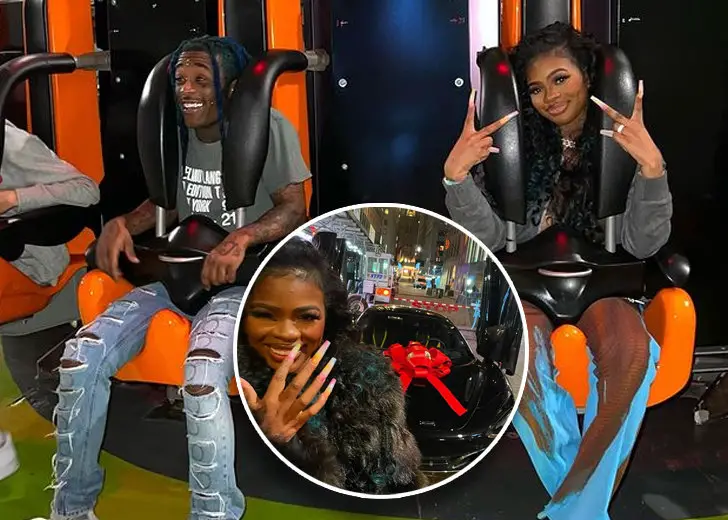 Lil Uzi Vert has had an on-again-off relationship with girlfriend Jatavia Shakara Johnson, aka JT, for a long time.
In recent developments in their courtship, Vert has left no stone unturned for her happiness on her birthday.
JT, too, has not been shy in sharing her satisfaction resulting from the rapper's efforts.
Lil Uzi Vert Went All Out for Girlfriend JT
On JT's birthday on December 3, Vert planned and executed an over-the-top extravaganza for his girlfriend.
Vert began the celebrations by renting out a whole theme park for JT. He booked the Nickelodeon Studios Park in New Jersey for her and his 20-odd friends.
TMZ reported that he might have had to pay around $50 thousand to get the place for himself for the day.
The couple and their friends enjoyed the various fun rides the park offers, evident by their smiling faces on the pictures that made it to her Instagram.
The City Girls artist expressed her love and appreciation for her boyfriend in one of her post's captions.
Further, Vert also splashed out on a glossy black McLaren for his girlfriend on her special day.
In one of the videos from the night, the now-29-year-old can be heard screaming and laughing in excitement upon feasting her eyes on the car.
Other gifts included a handbag and a lovely bouquet of roses back at their place.
The couple topped off the night with a cake and dinner.
Vert and JT Back on Track after Messy Past
After being linked together long before, the couple made their relationship public in March 2021.
They have had a few rough patches (or at least that's what the internet suggests) and even engagement speculations.
Their relationship began great. But, just a few months after, breakup rumors started to make rounds on the internet.
In August 2021, news of JT unfollowing Vert on Instagram started speculations of them going their separate ways.
But many sources also claimed this to be just a "rough patch" and not a split.
In between the time they first started dating to now, there have been many instances where they have called each other horrible things on social media.
These exchanges mainly were in mid and late-2019, but JT maintained at the time that they were still together.
Around this time, a picture where Vert and another woman were sharing a kiss started to circulate.
Even though he came out and clarified that the picture was from the past, it wasn't enough for JT to remain calm. She started a beef with the woman in the picture.
It wasn't all breakup rumors, though. They were also thought to have been engaged.
Again in August, during her 'City Girls Go Undercover on YouTube, TikTok, and Twitter' video with GQ, she addressed engagement queries from fans, denying she and Vert had exchanged rings.