Is Sissy Sheridan Teasing Her New Boyfriend? Fans Think He's Sunny Suljic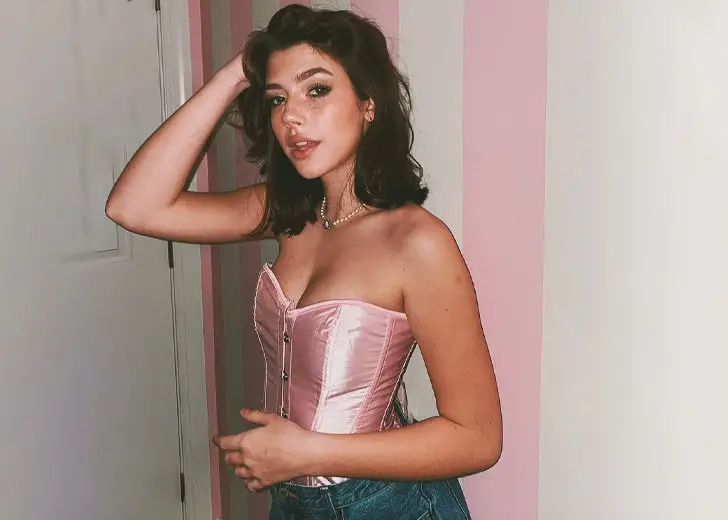 Sissy Sheridan (@itssissysheridan) is leaving her past behind and moving on with a new boyfriend.
The TikTok star used to be in a relationship with fellow TikToker Miles Despair (@milessdespair) since mid-2020. The pair was dating for almost a year but parted ways after allegations piled up against Despair. 
He was accused of grooming minors since July 2021, and Sheridan affirmed those rumors in August 2021. She urged her fans to report against him and asked them never to support him again. 
Despair, on the other hand, denied most of the accusations. In addition, he uploaded an apology video. In the video he blamed Sheridan for knowing about the situation while they were dating. 
Needless to say, Sheridan was busy dealing with her ex-boyfriend's mess throughout mid-2021. But now, she has seemed to move on to the next relationship. 
Since the past month, she has been teasing her fans and followers with a mystery man on her Instagram and TikTok. As a result, many people believe that the man is her new boyfriend. 
Who Is Sissy Sheridan's New Boyfriend?
Sheridan has uploaded a couple of photos and TikToks with this mystery man, who many people believe is Sunny Suljic. Fans believe the two to be dating.
Suljic is a skateboarder and an actor best known for Ruined, The Killing of a Sacred Deer, Mid90s, The House with a Clock in Its Walls, and Don't Worry, He Won't Get Far on Foot. 
On Halloween, Sheridan matched her outfit with the said man, where she was a cupid, and the guy wore red wings. The guy was shirtless and was holding Sheridan's waist with his back turned to the camera.
Many people speculated that the mystery guy was Chase Keith. He commented on the picture, asking who the guy was, to which Sheridan replied, "no clue."
She also pinned two comments that joked that the influencer used the guy as a prop for the photo. However, many fans are convinced that the guy was Suljic.
In the same outfit, the influencer uploaded a TikTok video to Ariana Grande's 'Let Me Love You' with the caption "guess who." This speculation escalated after Sheridan uploaded a slew of photos on November 2, 2021. 
Out of nine pictures, the two of them were of her teasing her possible new boyfriend. The first one was of the two sitting on a bed where the boy hid his face from the camera while caressing Sheridan's thighs. 
The second photo was a mirror selfie where the guy hid behind the TikToker with his middle fingers above his head. Once again, many of her fans and followers commented the boy was Suljic. 
Suljic commented with a star emoji on Sheridan's latest post, where the influencer uploaded random photos of herself. Sheridan's friend, Talia Jackson, replied to Suljic, asking him to get out of her "girls comment."
Then, Sheridan replied to Jackson, letting her know that "it's not what it looks like." This might be Sheridan's way of letting her fans and followers know nothing is going on between her and Suljic. 
However, we won't know it for real until she or Suljic exclusively state it as such.