Is Ariana Grande's Fiance Dalton Gomez Related To Selena Gomez?
Is Dalton Gomez related to Selena Gomez? We dissected the internet's burning question about Ariana Grande's fiancé.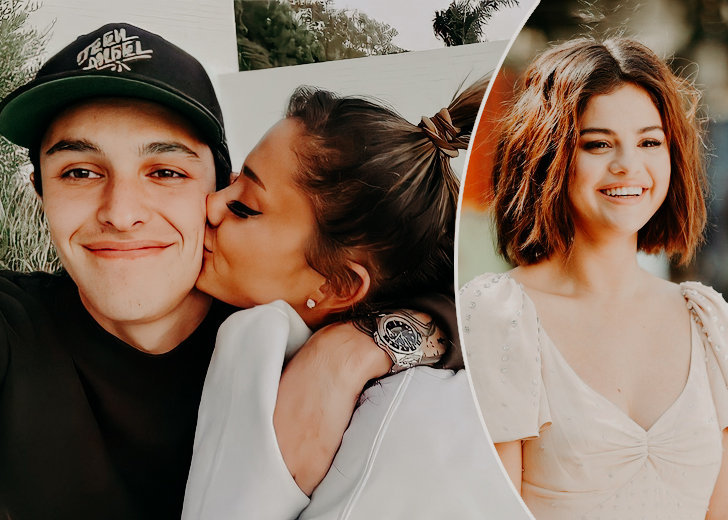 Grammy-winning singer Ariana Grande's relationship with comedian Pete Davidson was a highly publicized one.
However, her new relationship with Dalton Gomez has been a low-key affair. With things kept off the radar, there have been various questions about the new man, from who he is and what he does, to who he is related to. 
As the 'Love Language' singer follows through her plans of "I ain't tryna sign no lease, I'm just gon' make you my home" by getting engaged to Gomez. Here, we have answered some of the internet's burning questions about him.
Dalton Gomez Works In Luxury Real-Estate
As seen on his Instagram bio and on the website of Aaron Kirman Group, the real estate agency he works for, Gomez is a real estate broker. He is regarded as a prominent personality in the market of upscale real estate.
Quarantine With Grande
When the stay-at-home orders came into effect in 2020, the couple has been reportedly living together in Grande's Los Angeles home. Sources revealed to People that Grande had been extremely cautious about who she came in contact with.
Coming back to how their relationship was kept close to the chest, fans started to suspect something was going on between Gomez and Grande after Gomez appeared in the 'Stuck With U' music video.
Is Dalton Gomez Related To Selena Gomez?
Dalton has a brother, Dakota, who has been making a name for himself as a tattoo artist. He seems to be the go-to tattoo artist for Noah Cyrus, and it is easy to see that he is good at what he does. Grande and Mimi Cuttrell, her stylist, follow him, signifying just how entwined she is with her fiancé's family.
Contrary to popular belief, he is not Selena Gomez's brother.
They Met While On Business
US Weekly reported the singer met the realtor when she was looking to buy a new home. She was scoping for a residence away from the hustle and bustle of LA, and that is when her team sought Gomez's services.
Sources said she found him cute and attractive the first moment she saw her and fell for him quite hard shortly after. Gomez was reportedly protective of her, chivalrous, and willing to go the extra mile to see her happy.
They Have Been Together For Longer Than People Think
Publically, Gomez and Grande were seen together and kissing in Northridge, CA, at a bar in February of last year. 
However, they have been seeing each other since January 2020. In a March 2020 interview with People, a source revealed Grande and Gomez had been hanging out for a couple of months. 
Now that Gomez has popped the big question with a bespoke diamond and pearl ring, we hope they are together for the long haul.