TikTok Star Sissy Sheridan: Here's Everything You Need to Know
Here are some lesser-known facts about Sissy Sheridan.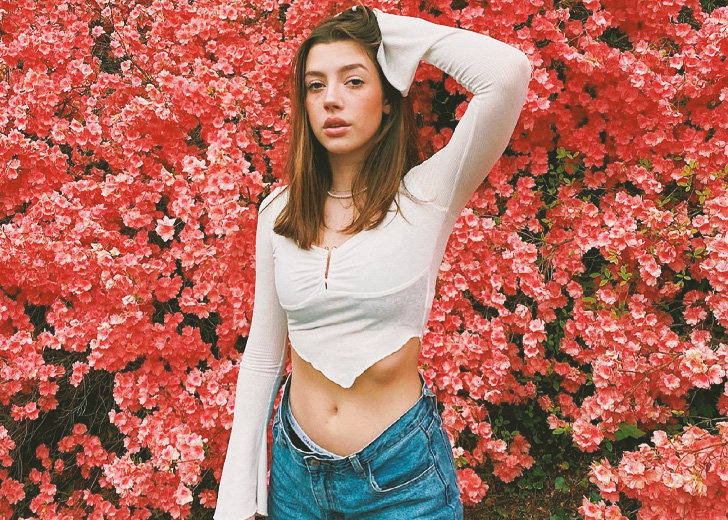 There are a lot of child actors and actresses who are making a name for themselves in Hollywood. One such person is Sissy Sheridan. 
The outgoing, compassionate, and funny actress has been working since she was six. Currently, she is emerging as a successful TikToker, model, and influencer. 
Here is everything you need to know about her. 
Who Is Sissy Sheridan?
Sheridan was born on June 15, 2004, and as of 2021, she is 17 years old. She was born and reared in an upper-middle-class household in Washington, DC, United States.
She is of American nationality, and her family moved to Los Angeles, California, after she started acting. In an interview with Naluda Magazine on November 28, 2018, Sheridan said she has one older brother.
She is a dog lover and has three of them — Brownie, Coconut, and Teddy. She is 5 feet and 5 inches in height, and she has brown hair and eyes. 
Sheridan was homeschooled when she was a kid, and later, she did online school for four years and finished her high school online. The actress has an interesting birth chart. 
Her zodiac sign is Gemini, which dominates her sun and moon, and her ascendant lies on Scorpio. 
Sissy Sheridan's Singing Career
Before Sheridan hopped into the T.V. industry, she used to do musicals. She revealed to CelebsSecretsTV that she started with musical theaters in Washington D.C. because she loved performing and entertaining. 
She got into music because of theaters. She soon moved to L.A., where she starred in Chicken Girls. It was then that she realized the popularity of cover songs and making one's own music.
Sheridan jumped on the bandwagon and released various covers. Her first and most popular one is Hailee Steinfeld's song, 'Most Girls.'
Many of her friends and colleagues have released their songs, so Sheridan wanted to do the same.
She talked with her vocal coach and a producer and released her first original song, 'Who Me?' with Brat TV. Sheridan wanted the song to be something personal to her, which people would listen to. 
Sissy Sheridan's Acting Career
Sheridan's mother enrolled her in one summer acting camp when she was six years old.
Mama Sheridan sent her to the camp for three weeks because she was one of those quirky kids who constantly dressed up and always sang and danced.
Sheridan spent more than seven hours a day singing, dancing, and taking acting lessons, and it was one of the best times of her life.
She maintained her studies, as well as voice and music classes, after the camp.
She eventually hired a manager and began working professionally. Her first role was in The Show Must Go On, written by her drama camp director. She played Katerina because the character had the most lines.
Sheridan's most famous role is as Angie in Brat TV's web series Chicken Girls.
To date, she has worked on over 15 projects, including Maniac, Raven's Home, Press Play, and Unbreakable Kimmy Schmidt. 
What Nick Show Was Sissy Sheridan In?
Sheridan was the host of DIY with Me, a Nickelodeon show. She hosted nine episodes of the show, where she showed her viewers how to make specific crafts. 
She's shown viewers how to make everything from fluffy slime inspired by Henry Danger to a bubble-gum rug fashioned out of yarn and paper towel tubes.
Sissy Sheridan's Relationship 
Sheridan used to be in a relationship with Miles Despair, a fellow TikToker. Their relationship started in mid-2020 and lasted almost a year.
However, the pair broke up after Sheridan found out that Despair was grooming minors. 
Sissy Sheridan's Social Media
Being an influencer, Sheridan's social media presence is massive. She is famous on Instagram and TikTok with 1.2 million and 5.9 million followers, respectively.
Both her Instagram and TikTok handle are the same — @itssissysheridan.