Miles Despair Fires Back at Ex Sissy Sheridan in Apology Video for Grooming Allegations
Miles Despair denied all grooming allegations against him.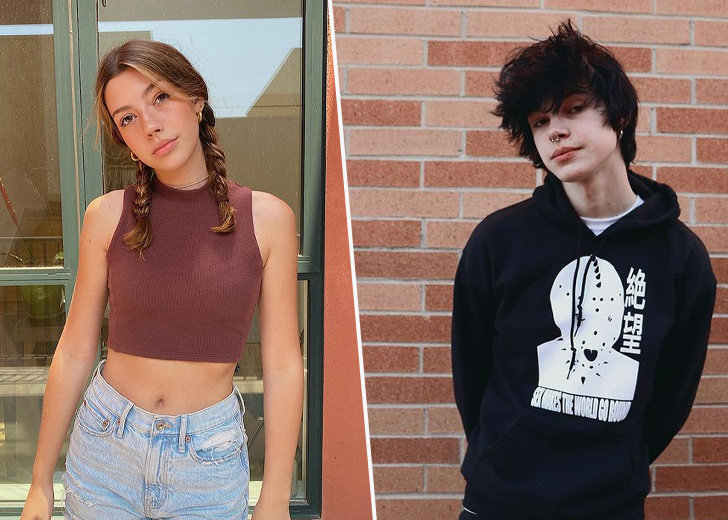 Trigger Warning: Reach out to the National Sexual Assault Hotline (1-800-656-4673), Victim Connect Live Chat (victimconnect.org), and the National Teen Dating Abuse Helpline (1-866-331-9474) if you are ever or have been taken advantage of.  
The world of TikTok is not new to grooming allegations. Many TikTokers have been accused of grooming minors, and it seems like every single day, new allegations surface. 
TikToker Miles Despair has been accused of grooming since July 2021, and many victims have come forward since then. He used to date fellow TikToker Sissy Sheridan, who has since confirmed his illegal activities. 
Recently, Despair apologized for his actions but dragged Sheridan into his mess in the process. 
Miles Despair Blasts Sissy Sheridan in His Apology
After almost two months of allegations and accusations, Despair finally issued a statement. On August 10, 2021, he took to Instagram stories to upload a series of videos denying all the allegations. 
He said that all the accusations were false, and he has groomed no one. However, he noted he talked with two girls on Instagram in 2019 when he turned 18. 
He exchanged explicit texts with one girl because she said she was 16. Despair confirmed that he later found out she was only 14 and blocked her on his socials. 
Similarly, he also sent naked photos and texts to the second girl. But once again, he blocked her when he found out how old she was. He apologized to both the girls and then started bashing his ex. 
According to him, Sheridan knew about everything and blocked the two girls when they approached her. Despair wanted to address the situation a year ago, but Sheridan told him not to do so. 
He also accused his ex of using her young audience to protect herself and doing everything for views.
What Really Happened?
Sheridan and Despair started dating in mid-2020 when she confirmed the latter was her boyfriend on her Instagram. A year later, Sheridan confirmed her single status on Twitter on July 18, 2021.
Despair's grooming claims were already making the rounds at the time. Sheridan released an expose on Despair's alleged predatory endeavors through Twitter on August 3, 2021.
She accused the TikTok celebrity of grooming children in a lengthy statement and said that he was using OnlyFans as a tool of exploitation. She also expressed her support to all the girls who have been subjected to such heinous acts and assaults.
Many of the victims came forward with their claims on Sheridan's Instagram fan pages. Shockingly, most of the victims blamed Despair for cheating on Sheridan throughout their relationship. 
Initially, an Instagram page, @sissy.is.pretty, gathered proof and presented all receipts showing Despair sending provocative text messages to children. But now, another fan page, @itssissyupdates, has been giving a platform to the victims. 
For the past month, many victims have shared their stories with the two fan pages. In addition, Sheridan herself has been in contact with these pages, proving their credibility. 
9 Months of Awfulness 
At the beginning of August, Sheridan took to TikTok Live to address the situation. Before this, she had excluded herself from the drama. In the live, she bashed Despair for acting like nothing happened and using OnlyFans.
She could not believe Despair's actions and claimed to be disgusted by them. Similarly, she said she was dealing with her trauma apart from other girls but did not dive deep into it.
She noted that Despair's grooming accusations were not a little TikTok drama but a real-life crime. She further said that Despair launching an OnlyFans was ironic since he was called out for extracting illicit photos from minors. 
She emphasized that all the allegations against him were true and confirmed he would not grow up from the situation. Sheridan claimed she was not treated well in their nine-month "toxic" relationship and said she doesn't consider it to be a real one. 
She discouraged her followers from buying Despair's OnlyFans and asked her fans to stop supporting a groomer.