Sissy Sheridan Urges Fans To Report Ex Boyfriend Miles Despair While Affirming Grooming Allegations To Be Real
Many victims of Miles Despair have come forward with receipts, confirming he groomed and abused them.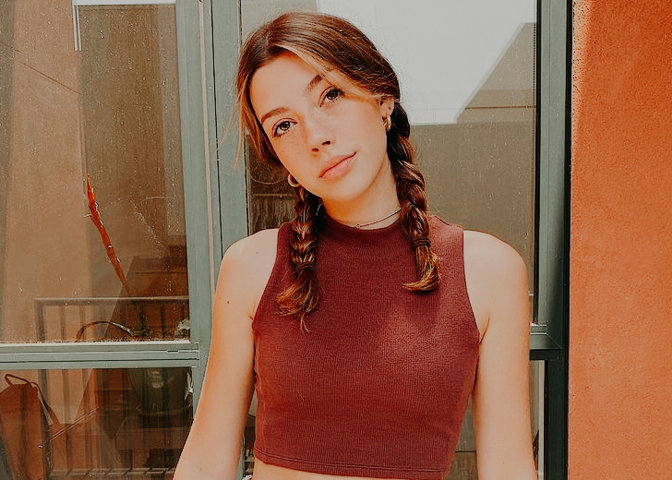 Trigger Warning: Reach out to the National Sexual Assault Hotline (1-800-656-4673), Victim Connect Live Chat (victimconnect.org), and the National Teen Dating Abuse Helpline (1-866-331-9474) if you are ever or have been taken advantage of.  
Child grooming, or simply grooming, is a preparation process in which a perpetrator progressively earns the trust of a person or group to abuse them. A kid or adolescent who has not attained the age of consent is generally the victim.
Grooming is a serious crime. Title 18 of the United States Code § 2422 confirms that using mail, interstate commerce, or other means to lure a juvenile to assault them is a federal crime for which anybody can be prosecuted.
Grooming is becoming very rampant amongst influencers nowadays. James Charles, Hunter Echo, Tony & Ondreaz Lopez, Zoe Laverne, and Benji Krol, among others, have been accused of grooming. 
Many victims have come forward against different TikTokers accusing them of grooming, but no serious action has been taken to date. However, the number of accusations keeps on increasing. 
Recently, another TikToker, Miles Despair, has been accused of grooming. He used to date fellow influencer Sissy Sheridan, who confirmed his illegal actions via a statement on Twitter on August 3, 2021. 
Sissy Sheridan Accuses Miles Despair of Grooming 
It is not known when the pair started dating, but it is presumably around mid-2020. Sheridan confirmed their relationship in a now-deleted post where she wished Despair a happy birthday on June 29, 2020. 
The pair dated for a little over a year before parting ways. On July 18, 2021, Sheridan took to Twitter to confirm that she was single. By then, the grooming allegations against Despair were already surfacing. 
As a result, Sheridan asked her fans to exclude her from this narrative and not tag her or associate her with Despair anymore. However, not up to a month after, she came forward and gave her opinion about her ex-boyfriend. 
On August 3, 2021, Sheridan came out with an expose on the recent predatory ventures of Despair via Twitter. Using a Notes app on her phone to post a long-form message, she accused the TikTok sensation of grooming minors. 
Furthermore, she expressed she was bringing the issue to the public's attention as she firmly believed he was using the platform of OnlyFans as another form of exploitation.
She discouraged her followers from buying from Miles Despair's Only Fans and stressed that she genuinely believes he can never change or grow out from his abusive behaviors. 
Sheridan also encouraged her audience to picket OnlyFans' email and urge them to shut down Despair's account so that he may not be able to profit from the situation. 
She ended her message with a sentiment of solidarity with all the girls and women who have fallen victim to such lewd behaviors and abuses. Following that, the Miles Despair allegations have been a huge topic of controversy on the internet.
Allegations Against Miles Despair 
Allegations against Despair started surfacing in July 2020. An Instagram fan page for Sheridan named @sissy.is.pretty collected evidence and came forward with all receipts, which showed Despair sending suggestive text messages to minors. Now, the Miles Despair grooming case is now taking center stage on the internet.
One of the victims even came forward to reveal that she engaged in rough intercourse and was recorded on video without her consent.
Others also confessed to having gotten suggestive photos on Snapchat when he was still in a relationship with Sheridan. Despair is yet to make any comments about the allegations.