The Internet Is Heating Up about Millie Bobby Brown's Alleged Ex Boyfriend Hunter Echo
Was Millie Bobby Brown groomed by TikToker Hunter Echo?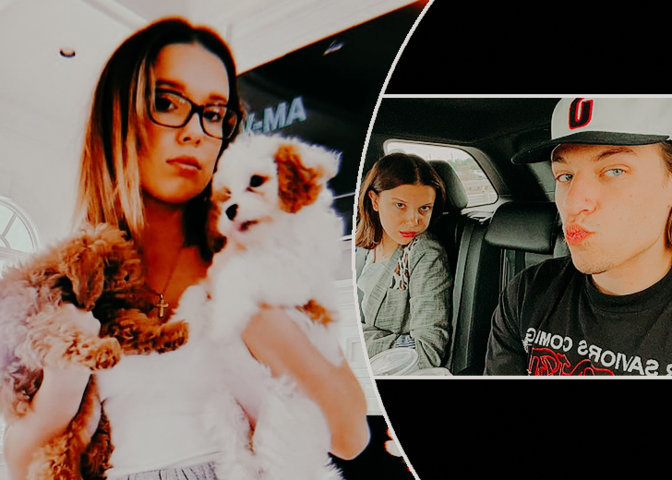 Millie Bobby Brown is one of the most talented child actresses out there. Brown is just 17 years old, but she has already established herself as a successful actress, producer, model, and businesswoman. 
She is best known for her award-winning role as Jane 'Eleven' Ives in the critically acclaimed Netflix series Stranger Things. She has appeared in many other projects like Godzilla: King of the Monsters, Godzilla vs. Kong, and Enola Holmes. 
Besides acting, Brown is involved in various ventures. She has her own beauty and skincare line called Florence by Mills.
Similarly, she is also a UNICEF Goodwill Ambassador, in fact, she is the youngest person to be appointed as such. 
Millie Bobby Brown and Jake Bongiovi
Recently, Brown made big news related to her personal life. She posted an adorable picture of herself with the son of rockstar Jon Bon Jovi, Jake Bongiovi, to her Instagram stories. 
In the picture, she had her arms around Bongiovi and captioned the photo as "Happy Weekend." This is not the first time the pair has made a public appearance together. 
On June 2021, they were photographed walking hand-in-hand in New York City. The same month, Bongiovi took to Instagram to post a picture of the duo pouting in the car. 
Neither Brown nor Bongiovi has confirmed their relationship. 
Millie Bobby Brown and Hunter Echo
While the internet is excited about Brown's new boyfriend, they couldn't help but notice her problematic past relationship. Allegedly, she was dating a 20-year-old TikToker, Hunter Echo. 
The relationship was first brought to attention by an Instagram page called @exposinghunterecho. The page was made 9 hours ago and, at the time of writing, has over 1200 followers. 
The page posted a couple of pictures of Brown and Echo kissing, hugging, and cozying up to each other. Via the captions, @exposinghunterecho accused the TikToker of grooming the actress, who was 16 when they dated. 
According to the laws in California, the state where Brown currently lives, the age of consent is 18. Therefore, if anyone below 18 has intercourse with an adult (above 18), then the adult will be charged with statutory rape.   
Following the allegations, Echo went on Instagram Live to defend himself. He said that people didn't know about the situation, and he would never apologize for it. 
The TikToker further said that he lived with the actress at her place for eight months. He claimed that Brown's parents knew about the situation and encouraged it. 
Echo and his sister accused Brown of being "obsessed and in love" with the TikToker and stated that the actress wouldn't leave him alone. 
They then made disgusting comments about his physical relationships with the actress. 
Twitter Reacts to the Situation 
A satirical commentator, Def Noodles, took to Twitter to spread the news. Since then, Echo has received massive backlash for grooming Brown and making comments about her. 
Many accused Brown's parents of not looking after their daughter. 
While others pointed out that Brown was British, and this was completely normal in Europe. 
Regardless, people are completely disgusted by the situation and are demanding consequences for Echo.