'Stranger Things' Star Caleb McLaughlin Reveals He's Still Single
'Stranger Things' star Caleb McLaughlin added would keep his relationship a secret.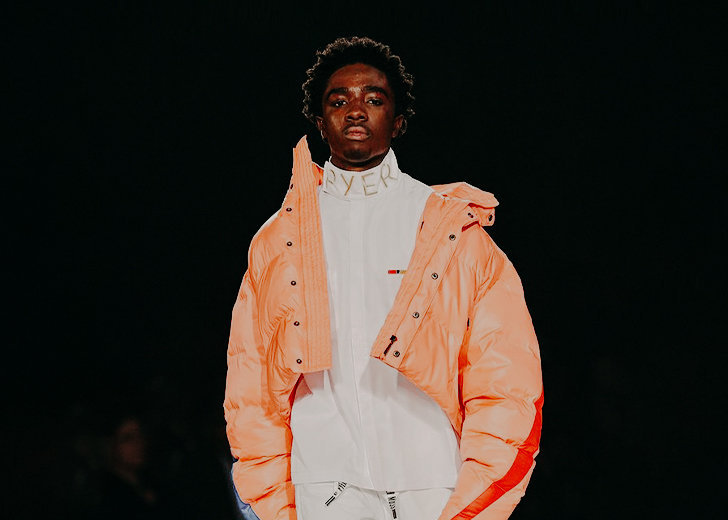 Caleb McLaughlin, famously known for playing Lucas Sinclair in Stranger Things, has been in the industry since 2012. He started by playing Young Simba in The Lion King on Broadway and now has starred as the protagonist in his film debut, Concrete Cowboy. 
Ever since his role in Stranger Things, McLaughlin has amassed a huge fanbase and there is always one question surrounding him — his relationship status. 
McLaughlin On His Relationship Status 
In a recent interview with Wired on 'Data of Me', the 19-year-old actor revealed he was single. 
Regardless of him confirming to be single, he said that he wouldn't tell anyone if he was actually dating or was in a relationship with someone.
Looking at the past regarding his dating status, in 2019 McLaughlin told extratv he was not dating anyone. However, back in 2020, in a red carpet interview with Access, the actor who had just turned 18 said that he was open to dating. 
McLaughlin also revealed that he doesn't have a 'type' when it comes to dating. He also was unaware of several terms relevant to dating like 'fleabag' and 'glamboozling'. 
McLaughlin And Sadie Sink 
Sadie Sink plays the role of Maxine Mayfield, on-screen girlfriend of McLaughlin. There have been speculations about the duo's relationship however, the on-screen couple is merely just friends in actual life. 
Sink and McLaughlin had met each other prior to Stranger Things. They met each other on broadway when the actor was in The Lion King and the actress was in Annie. The Stranger Things stars confessed that they value their friendship a lot and have been close to each other ever since they met. 
Sink considers McLaughlin as her support system, and he considers their friendship to be something special. Since the two have known each other for a very long time, McLaughlin said that he appreciates Sink a lot and believed that their friendship would always last. 
In an interview with Access back in 2017, McLaughlin revealed Sink was his first kiss and vice versa. The duo shared their first kiss as Lucas and Max in the last episode of Stranger Things season 2. However, this kiss got a lot of backlashes since Sink revealed the kiss was unscripted. 
Sink revealed she was extremely uncomfortable with the idea of kissing, which amused the Duffer brothers — creators of the show. Ross Duffer confessed he made Sink kiss McLaughlin solely because the young actress reacted strongly against it. 
Stranger Things 
American science-fiction horror TV series, Stranger Things is about the fictional town of Hawkins, Indiana, and supernatural events that occur in the town during the early 1980s. The series initially premiered on July 15, 2016, and three seasons have been released to date. 
Back in February 2020, a teaser trailer for season four dropped unveiling a major spoiler however, the release date is yet to be announced. On April 21,2021, one of the stars of the show, Finn Wolfhard hinted that it might be released sometime next year. Netflix has yet to corroborate Wolfhard's claims.