Selena Gomez Is Taking a Different Turn In Her Acting Career with 'Only Murders in the Building'
Selena Gomez stars opposite Steve Martin and Martin Short in 'Only Murders in the Building.'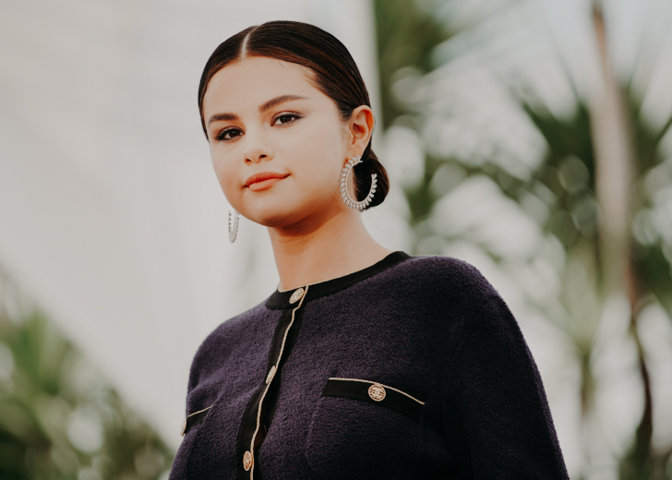 After almost a decade, Selena Gomez is returning to television — this time in the Hulu series, Only Murders in the Building. And it would be the first major acting project for the American singer since Disney's Wizards of Waverly Place (2007-2012).
During the TCA Summer 2021 Tour, Gomez recalled her experience with the Disney show and spoke about how she gravitated towards her recent role because of its maturity.
"I signed my life away to Disney at a very young age and I didn't know what I was doing," the 'Good For You' singer said. "What I'd say is the level of sophistication of the material is the first reason why I wanted to do this."
Felt Nice to Be Back on TV
In the conversation, Gomez recalled running around the set and acting like a child while working on Wizards of Waverly Place.
However, coming to a completely newer setup was an equally exciting and happy feeling for her.
"It's really nice to be back on TV and it's nice to be cast as my actual age, which never happens," she added before admitting, "I don't know if I'm a good actor. I just do my job."
Since she hasn't had acting exposure for a very long time, she said she was a "sponge" who was trying to "soak up all the wisdom" from her co-stars.
Stars Opposite Steve Martin and Martin Short
Only Murders in the Building is a mystery comedy-drama starring Gomez, Steve Martin, and Martin Short. They play the characters Mabel Mora, Charles, and Oliver, respectively.
The story follows three strangers, played by the said actors, who share an obsession with true crime and suddenly find themselves involved in one.
Impressed with the singer's acting skills, Martin, who also created the show together with John Hoffman, said,
When Selena is on screen, the show is elevated and more mysterious. The camera loves her.
Similarly, actor Short, who acted in the 1991 film Father of the Bride, gushed about her, saying, "Selena grounds everything in this dry, hilarious delivery. It was a dream to work with this brilliant young lady."
The series' extended cast includes Aaron Dominguez, Amy Ryan, Sting, and Nathan Lane. It is slated to premiere on Hulu on August 31, 2021.
Gomez's Movies and TV Shows
Gomez's first acting project was the television series Barney & Friends. She played the role of Gianna between 2002 and 2004.
During that period, she also starred as a water park girl in the 2003 spy action comedy film Spy Kids 3: Game Over.
She continued her acting career by playing prominent roles in movies like Walker, Texas Ranger: Trial by Fire, House Broken, Arwin!, What's Stevie Thinking?, and Wizards of Waverly Place: The Movie.
Her television series credits include The Suite Life of Zack & Cody, Hannah Montana, The Suite Life on Deck, and Wizards of Waverly Place.
Presently, Gomez is also set to appear in the Elgin James directorial film In the Shadow of the Mountain. In addition, she recently voiced for the character of Mavis in the animated adventure film Hotel Transylvania: Transformania.