Here Are Steve Martin's Top 5 Movies According to IMDb
Steve Martin's first acting gig was a minor role in the 1972 film 'Another Nice Mess.'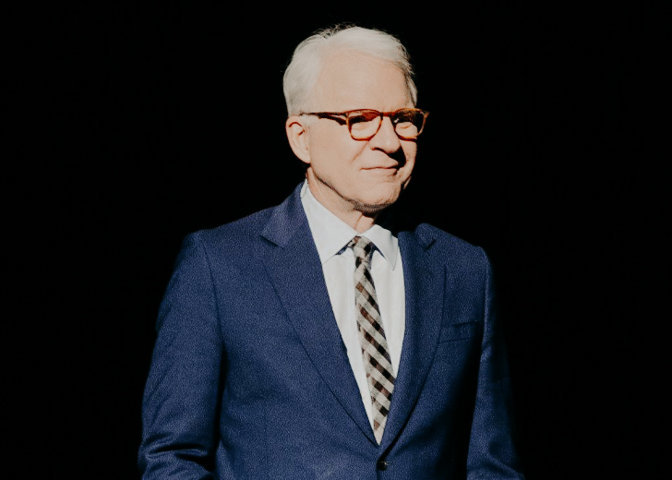 Steve Martin's real goal had always been to get into film. He started his career writing for The Smothers Brothers Comedy Hour and hosting Saturday Night Live in the 1960s.
He continued his career as a writer, host, and stand-up comedian for over a decade before branching away from comedy to work in movies circa the 1980s.
In his first acting gig, the University of California alum played a minor role in the 1972 film Another Nice Mess. Some years later, he appeared in his first substantial film project - a short movie, The Absent-Minded Waiter in 1977.
Since then, Martin has proved his mettle as an acting powerhouse time and again.
Just a scroll down, find the list of top five movies starring the 75 year-old-actor, according to IMDb.
5. 'The Prince of Egypt' (1998)
First on the list is the 1998 animated religious musical film The Prince of Egypt, an adaptation of the Book of Exodus.
The film, produced by DreamWorks Animation and released by DreamWorks Pictures, follows the life of Moses from being a prince of Egypt to his ultimate destiny to lead the children of Israel out of Egypt.
In the film, Martin lends his voice to the character of Hotep, one of the high priests who serves as an advisor to Seti, and later Rameses.
The film's voice cast also consisted of Michelle Pfeiffer, Sandra Bullock, Ralph Fiennes, Jeff Goldblum, and Helen Mirren.
4. 'The Spanish Prisoner' (1997)
The 1997 thriller The Spanish Prisoner, directed by David Mamet, saw Martin take on a dark role of a wealthy stranger, Jimmy Dell, who takes a suspicious interest in the work of a young businessman, played by actor Campbell Scott.
In the twist of events, Scott's character Joe Ross finds himself conned out of his process entirely and framed for murder. All thanks to Jimmy's master plan.
The movie's extended cast included Rebecca Pidgeon, Ben Gazzara, Felicity Huffman, and Ricky Jay.
3. 'The Jerk' (1979)
The Jerk, which is Martin's first starring role in a feature film, is an American comedy-drama that was released on December 14, 1979. In it, he portrays Navin R. Johnson, the white adopted son of black sharecroppers.
The film follows the adventurous journey of Navin as he finds himself in a near-fatal run-in with a homicidal maniac, develops the feeling of love, and makes a fortune with his unique invention.
Martin's performance proves why he was a successful standup comedian at the beginning of his career, as his work in the movie is nothing but hilariously entertaining.
2. 'Dirty Rotten Scoundrels' (1988)
The remake of the 1964 film Bedtime Story, Dirty Rotten Scoundrels, narrates the story of two con men competing to swindle an heiress out of $50,000. The two con men are played by Martin and Michael Caine.
Martin, as Freddy Benson, plays a small-time American hustler who blackmails aging debonair Lawrence Jamieson, played by Caine, to bag the money.
The duo's chemistry is fun to watch, as they try to get a one-up on the other.
1. 'Planes, Trains, And Automobiles' (1987)
Topping the charts is Planes, Trains, And Automobiles, a 1987 American comedy film which was directed by John Hughes.
The film featured the likes of Martin, John Candy, Laila Robins, Michael McKean, Richard Herd, and Matthew Lawrence in the lead cast.
In the film, Martin played Neal Page, a high-strung marketing executive who is trying to get home to Chicago for Thanksgiving after a business trip in New York City.
The story gets to its comic twist when his plane is diverted due to a heavy snowstorm in Chicago, and Page has to reluctantly team up with annoying shower curtain ring salesman Del Griffith, played by Candy.
If you have not watched Planes, Trains, And Automobiles until now, you definitely should.