Ryland Adams and Partner Shane Dawson Plan to Expand Their Family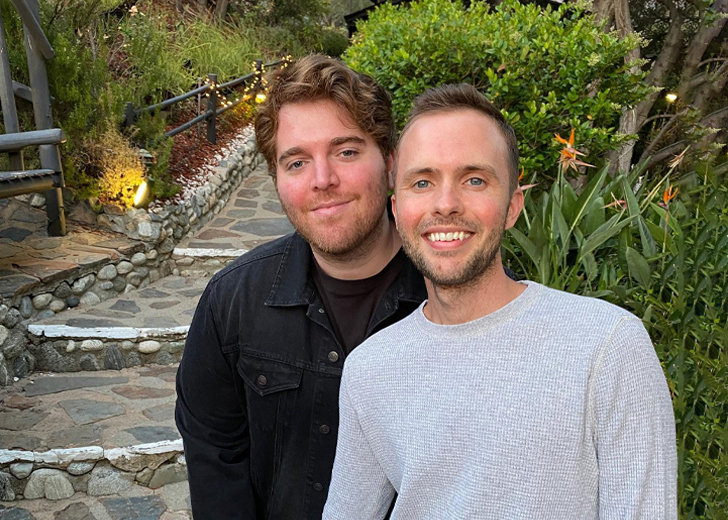 Ryland Adams and his partner, Shane Dawson, are ready to expand their family. The couple has been together since 2016 after meeting on Tinder, which they revealed in March 2018.
On March 20, 2019, Adams's partner announced he went down on bended knees for his beau. And three years after their engagement, they are now ready to take the next step.
Adams took to his YouTube channel and uploaded a video on March 27, 2022, titled 'Having a Baby *The First Step*.'
The couple revealed they were trying to move forward in trying to become parents.
Ryland Adams and Partner Shane Dawson on Starting a Family
They looked at all the options they had, like surrogacy and adoption.
"Today, I really started hunkering down and trying to make progress. Where it gets sad is that we're not women, so we have to find a donor. And then Shane started going through it and got sad," Ryland said.
His partner added that going through the list of donors was a constant reminder that they could not do it themselves and was "depressing." 
Previously, in an episode of Adams' podcast, The Sip, he had revealed that the waitlist was 18 to 36 months if they started immediately even with a surrogacy agency. However, in their YouTube video, they revealed they had chosen an egg donor.

Ryland Adams and his partner talking about expanding their family. (Source: Ryland Adams/YouTube)
Later in the video, his partner discussed their plans for their baby, including whether they would raise their baby on the internet. 
Dawson noted he would keep their baby away from the limelight because he did not want the public to transfer their hate for him onto their baby. He added people hated him too much for him to risk people hating on their baby.
Shane Dawson Took Hiatus after Drama
We cannot vouch for how much or how many people hate Dawson, but in 2020, he had to step away from the internet after drawing a barrage of criticisms online. 
In 2020, Dramageddon 2.0 rocked the beauty community that involved Dawson, Jeffree Star, Tati Westbrook, and James Charles. 
Westbrook released a video alleging Charles was a sexual predator, causing him to lose millions of subscribers and affiliate deals overnight.
This started rumors that Dawson and Star orchestrated Westbrook's video, which he denied. 
But Westbrook released a second video stating Dawson and Star had manipulated her into posting the first video that kicked off a feud with Charles. 
This led to a mass canceling of Dawson, which spiraled into people dragging up videos from his earlier years on YouTube where he engaged in wildly inappropriate behavior. 
His old content featured racist skits, such as using blackface and the N-word and inappropriate jokes about pedophilia and animals.
There was also old footage that showed him pretending to pleasure himelf to Willow Smith, who was 11 years old at the time. 
Dawson later published an apology video titled "Taking Accountability" and took a hiatus from social media. He has already returned to YouTube but so far has laid low.