Did James Charles Just Confirm Getting a BBL on TikTok?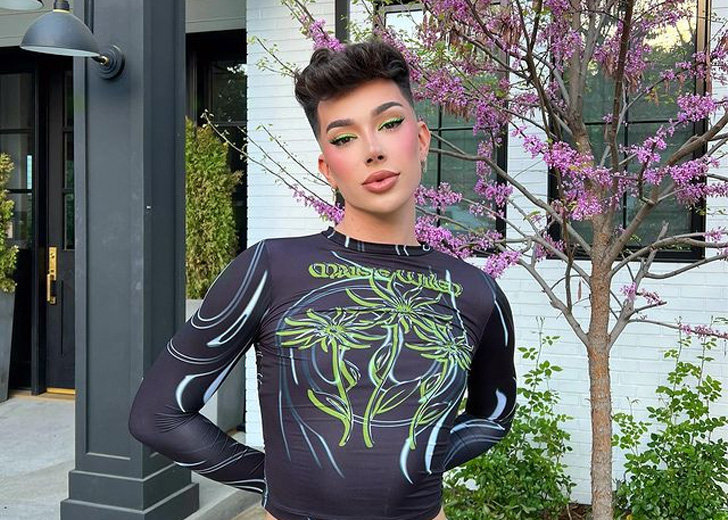 James Charles is always at the center of rumors for various reasons.
And this time, the internet is ablaze with rumors that the beauty guru got a Brazilian butt lift or BBL for short.
The rumors started after Charles shared a photo and a TikTok video of his day 2 Coachella 2022 outfit.
James Charles Alleged BBL Surgery
He was rocking a skintight custom-made, thermal-printed, mesh full bodysuit that hugged every curve, including his extremely rounded and uplifted bottom.

The viral photo of James Charles' Coachella 2022 day two outfit started the BBL rumors. (Source: James Charles/Instagram)
And atop the bodysuit, he threw on a pair of neon blue shorts, but he made sure his fans got an ample view of his derriere on Instagram and TikTok.
"Everyone always makes fun of influencers for trying so hard at Coachella. Personally, I think doing the crazy custom looks is fun. It's festival wear. But this year, I thought going a bit more casual would be the vibe," said Charles in a TikTok video.
He added that he wanted to wear something attention-grabbing, not attention-seeking, but in doing so, people complained that he was not trying hard enough.
Unfortunately, netizens cared less about his outfits and more about how much his physical appearance had changed.
They couldn't stop talking about how he might have gone under the knife to achieve those perky bottoms.
One user wrote, "the bbl is bbling out of his pants in the last one," while another added, "omg, the bbl looks so good."
The YouTuber even liked several of these comments.
Although Charles has not addressed these surgery allegations, internet trolls did a deeper investigation and found a clue that might confirm he has gotten the enhancement surgery.
After scouring through his YouTube channel, they found the YouTuber's past Amazon purchases in a video titled 'Trying The Cheapest Makeup From AMAZON!'
Charles had bought adult diapers often recommended by doctors for people who have gotten a BBL to prevent leakages.
James Charles' Past Plastic Surgery
In May 2020, however, he was at the center of another buttocks-related controversy — but at the time, it was about reduction, not an enhancement.
btw my surgery is an ass reduction cause it's too fat 💔😢 — James Charles (@jamescharles) May 27, 2020
Charles had taken to Twitter to update fans that he was going for "surgery #2," promising further explanation in a YouTube video once the procedure was over. 
He tweeted again a few hours later, sharing that the surgery was completed and everything had gone smoothly.
According to E! News, Charles had "undergone two minor elective, non-cosmetic procedures" to improve his quality of life.
Before his surgery, the makeup artist had asked his fans to wish him luck for his first surgery. Naturally, his fans were curious and asked him about it, and in response, Charles joked that he was getting an "ass reduction."
Unfortunately, the joke snowballed into a full-fledged plastic surgery rumor, causing him to address it.
"It has come to my attention that people believed that my surgery yesterday was an ass reduction.... baby... I would never get rid of this thicker than a snicker juicy caboose," he confirmed on Twitter.
Delving into details, he explained that his surgeries were something he needed for a long time and had nothing to do with his behind.