Tati Westbrook Details Fertility Treatment and Split with Husband James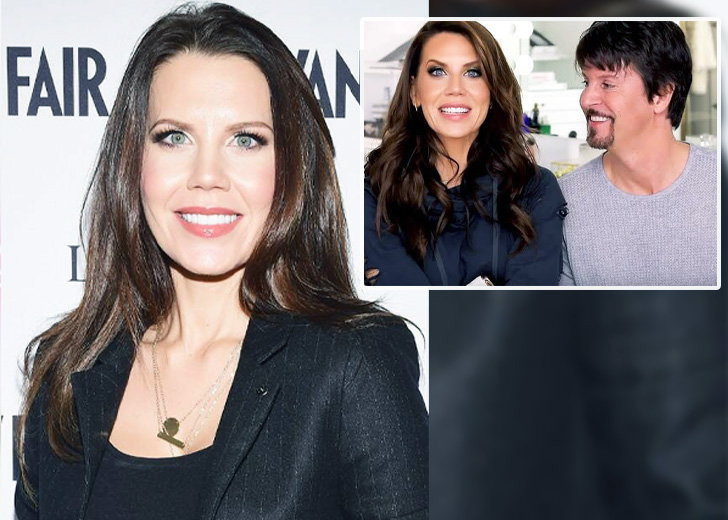 Tati Westbrook is finally getting back on her schedule after a hiatus of almost two years. It all started in 2019 when she made a video to expose James Charles for being a predator and grooming minors. 
Westbrook was supported by Jeffree Star, Shane Dawson, and many influencers, and Charles got a lot of backlashes. However, Charles made a video and denied every claim made by Westbrook. 
Back then, everybody supported Charles and Westbrook took a leave. She came back a year later, in June 2020, to upload a now-deleted video titled 'Breaking My Silence…' where she shifted all the blame to Star and Dawson. 
Westbrook accused the two of telling her lies and making her go against Charles. While Star and Dawson got massive backlash following Westbrook's accusations, the latter also was not spared.
After all, everything Star and Dawson said came true since Charles has admitted texting and sending explicit pictures to minors. This drama cost dearly to all the parties involved.
Their businesses, as well as their relationships, were jeopardized. For Westbrook, her relationship with her husband, James (not to be confused with Charles), was deeply affected. 
Westbrook came back from her hiatus in June 2021. She has been opening up to her fans about what is going on with her life ever since.
Recently, she uploaded a Q&A video and talked about an ongoing lawsuit, almost getting a divorce from her husband, and fertility treatment. 
Tati Westbrook's Fertility Treatment and Husband 
Westbrook has always wanted to have kids in her life. However, she and her husband could not get pregnant naturally, so the duo opted for fertility treatments for some years now. 
Unfortunately, the drama from 2019, which continued for two years, took a massive toll on the beauty guru's physical and mental health. 
Westbrook shocked everyone when she revealed she had split with James and gotten back together. She said little on her comeback video, but she uploaded a new video on October 28, 2021, where she went into details about it. 
If there were no drama in Westbook's life, 2020 would have been a special year for her since it marked ten years of being together with James. They were doing fertility treatment, but because of COVID and the scandals, everything came to a halt. 
Her former business partner, Clark Swanson, sued her, making matters worse for her. The lawsuit was about Halo Beauty, where Westbrook and James were accused of fraud, breach of contract, and gross negligence. 
These did a number on the YouTuber's health, where she was constantly stressed out and felt betrayed and embarrassed by all the news the lawsuit was making. 
She was also losing weight, and she could not function properly. In addition, she was constantly angry, which she projected on her husband.
The love she felt for her husband was lost, and there was no connection and passion between the two of them. As a result, the couple split up. 
Westbrook was at her lowest where she did not have a husband, a massive lawsuit on her hands, no children since they stopped fertility treatment because of her health, and she also had no friends.  
Finally, she thought about getting her things together and patching things up with her husband. By the grace of God, she had a spiritual awakening and reflected on the past years. 
She worked on herself and then her relationship. She learned that love is sometimes a choice, and instead of moving on from her husband, she chose to stay and love him.
She prayed to God to ignite the passion in her marriage and help her love James again. Her prayers were answered, and eventually, she and James patched up. 
The couple is doing fantastic at the moment, and the split has made their love strong. Westbrook confessed she has been happy and in love with James more than ever. 
The pair are in a good place now and plan to restart the fertility treatment in January 2022.