Does Richard Madden Have a Girlfriend? Inside His Dating History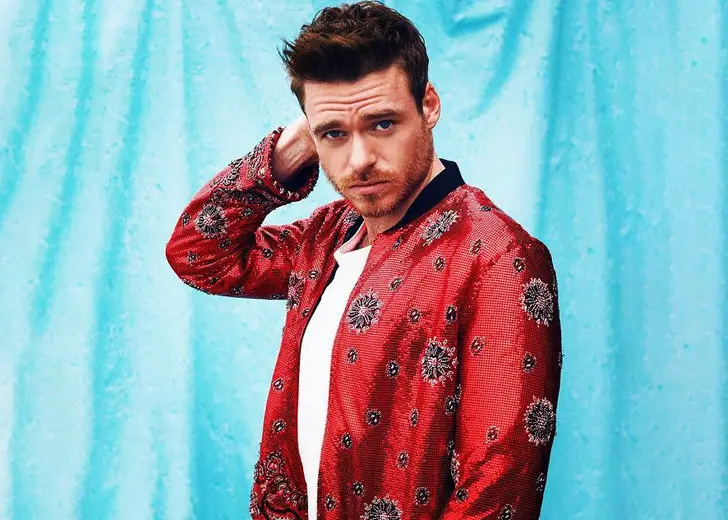 In September 2020, Scottish actor Richard Madden was spotted with Teen Wolf star Froy Gutierrez.
The sighting sparked dating rumors between the two, with many questioning the two actors' sexuality.
Before that, too, he went through a similar situation when he reportedly was living with 13 Reasons Why actor Brandon Flynn circa 2019.
During an interview with the New York Times at the time, when he was asked if he and Flynn were dating, the Eternals star dodged the question by saying he "never talked about my relationships."
Meanwhile, Madden is not just surrounded by gay rumors, as he has also been linked to several divas from the industry.
Richard Madden Does Not Have a Girlfriend Right Now
First thing first — Madden is reportedly single and not dating a girlfriend or, as a matter of fact, any partner presently.
Reporting on the same topic in November 2021, Cosmopolitan stated that the actor didn't appear to be in a relationship, at least not a public one.
In addition, the actor hasn't posted anything about his love life on social media for a long time, keeping his fans clueless about the topic.
Richard Madden's Dating History
Coming to the actor's dating history, he was apparently in an on-and-off relationship with Jenna Coleman, an actress known for her role in the British TV series Victoria.
The two were together for about three years, between 2012 and 2015. But the relationship was private throughout.
That said, when Madden spoke to Vulture in 2015, he had some good things to say about his alleged former girlfriend.
He specifically recalled visiting Coleman on the set of Doctor Who, saying, "I mean, I've watched Doctor Who since I was a kid. I loved it, and I still love it. I can geek out about it, like when I go to set and see the TARDIS."

An Instagram picture of Richard Madden's former girlfriend Jenna Coleman. (Photo: Instagram)
Afterward, the Game of Thrones star was linked to TV presenter Laura Whitmore in the spring of 2016.
According to The Sun, a source told the tabloid that Whitmore "has been telling friends she is excited by the new romance. It's still early days, but it is already clear they really like each other."
But the romance was never officially confirmed. That said, online reports suggested that the former boyfriend and girlfriend broke up due to busy schedules, in August 2016.
Madden then went on to date supermodel Suki Waterhouse in December 2016, as per Hello Magazine. However, their union did not last long, either.
Besides, the dashing actor reportedly dated actress Ellie Bamber for about a year and a half from 2017 to 2019.
"They're both [Madden and Bamber] absolutely gutted, but it was a decision made for the best," a source told The Sun.
The source continued, "They were arguing almost daily toward the end and, despite considering couples therapy, it became evident there were far too many issues that could not be fixed."
The Final Say
Since the actor or his rep has not commented on his relationship status or orientation, it would not be fair to speculate anything on the topic.
Hence, the best thing to do right now is to wait until Madden opens up about his love life himself and clears the air regarding who his girlfriend is or if he even has one.