Is '13 Reasons Why' Real? The True Story behind Hannah Baker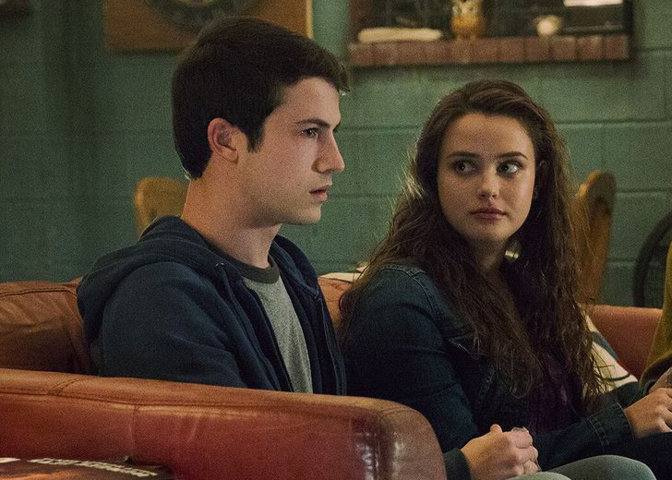 SPOILER WARNING: Spoilers and Plot Details For 13 Reasons Why Follow
Back on March 31, 2017, Netflix's coming-of-age series 13 Reasons Why, based on Jay Asher's 2007 novel of the same name, was released.
It originally starred Katherine Langford as Hannah Baker, Dylan Minnette as Clay Jensen, Christian Navarro as Tony Padilla, Alisha Boe as Jessica Davis, Brandon Flynn as Justin Foley, and Justin Prentice as Bryce Walker.
The series was praised for the actors' performances and the bold storyline that depicted issues such as suicide, sexual assault, bullying, and rape.
In the first two seasons, the series particularly follows the story of Hannah, who experiences bullying, sexual assault, and rape. 
And after one point in her life, she decides to kill herself and eventually dies of suicide.

13 Reasons Why characters Hannah Baker and Clay Jensen. (Photo: Katherine Langford's Instagram)
But the question here is 13 Reasons Why real? Is the story of Hannah revealing her struggles through cassettes based on a real event?
'13 Reasons Why' Is Loosely Based on Real Events
In a 2017 interview with Coming Soon, Asher, the author of the book, revealed that the characters and the story of the series, as well as the book, were loosely based on real-life situations.
"All of the reasons Hannah describes were based, at least loosely, on situations I'd either experienced or heard about, mostly from my wife or close female friends," he explained.
He continued to share that even though Hannah was not specifically based on anyone, her character and the situations she got into always felt real.
"But, years before I came up with the premise, a close relative of mine attempted suicide when she was also a junior in high school. When I eventually did come up with the idea, it was obvious why it came to me as a female in high school," he added.
Besides, there is also a documentary about the creation of 13 Reasons Why and the mental health issues portrayed in the series. The documentary is titled 13 Reasons Why: Beyond the Reasons and there are three episodes streaming on Netflix.
Jay Asher on the Impact of '13 Reasons Why'
During the previous conversation, Asher further talked about the impact Hannah's story had on people.
He first admitted that it was a hard pill to swallow for viewers to watch someone go through such a level of assault and eventually suicide.
But he felt people also realized how things could go wrong because of bullying and why one should not do it against anyone.
"It needs to be uncomfortable to read or watch. If it's not, and we pull away, it felt like the story would only contribute to that problem of not truthfully tackling these things. We're already good at avoiding uncomfortable subjects, and that needs to change," he said about the topic.
'13 Reasons Why' Had a Successful Four-Season Run
After getting a good response from viewers and critics, the show successfully aired for four seasons on Netflix.
While the first two seasons focused on Hannah's story, the third and fourth seasons had a few new characters along with old ones.
However, the series was intact in showing raw emotions and struggles of characters due to issues like bullying and sexual assault.
The fourth and final season of 13 Reasons Why was premiered on June 5, 2020.