Marvel Teases Glimpses of Oscar-winner Chloé Zhao's 'Eternals' in Its New Sizzler Video
'Eternals,' he third movie of Phase Four of MCU, is going to be released on November 5, 2021.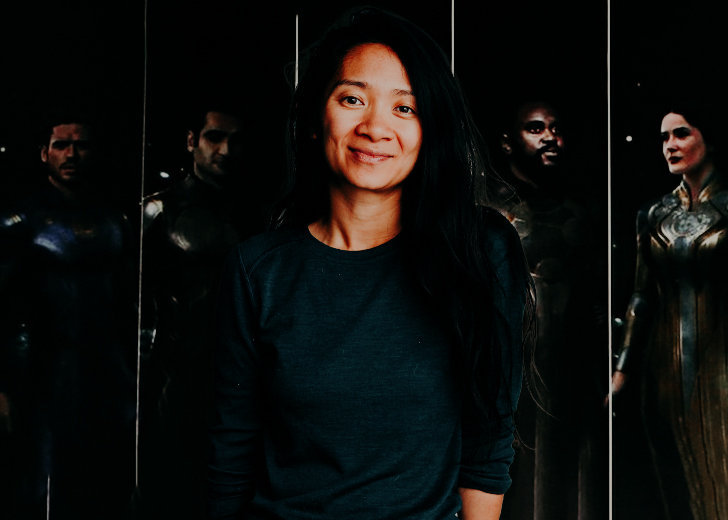 2021 is the year for Chloé Zhao when it comes to her achievements in Hollywood. Her movie Nomadland was nominated for six Academy Awards and bagged three, out of which Zhao earned the title of Best Director.
Her feat made her the first woman of color and Asian descent to win Best Director at the Academy Awards.
And now, she is working on Marvel Cinematic Universe's (MCU) Eternals, adapted from Jack Kirby's comic series. 
Eternals 
On May 3, 2021, Marvel dropped a 3-minute teaser on their Twitter, which sent the fandom into hysteria.
The video was Marvel's announcement of their Phase Four with a series of movies that are going to be released from 2021 to 2023.
One of them was Eternals, the twenty-sixth movie in the MCU, and the third movie of Phase Four. 
Eternals is about ancient aliens who have been living in secret for many years on Earth. Unforeseen disaster following the events of Avengers: Endgame forces them to come together to fight Deviants, the most ancient enemy of humanity.
Since the teaser was a compilation of several MCU movies, there were few Eternals scenes.
There were quick glimpses of characters like Ajak (Salma Hayek) riding a horse, Kingo (Kumail Nanjiani) staring at something in the distance, Ikaris (Richard Madden) presumably leading the team of Kingo, Sersi (Gemma Chan), Thena (Angelina Jolie), Gilgamesh (Don Lee), and Sprite (Lia McHugh).
Perhaps the most significant scene from those snippets of Eternals was one that featured Angelina Jolie, who plays Thena. Blonde Jolie wields a massive sword made of light prepared to attack anyone who crosses her. 
Eternals is set to be a watershed movie for the MCU as it features Marvel's first gay superhero, and a deaf character. It is going to be released on November 5, 2021.
Fans React To Eternals 
Many fans took to Twitter to show their excitement about the ucoming movie. Some fans have already considered the film to be a masterpiece and the best among other MCU movies. 
While most of them are excited to see Jolie as Thena. 
Zhao and Eternals
Zhao, a fan of MCU and the comics, approached them herself to direct a movie. Initially, the Oscar-winning director was considering working on Black Widow; however, Zhao took herself out of the team and pitched the idea for Eternals to Nate Moore, a Marvel Executive. 
In an interview with Variety, the President of Marvel studios confirmed that the 39-year-old fought her signature style to be implemented on this movie — natural shots instead of VFX. Most of the scenes in the film are shot at practical locations with such elements as much as possible. 
With Zhao's directing and diverse cast, it is no wonder that fans are eagerly waiting for the trailer to drop and the movie to be released.