Renata Ri Reportedly Kicked Out from Hype House after Fight with New Member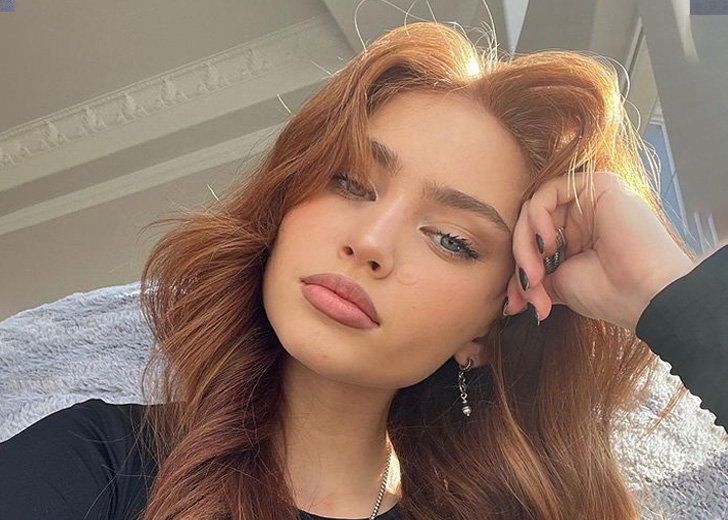 TikTok star and member of Hype House, Renata Ri, has allegedly been kicked out of the influencers' house.
On April 2, 2022, Ri, whose full name is Renata Valliulina, shared a TikTok video titled "when you don't know how to dance." Surprisingly, fans flooded her comment section asking whether she was still part of the Hype House.
A fan asked, "You are not in. hypehouse anymore?"

Renata Ri quits Hype House and confirms via TikTok comment. (Photo: Instagram)
The news was confirmed afterward when she responded to the comment with a straightforward, "yep, I got kicked out."
Renata Ri Reportedly Got into a Fight
Reporting on the same story, gossip news site Dexerto revealed — via an unnamed source close to Hype House manager Thomas Petrou — that the social media star had a falling out with Petrou.
That apparently happened after Ri got into a fight with one of the Hype Houses' newer members, Tabitha Swatosh, leading the manager to kick her out.
However, when the news was out, not many fans were surprised though. One commenter stated, "She definitely deserved it but I wanna know if there was a reason bc Thomas didn't seem to care about her being problematic so."
"She was introduced as a new member idk why she participated so little tho," another wrote, while a further comment read, "I was wondering why we never saw her in any content."
'Hype House 3.0'
Amid the Ri "kicked out" drama, the official Instagram handle of Hype House posted a series of pictures of its existing members. And to no one's surprise, the social media star was not in the photos. 
The snaps saw the old members such as Petrou, Mia Hayward, Vinnie Hacker, Jack Wright, and Jake Hayward, along with new members Swatosh, Sam Dezz, and Brooke Monk.
"Hype House 3.0," the caption read, implying the members relished the new beginning.
Speaking of Swatosh, a celebrated TikTok star, she was announced as the newest member of the collaborative content creation group on February 2, 2022.
The Hype House's social media handle posted a picture of the Hype House founder, Hayward, and Wright carrying the social media star in their hands.
Swatosh also shared the big news with her followers on Instagram. She shared pictures with the existing members while captioning, "i joined @thehypehousela."
While some fans have expressed their sadness over Ri's exit, a few others are also excited to see new members in the house.