Jack Wright Exposes Sienna Mae Gomez and Asks for Some Time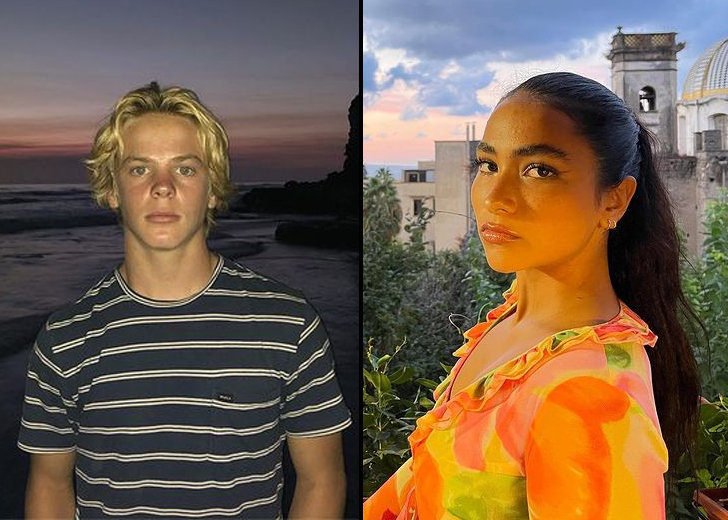 Trigger Warning: The content includes references to topics such as sexual assault. Reach out to the National Sexual Assault Hotline 1-800-656-4673. 
Jack Wright (@jack.wright) is finally speaking his truth since he recently exposed Sienna Mae Gomez (@siennamaegomezz).
It has been over seven months since he and his alleged online girlfriend, Gomez, parted ways. While it is not sure if the pair were dating, their split was nasty. 
Gomez was accused of sexual assault and verbal abuse, but she had denied it all. Wright had remained silent on the issue, but now, he is ready to talk. 
Jack Wright Exposes Sienna Mae Gomez 
On January 12, 2021, Wright uploaded a video on his TikTok lip-syncing to 'Asian Jake Paul' by iDubbbz.
He sang, "You're [expletive] delusional, so try your best to remember, you are not a pimp, you are a borderline sex offender," as he exposed Gomez. 
The song's context was that the TikToker found out about other victims. He said he could not keep quiet now that a couple of guys told him what Gomez did to them. 
Wright said that he was done being "gaslighted and silenced." He claimed people deserved to know about Gomez's alleged sexual assault and abuse. 
However, he said he needs a little more time to show Gomez's true colors. He thanked his family, friends, and followers for supporting him during his difficult times. 
The comment section on the video is also very supportive of Wright. Most of his fans have asked him to take all the time he needs and reminded him to take care of his mental health. 
Similarly, people have also applauded him for speaking up about a sensitive issue in his life. Gomez has not responded to Wright's TikTok yet. 

Comments on Jack Wright's TikTok where he exposes Sienna Mae Gomez. (Source: TikTok)
But she has limited the comment section on her TikTok so that people will not speak about her alleged assault. As said before, Gomez has denied and tried to debunk everyone who has exposed her.  
Nasty past of Jack Wright and Sienna Mae Gomez
Everybody believed that the two TikTok sensations were dating since they made videos of themselves hugging, kissing, and snuggling. Unfortunately, this did not last long. 
On May 30, 2021, Wright's friend Mason Rizzo accused Gomez of sexual assault and verbally abusing Wright. A video of the alleged attack was posted, but it has since been removed.
Wright seemed drunk when Gomez sat on top of him and kissed him in the video. She was also caught on camera where she was letting her hands go down the unconscious Wright's body.

Jack Wright's statement regarding Sienna Mae Gomez's alleged sexual assault. (Source: Instagram)
She was quickly halted by those who were with them. Gomez instantly lost fans and corporate sponsorships after she was exposed. 
Though she adamantly refuted the charges on social media, her fans and followers were outraged. Wright said nothing about the allegations against his alleged online girlfriend. 
However, he gave a statement on his Instagram, encouraging his "childhood friend Sienna to get the support and help she needs." He pointed out that he did not want to tear anyone down. 
He ended his statement by thanking his fans and followers for supporting him.