Jack Wright Might Not Be Thinking of Dating Right Now
Jack Wright's rumored ex-girlfriend, Sienna Mae Gomez, had allegedly assaulted the social media star.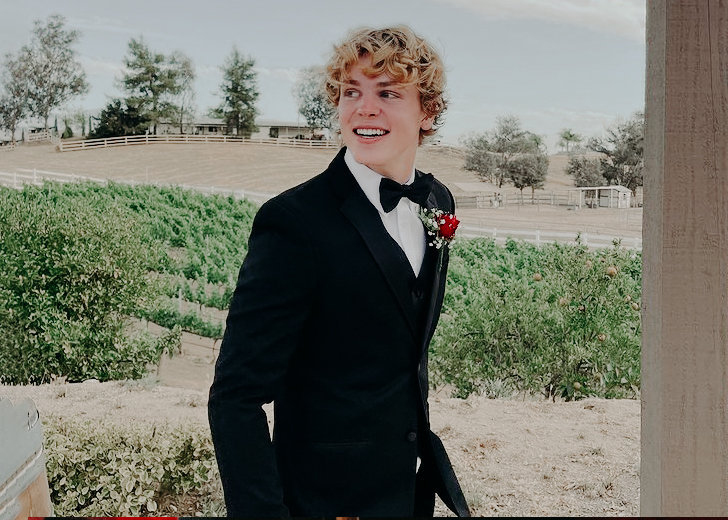 Jack Wright is an 18-year-old TikTok star with over 8 million followers on TikTok and 1.3 million followers on Instagram.
He rose to fame after he started posting content on the short-form video platform in 2019. He is also a recognized member of the social group The Hype House.
Most recently, Wright found himself at the center of controversy after one of his friends claimed that his alleged ex-girlfriend, Sienna Mae Gomez, had assaulted the social media star.
He Was Hesitant to Share the Details Himself
Wright's friend Mason Rizzo, a TikTok star, shared a screenshot of a Notes app page through Twitter on May 30, 2021, detailing allegations that Gomez assaulted Wright and that she was verbally abusive to him and others.
The tweet read:
I struggle with seeing a girl getting praised after telling my best friend to kill himself and [explicit] assaulting him numerous times after he set boundaries and then repeatedly wonder why 'he doesn't like you back.'
The California-born star quickly retweeted the tweets. And on June 2, he shared a statement on his social media handles, addressing those allegations.
He wrote he was hesitant to share his personal details, keeping his emotional and mental well-being in mind.
Wright addressed the material of the claims, writing, "[Explicit] assault is a serious matter that has real consequences. Matt and James' only intention was to protect me with the truth."
In his post, he also hoped that Gomez, who has 15 million followers on TikTok, gets the support and help she needed.
On the other hand, Gomez denied the allegations through multiple social media posts.
In one of her videos, she also stated that her legal representatives had sent cease-and-desist letters to the involved parties.
Since the controversy unfolded, she reportedly has lost at least one sponsorship and thousands of followers.
Wright's Twin Brother Added His Point
Wright's twin brother, James, also took to Twitter to quote-tweet Rizzo's allegations, where he wrote, "this is why 'i couldn't just let it go and stay out of it.'"
James deleted the tweet after the Wright family, Gomez's family, and Rizzo agreed to handle the case offline.
Rizzo tweeted the details on June 1, 2021, and stated that he had deleted "all information about the situation and handle it off of social media."
Wright and Gomez's Relationship Was Not Confirmed 
The dating rumors between the two TikTok stars, who are also childhood friends, surfaced after they regularly started appearing on each other's social media pages in October 2020.
But the alleged ex-couple's social media appearance was reduced when Wright started filming for Netflix's upcoming unscripted The Hype House series.
Wright's Current Relationship Status
The social media star is allegedly single at present.
He hasn't been romantically linked with anyone after he was rumored to be with Gomez. And in the wake of the present situation, he might not be thinking of dating anyone right now.