Pete Davidson Gushes over 'Good Time' and James Gandolfini's Influence
Pete Davidson admitted that he was intimidated by how good some performers are.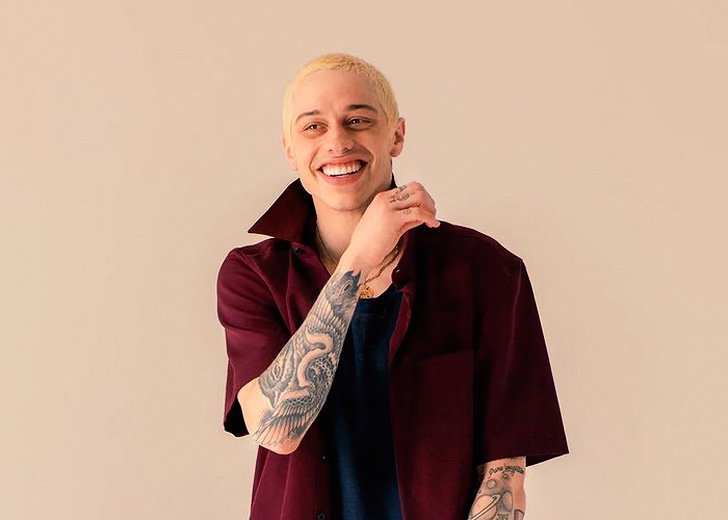 Pete Davidson has been known as the youngest guy on Saturday Night Live for the bulk of his career, but in recent times, he has been stretching his legs into acting. Although his movie The King of Staten Island took a hit because of the pandemic, he managed to get pretty solid reviews overall. 
In conversation with Deadline for their video series, The Film That Lit My Fuse, the SNL standout dished out on his life in the spotlight and how his understanding of it had evolved, especially noting the movies and shows that had influenced him over the years. 
During that virtual sit-down, the comedian explained that two pieces of work stood out for him, namely Good Time and The Sopranos. 
The Film That Lit Davidson's Fuse
The interview began with the titular question and the comedian began pitching his answer for every genre. Number one was Predator; number two was What About Bob? Tropic Thunder also made it to the list. 
Even though Good Time was the fourth pick on his list, the comedian outright admitted it was the first movie in a really long time that got him excited to be in the theatre again. 
He also confessed that when he saw the trailer to Good Time, he was not sure what the movie had in store. He added, 
It was really intense and you kind of an idea of what it was. But it was the first time I felt like I was taken on a ride in a really long time.
He Applauded the Movie for Being Different
Davidson gushed on the movie for a while. He revealed that he was inspired by the movie in a lot of different ways. Droning into how the movie got to him as a creative, he explained that the movie greenlit an aspect of cinema that was otherwise unexplored. 
He stated that he had never seen things like that portrayed on the big screen. He added, 
So they just really pushed the envelope and I was like, 'Oh! You can tell stories that are really [expletive] up. So those guys are like my new bike. 
Davidson Is Intimidated By Some Performers
When asked about the movie or series that made Davidson question if he could ever rise to that level, he quickly responded that HBO's The Sopranos was an obvious choice.
He applauded James Gandolfini for making such an easy-to-hate character into someone who the audience inevitably started rooting for and sympathizing with. 
Davidson also compared James Gandolfini's role to Breaking Bad's Walter H. White, in the sense that both of them were operating in a criminal enterprise. However, unlike the high school teacher who had cancer, James Gandolfini's character was an inherently bad person. 
Steering away from The Sopranos, he also appreciated how Adam Sandler had a similar character in Uncut Gems. But, again, Sandler was a lovable character, to begin with, and so it didn't have the same effect. 
Notably, Davidson also held other comics like Bill Burr and Dave Chappelle to the same standard of intimidating because of the way they presented themselves with ideas that were unorthodox, to say the least.