Omer Fedi Exposed by Ex Girlfriend Luna Montana — Says She Feels Sorry for Addison Rae
Omer Fedi allegedly cheated on Luna Montana.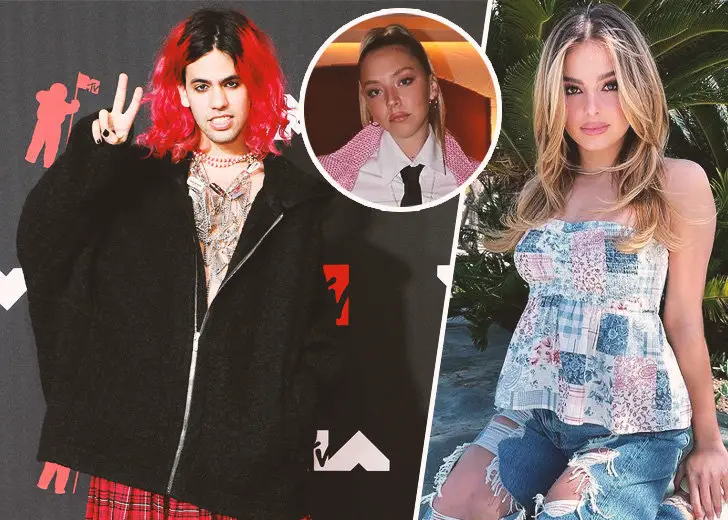 Omer Fedi's ex-girlfriend Luna Montana has exposed the famous guitarist for being a toxic person in a resurfaced video from early 2021.
In the clip uploaded by Def Noodles on Twitter on September 13, 2021, Montana could be seen detailing the toxicity that surrounded their relationship when they were dating. 
"He treated me like absolute trash," she stated right at the beginning of the nearly two-minute video. Then, the ballet dancer accused Fedi of being a toxic person.
In her own words, he would hang up on her in the middle of phone calls, bluntly say that she looked terrible in straight hair, and wouldn't want her to be around.
Montana recounted their tumultuous relationship went on for several months, during which she blocked him on socials multiple times. But she would always go back because she had never dealt with such an experience in her life. 
They went on trips very often, but he still tried to be away from her. Yet, despite all the red flags, the teen ballerina admittedly did everything she could for the musical artist. 
She claimed she started showing her body more on her Instagram after Fedi suggested it would bring her more views. And if he didn't like her picture on socials, she would delete it instantly. 
That wasn't all. Montana remarked that she completely lost herself when in the relationship. She wasn't present around her friends and only cared about Fedi. 
The 18-year-old then dropped a bombshell about cheating allegations. She revealed that her then-boyfriend made out with another girl when they were still dating.   
There was one time when we were at a party. He made out with another girl in the same car as me.
Although the social media influencer exposed her ex-boyfriend, she praised him as one of the most talented people she had ever met. She quipped that it was the trait that impressed her.
Luna Montana Feels Sorry for Addison Rae
At the end of the aforementioned video, Montana mentioned that her ex-partner had moved on with someone new. However, she didn't name the person as Addison Rae. 
That being said, she made her message clear by stating Fedi's new girlfriend was of bigger stature, so beautiful, and was very well known. "And that hurts a lot, I am not gonna lie to you guys," she added admittingly. 
Montana then stated that she felt sorry for Rae. She also clarified that she could have bashed the TikTok sensation if she wanted but said it was never about the girl.
Fedi and Rae started dating in July 2021 and went Instagram official in August 2021. The hit songwriter took to Instagram to celebrate the success of his new song and Rae's movie, He's All That. He wrote that he and his "baby" were both at number one.