'He's All That' — The Inspirations for the Costumes on Addison Rae's Debut Movie
Most outfits in 'He's All That' were inspired by its original movie.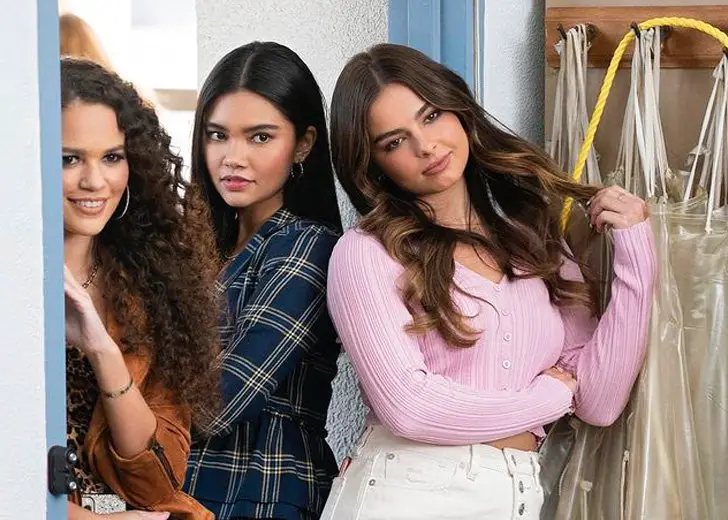 Addison Rae's debut movie, He's All That, has been making waves in Hollywood as the gender-bent remake of the 90s hit drama, She's All That. 
Besides juicy high school drama, the cult classic rom-com provided the audience with such unforgettable fashion moments that the remake also had to be about outfits. 
And without a doubt, the modern film has featured a variety of costumes, making a blend of TikTok brands and even paying homage to its parent movie.
Today, we break down the inspiration behind the costumes from He's All That.
Original Costume Designer Planned the Outfits
The modern take on the classic movie saw the return of original cast member Rachael Leigh Cook and the screenwriter R. Lee Fleming, Jr. Interestingly, they were not the only people who were back. 
The original costume designer Denise Wingate also returned to helm the costume department. She broke down the inspiration behind the film's costumes in an interview with Fashionista in August 2021. 
And by her accounts, Wingate derived insights from the original movie, TikTok, and even real-life celebrities to dress up the lead character, Padget Sawyer (played by Rae), and other personas. 
The Inspiration behind Addison Rae's Dresses
Like her real-life persona, Rae played a teen social media influencer in the remake. Fitting to her character, the TikTok sensation donned a perfect mix of outfits ranging from modern to Y2K retros. 
And most of her outfits were a subtle homage to the original movie. Take, for instance, her pink palette of crop and baby cardigans that resonated with the dressing style of Jodi Lyn O'Keefe's original character Taylor Vaughn. 
Though modernized through a thigh-high slit and deep V neckline, Sawyer's red prom dress paid homage to Cook's iconic red dress.
 "It's very subliminal, but it's actually very, very, very thought out," Wingate told Fashionista. 
Other than throwbacks, the costume designer also immersed herself in the modern world of TikTok to get acquainted with the dress styles of Gen Z.
She then stacked Sawyer's wardrobe with brands, including Alo Yoga, Spiritual Gangster, and American Eagle.
Besides all that, Wingate drew inspiration from Kris Jenner's birthday party in 2015. Kylie Jenner had worn a shimmery dress for the event, and, based on that, Wingate dressed Sawyer in a sparkling silver dress for a 20s-themed party. 
Inspiration behind Tanner Buchanan's Outfits
Cobra Kai star Tanner Buchanan portrayed a weird and antisocial character named Cameron in He's All That. He goes through two styles in the film — before and after his makeover. 
Wingate looked up to 90s grunge to dress Buchanan before the big reveal. He wore plaids, cowboy suits and boots, and concert T-shirts from punk artists like New York Dolls. 
Describing the style, Wingate stated Cameron's outfits were a mix of cowboy punk, emblematic of his rustic roots in Wyoming and his work with horses.
Through her efforts to make every outfit count, the designer put a blend of modern, TikTok-esque styles and 90s looks into the film.