Hannah Kae and Boyfriend Ned Jeong Speak Out on Sexual Assault Allegations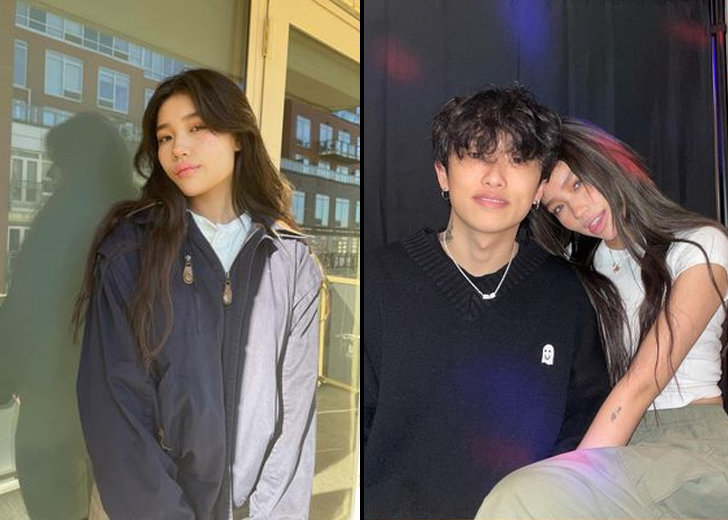 Trigger Warning: The content includes references to topics such as sexual assault. Reach out to the National Sexual Assault Hotline at 1-800-656-4673.
Update: As of writing, Hannah Kae and Ned Jeong seem to be no longer together as a couple and moved on with their lives. This particular article explains how Ned Jeong and his then-girlfriend reacted to the diverse range of allegations they faced as individuals and couples after Jeong started getting sexual assault allegations.

Since then, we have covered the complete issue in depth in the article, Who Is Hannah Kae's Former Boyfriend Ned Jeong? What Is His Age? Also, read Hannah Kae Slams Child Baiting Controversy amid Break Up Claims to get her additional side of her story. 
Hannah Kae and her boyfriend, Ned Jeong, finally issued an apology and said their side on February 5, 2022.
For the last few months, Hannah Kim, best known by her online alias, Hannah Kae (@hannakae27), was under a lot of fire.
As we covered the news in November 2021, Jeong had been accused of sexual assault, pedophilia, and grooming minors. These allegations came from the beginning of 2021. 
Since then, he has been called names like a pedophile and predator. The accusations came from different Instagram accounts like @cancelnedjeong, which posted "receipts" about Jeong's allegations.
Those receipts were allegedly said to be the texts these accounts got from Jeong's victims and posted with consent. Similarly, Kae was accused of infantilization, black fishing, and lying about her plastic surgery.
She majorly faced backlash for enabling her boyfriend by dressing up and behaving like a child. People complained that since Jeong was accused of being a pedophile and predator, Kae should not dress like a kid.
Both Kae and Jeong received massive backlash for the scandal and allegations. However, neither of them had responded to it.
Moreover, different Instagram accounts like @hannahspeakup and @speakuphannahkim asked the influencers to speak up. But now, the pair have finally issued a statement and apology, explaining the situation. 

Hannah Kae posing with her boyfriend, Ned Jeong. (Source: Instagram)
Ned Jeong's Apology and Statement
On February 5, 2022, Jeong issued a statement and apology via his Instagram and Instagram stories. He started by apologizing to his fans and followers for being "insensitive and self-victimizing" in the past.
He said that the previous video addressing sexual assault was bad because he was "panicking and emotionally distressed." He apologized for it and said this Instagram post and stories were genuine.
He went on to say that he was not a good person in the past and was a womanizer. However, he never committed any crimes like sexual assault.
He was never a pedophile and a predator — "a monster the media is making me out to be." Jeong then told his side of the story regarding the @cancelnedjeong account.
Apparently, the TikToker led a girl on, making it seem that their relationship was more. But he did not reveal the girl's name and identity.
He took full accountability for leading her on, but Jeong confessed he broke things off with the said girl. But it was easier said than done.
The breakup took a bad turn, and the last time Jeong talked to her, she said she would ruin his life. As a result, many Instagram accounts were made where "countless photoshopped screenshots and leaked n*des" were posted.
This way, the influencer blamed the girl for ruining his life and the people in his life. However, Jeong admitted that some messages and screenshots were true.
But, allegedly, those were taken out of context and were not "insinuating what they are making out to be." He added that posts on @cancelnedjeong accused by the girl had been deleted.
She did so out of fear that Jeong would sue her. He accused her of having a history of making fake allegations against other people who had "bad blood" with her.
Additionally, the girl was apparently "unbelievably wealthy," so she could get things done and settle legally with Jeong. But the latter said that she had no actual proof against him.
Regardless, Jeong revealed he would "obtain legal counsel to have this matter settled." But the girl was reportedly arrested on unrelated charges, and her family was using her mental health as leverage.
Jeong ended his apology and statement, saying sorry to the love of his life, Kae, and his friends and family. He also said he would be more aware of issues like sexual assault in the future.

Hannah Kae's apology and a statement against plastic surgery and sexual assault allegations. (Source: Instagram)
Hannah Kae's Apology against Allegations
Kae issued an apology ten hours after her boyfriend did. She apologized for addressing the situation late and added that she was always on the victims' side.
Similarly, she added she was once a victim of sexual assault, so Kae empathized with people who have gone through the same as her. She then addressed the plastic surgery rumor, infantilization, and black fishing.
She confirmed she had a double eyelid procedure, after which she had an identity crisis. Since she was sexualized from a young age, she decided to be herself and "look cute."
Thus, she changed her appearance as a whole from blonde and heavily tanned to brunette and fair-skinned. She took full responsibility for lying about surgery and blackfishing.
Similarly, she admitted deleting comments and blocking people who called her boyfriend a predator and pedophile. Many people used to comment on her social media talking about Jeong and sexual assault. 
But all those comments used to get deleted after some time. Kae was behind it, and she reasoned it, saying it was harming her mental health.

Hannah Kae's apology and a statement against her boyfriend's sexual assault allegations. (Source: Instagram)
Like her boyfriend, she said @cancelnedjeong's allegations were false. Kae was friends with Jeong when she first met him, and he did not cheat on the other girls with Kae.
She also confirmed that the girl behind everything was in a psychiatric hospital at the moment. Similarly, she admitted she wanted to make a video but could not do so for legal reasons.
Reaction to The Apology 
After Kae and her boyfriend's apology, some people have believed them. However, numerous people are still skeptical about it and aren't buying the apology.
Many of them still believe the alleged victims of sexual assault by Jeong. Similarly, they also called Jeong a predator and pedophile regardless of the apology.
Most of the skeptics are asking for proof from Jeong and Kae's side. The couple revealed that the girl who started it was in a psychiatric hospital, but many claimed it was false.
Similarly, @highoffblair (Blair) confirmed that the person behind @cancelnedjeong was not arrested. Instead, they were living their normal lives.
He also confirmed that Jeong was dating the girl rather than the influencer misleading her. Blair accused Jeong of using the girl for money and spreading her pictures to his friends.
Moreover, Blair pointed out that everything was proven in screen recordings, so Jeong was not innocent. He noted Jeong cheated on the girl with various other people and "made her friends turn their back on her."
According to Blair, the girl said she would ruin Jeong's life since the latter was cheating on her, using her money, and leaking her nudes. Furthermore, he confirmed that nobody had been sued yet.
Blair also called out Kae for not addressing the situation properly and for victim-blaming. This is all to this drama at the time of writing.
Kae and Jeong have not said anything other than their apology statement, and it is unknown if Kae will make a video addressing the situation.