Hannah Kim's Boyfriend Ned Jeong's Heavy Allegations Explained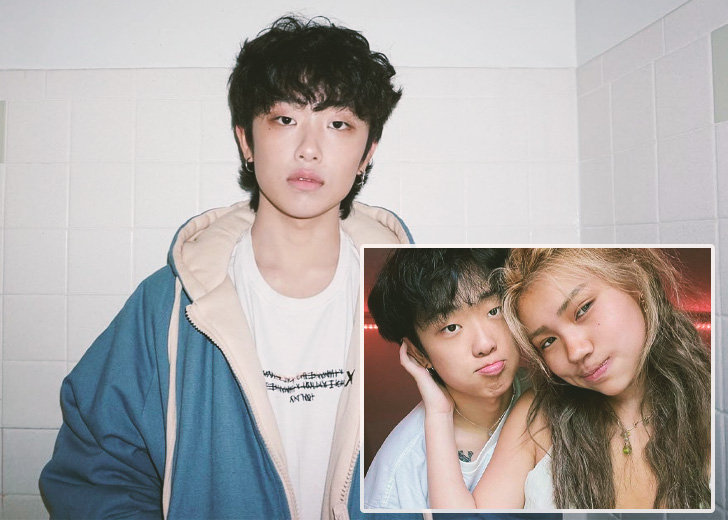 2021 is not the year of Ned Jeong. He is an influencer and TikToker who goes by the handle @nedjeong on TikTok and @mingyu_jeongg on Instagram. 
While Jeong is not a household name, he has amassed a significant fanbase with almost 400K followers on TikTok and over 49K followers on Instagram. Unfortunately, he is losing his grip over his fanbase due to all the allegations that have surfaced. 
Since the beginning of this year, Jeong has found himself in hot waters. Accusations of sexual assault, pedophilia, and grooming have surrounded him since March 2021. 
Allegations against Ned Jeong 
It all started when an Instagram page by the name of @cancelnedjeong began posting messages and screenshots of the victims of Jeong. According to the page, they have posted everything on it with the consent of people sharing their stories. 
The first post was made on March 29, 2021, where @cancelnedjeong uploaded a screenshot of TikTok comments. The comments were about how Jeong cheated on a girl multiple times with his current girlfriend, Hannah Kim. 
Kim is also an influencer and TikToker who goes by the handle @hannahkae27. She has more fans and followers than her boyfriend on all her social media platforms. 
Jeong allegedly also took money from his ex-girlfriend to spend on Kim. Allegedly, one of his friends exposed him for cheating on other girls and said Jeong talks about women as if they were objects. 
Similarly, many posts on the Instagram page exposed him for deleting comments, blocking the victims, and ignoring people for calling him out. Most of the posts are about Jeong being a pedophile, predator, and cheater.
Many people complained that Jeong took explicit videos of girls he was intimate with. He took and shared such videos without the consent of any of the girls. 
According to the posts on @cancelnedjeong, girls whose unsolicited videos were shared found out about it after people reached out to them on their respective Instagram.
Moreover, most of the girls were minors, and Jeong was fully aware of their age. He also used to ask for nude pictures from the girls and sent explicit photos of himself without their consent. 
Another alleged friend of Jeong said the influencer was "creepy since middle school" and would harass many people. He threw around N-word and F-word regularly and bullied his schoolmates. 
Jeong's actions have taken a darker turn as more allegations have come forward. The page shared another screenshot where it accused the TikToker of publicly humiliating a girl with special abilities. 
Apparently, he mocked and made fun of her on Yubo Live and made her cry. The situation was embarrassing for the girl, and it made her suicidal. Similarly, in another instance, he fat-shamed and picked on another girl who was insecure about herself. 
Eventually, she showed signs of bulimia, yet Jeong was insensitive about her situation. 
All in all, Jeong has been accused of sexual harassment and assault, being a pedophile and predator, grooming minors, cheating, sending unsolicited pictures, asking for nudes, blackmailing, homophobia, racism, and making fun of mental illness. 
Ned Jeong's Apology
Before Jeong uploaded an apology video, he requested his fans and followers to report @cancelnedjeong. Then, almost three months after the first accusation surfaced, Jeong released a video on his Instagram on June 15, 2021. 
There, he denied everything and said that everything was orchestrated by one of his ex-girlfriends. According to him, there were no labels like boyfriend and girlfriend among them. 
But the girl liked him a lot and had expected more from her. He also provided some screenshots to prove his point where the said ex-girlfriend promised to ruin his life.
The girl was not responsible for the @cancelnedjeong account, but she had access to it. Jeong accused one of his friends, Blair, of being the person behind the account. 
Jeong threw some strong accusations against Blair for the better half of the video but denied all the allegations against himself.