Hannah Kae Accused of Infantilization and Enabling Ned Jeong's Actions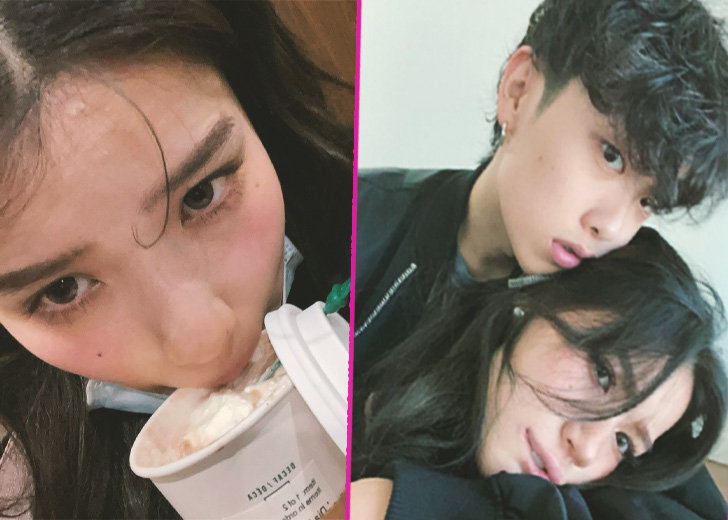 Hannah Kim, best known by her social media usernames Hannah Kae or @hannahkae27, is under a lot of fire. She is being blamed for various things by her fans and followers, including infantilization and enabling her boyfriend, Ned Jeong. 
It is unknown when Jeong and Kim actually started dating. However, internet sleuths revealed the pair had been together since June 2021, and the two confirmed it a month later. 
Jeong went public with the relationship first on July 29, 2021, and Kim did the same on August 16, 2021. But since that day, Kim has been getting backlash for dating Jeong and enabling his behavior. 
Since the beginning of 2021, Jeong has been exposed for being a pedophile and a predator, grooming underage girls, and sexual assault and harassment. 
As a result, people have been asking to get the couple canceled for all the allegations. While Jeong is a perpetrator, Kim is receiving the harsher end of the backlash. 
Hannah Kae Accused of Enabling a Pedo 
An Instagram account by the handle @cancelnedjeong has been trying to make Jeong accountable for his actions since 2021. But when Kim revealed she was dating him, she started getting criticism for dating a pedo. 
It is fair to say that Kim is fully aware of the allegations against Jeong. This is because her social media has been spammed with comments about him. 
However, Kim has turned a blind eye to it all. There are many Instagram pages dedicated to making her speak. 
A profile with handle @user092923 named Arlo wrote a detailed post on November 4, 2021, about Kim and what she had been doing. They said that Kim and her boyfriend did not deserve a platform because of all they had done. 
They pointed out that Kim had infantilized herself despite her beau being accused of pedophilia. Infantilization is the situation when a grown adult treats themselves (or others) as a child when they are not one. 
Kim has been posting pictures and TikToks, dressed as a child, and doing childish behavior, which many of her fans and followers have found disturbing. 
Internet detectives have discovered Kim started infantilizing herself after dating Jeong. This has led many people to speculate that Kim was playing to her boyfriend's fantasies. 
Similarly, she has also been accused of blackfishing and heavy tanning. It has also been exposed that she has been deleting the comments of such accusations. 
There are many accounts dedicated to exposing Kim and making her accountable. @speakuphannahkim and @hannahspeakup are two other accounts trying to make the influencer apologize and bring everything to light. 
There is enough proof and evidence against Jeong provided by the victims, but Kim has blatantly disregarded them. The Instagram pages have focused on the fact that the situation is not a TikTok drama but something serious. 
Is @hannahkae27 a Victim?
Both @speakuphannahkim and @hannahspeakup have speculated that Kim might be a victim in this situation. They presumed that Kim might have been forced to stay silent, which was affecting her mental health. 
@hannahspeakup connected Kim's mental health with her losing weight fast. However, there are rumors about the TikToker getting liposuction and BBL in Korea alongside eye surgery, and the weight loss might be related to that. 
Jeong has been accused of taking unsolicited videos of girls, so many believe Kim's situation might have been the same. 
However, these are all speculations and should be taken with a grain of salt. Until Kim speaks up about the situation, nothing can be said for sure.