Who Is Hannah Kae's Boyfriend Ned Jeong? What Is His Age?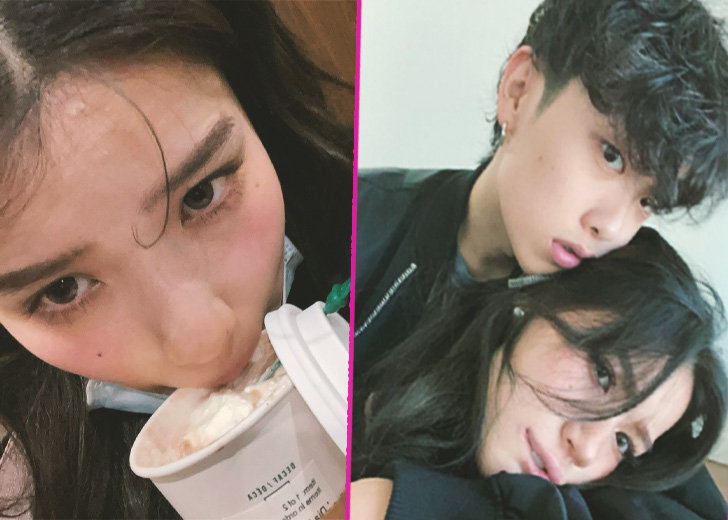 Hannah Kim, best known by her social media usernames Hannah Kae or @hannahkae27, is under a lot of fire. She is being blamed for various things by fans online, including infantilization and enabling her influencer boyfriend, Ned Jeong. 
It is unknown when Jeong and Kim actually started dating. However, internet sleuths revealed the pair had been together since June 2021, and the two confirmed it a month later. 
Jeong went public with the relationship first on July 29, 2021, and Kim did the same on August 16, 2021. But since that day, Kim has been getting backlash for dating Jeong and enabling his behavior. 
Since the beginning of 2021, Jeong has been accused of being a pedophile and a predator, grooming underage girls, and initiating sexual assault and harassment. 
As a result, people have been asking to get the couple canceled for all the allegations. While Jeong is accused of being the perpetrator, Kim is receiving the harsher end of the backlash. 
Hannah Kae was accused of enabling Jeong
An Instagram account by the handle @cancelnedjeong has been trying to make Jeong accountable for his actions since 2021. But when Kim revealed she was dating him, she started getting criticism for dating a pedo. 
Initially, many Instagram pages and users collaborated to make her speak and see Jeong exposed. Kim was accused of turning a blind eye to the controversies despite being fully aware of the allegations against Jeong. 
A profile with the handle @user092923 named Arlo wrote a detailed post on November 4, 2021, about Kim and what she had been doing. They said that Kim and her boyfriend did not deserve a platform because of all they had done. 
They pointed out that Kim had infantilized herself despite her beau being accused of pedophilia. Infantilization is when grown adults treat themselves (or others) as a child when they are not one. 
Kim has been accused of posting pictures and TikToks dressed as a child and behaving childishly, which many of her fans and followers have found disturbing and controversial. 
Internet detectives allege that Kim started infantilizing herself after dating Jeong. This has led many people to speculate that Kim has been playing to her boyfriend's fantasies with her dress-ups and posts. 
Similarly, she has been accused of blackfishing and heavy tanning. It has also been reported that she has deleted the comments of such accusations. 
There are many accounts dedicated to exposing Kim and making her accountable. @speakuphannahkim and @hannahspeakup are two other accounts trying to make the influencer apologize.
Is @hannahkae27 a Victim?
Both @speakuphannahkim and @hannahspeakup have speculated that Kim might be a victim in this situation. They presumed Kim might have been forced to stay silent, affecting her mental health. 
@hannahspeakup connected Kim's mental health with her losing weight fast. However, there are rumors about the TikToker getting liposuction and BBL in Korea alongside eye surgery, and the weight loss might be related to that. 
Since Jeong has been accused of taking unsolicited videos of girls, many believe Kim's situation might have been the same. 
However, according to Kim and Jeong, these are all speculations and allegations. The pair both have denied the allegations and deemed them as being framed against Jeong, and at the same time, they both have apologized for any inconvenience caused by their speeches or comments taken out of context. Jeong accepted that he had been a womanizer but insisted that he hadn't been involved in any sexual assault. 
Similarly, Kim particularly apolized for being late in addressing the controversies and emphasized that she would be on the victim's side no matter what. 
Who Is Hannah Kae? What's her age?
Born on November 29, 2001, Hannah Kae Kim is 21 years old as of this writing. She is an artist from Canada and is known for her viral dance videos and paintings she shares on platforms such as TikTok and Instagram. She is also super popular on her Instagram, through which she has also promoted herself as a fashion model and influencer. 
In addition, she is a part of the collective influence group called the Social Demographic Group.
In terms of surgery, she has publicly admitted to getting a double eyelid surgery and a nose job because of insecurities she claimed she developed after being sexually assaulted in her childhood.
Though she has also revealed that she worked on her looks to "look cute," but has denied blackfishing allegations. According to her, she changed her looks from blonde to brunette and closely tanned to light toned after her double eyelid surgery went wrong.  
What are Hannah Kay's ethnicity and height?
Kae is of Korean descent. Her zodiac sign is Sagittarius. She stands at 5 feet and 7 inches and weighs 59 kg. 
What is Hannah Kae's net worth?
Although not verified by the influencer, various sources have estimated her net worth to be between $2-4 million.