The 'Money Challenge' — Viral Trend's Origin Explained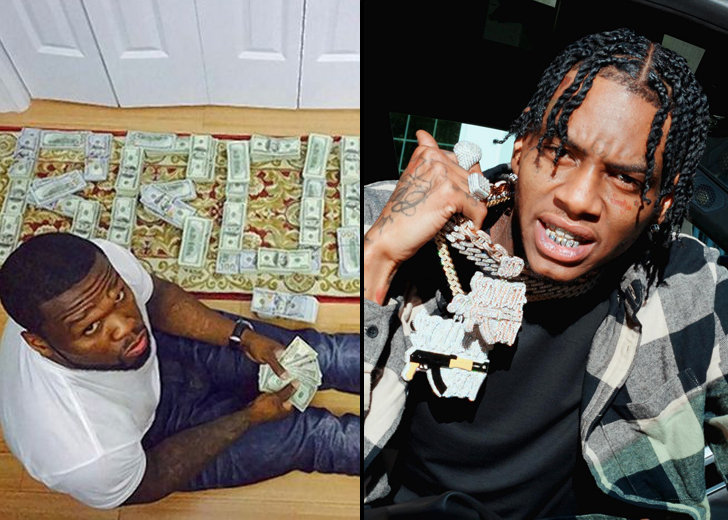 Money Challenge is the newest viral trend in town.
It's when people spell out words using cash and pose in front of them for trend's sake.
But who started this trend? A recent beef between two hip hop artists made it seem like this had a recent beginning but a bit of digging suggests that might not be the case.
Money Challenge's connection with Lil Durk and NBA YoungBoy's Beef
Hip hop artists NBA YoungBoy and Lil Durk have been beefing since King Von's death in November 2020.
Lil Durk was friends with Von and seeing how Lul Tim, the murderer, and YoungBoy were close, their feud broke out shortly after.
While the beef had no particular reason for origin, it is believed that they got into a beef solely because one of them was associated with the murderer in some way.
In the middle of this drama, in January 2021, YoungBoy set off the viral "Money Challenge."
In what looked like an attempt to send threats to his enemies, YoungBoy posted a picture where he was lying down on the carpet as wads of money spelled some words alongside him.
"you [n-word] gone die," spelled the notes. In the caption, he teased the release day of his new music writing "1/21/22 you ready?"
It was now Lil Durk's turn to send a response. And he did, in the same style YoungBoy sent his threats.
Lil Durk took to Instagram two days after YoungBoy's post to send out his own message.
"Hurry yall [expletive] azz up," wrote the rapper on a staircase while hiding his face behind some bills in his hand.
This viral trend has now caught on and everyone is using the "spell out words with cash" technique to send their messages.
'Money Challenge's Origins and adopters
Despite it looking like it was YoungBoy and Lil Durk who set off the Money Challenge trend, digging a bit deeper reveals that they might just be the rejuvenators of the viral trend.
There are two main candidates who claim to have started the practice — 50 Cent and SouljaBoy.
Just days after the trend caught on, 50 Cent posted an old picture on Instagram.
In the irony-exuding photo, 50 Cent is sat beside wads of $100 bills that spell out "BROKE."
In the caption, he seemingly takes the credit for the trend, saying, "when I look back at some of the [expletive] that I did, I be bugging out."
Nevertheless, he admitted he liked what everyone else was doing with the trend now.
SouljaBoy also entered the race to claim that he started the trend. On January 23, 2022, he sent out a tweet with a screenshot from one of his music videos from March 2016.
At the 5-second mark of his 'Stacks On Deck' video, his name is shown spelled out with $20 notes.

A screengrab from SouljaBoy's 'Stacks On Deck' music video helping his claims for starting viral 'Money Challenge' trend. (Photo: SouljaBoy/Twitter)
In the tweet, he wrote, "I was the first rapper spelling with money LOL."
Since the trend has gone viral, many others have given in to their urges to spell with wads of cash.
A few of the adopters of this new and showboat-y way of relaying messages are rapper Future; Doodie Lo, who spelled "She Lied" with moeny to hit out at his ex-girlfriend; Fivio Foreign, who expressed his disapproval of child support payments; and Coi Leray Collins, who just spelled her Instagram name 'Big Trend Setter' with cash.
Not everyone liked the trend, though. Wiz Khalifa sent out a cautionary tweet saying, "Don't go broke tryna count that money on tha floor." Nick Cannon had his own funny way of disapproval, spelling out "IRS watchin" with not cash but toilet paper.