Soulja Boy Pulled from the Millennium Tour Following Young Dolph's Death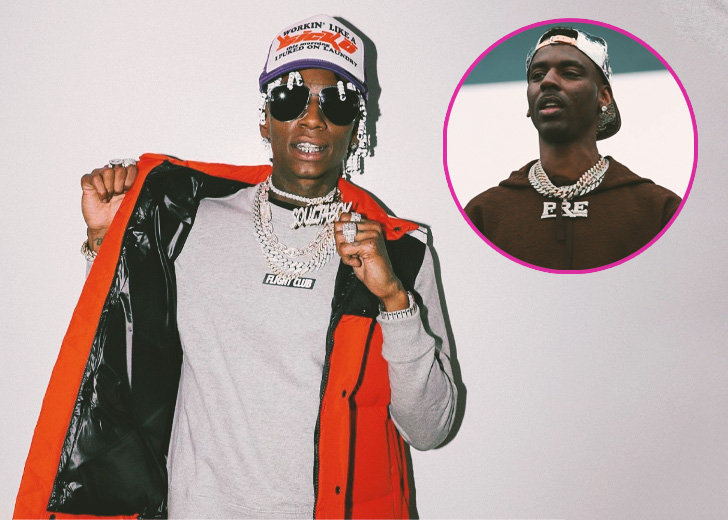 Fans will not see Soulja Boy perform at the Millennium Tour in the following several shows.
Sadly — in the wake of Young Dolph's tragic death on November 17, the Chicago-born rapper has been benched from the ongoing musical tour.
The organizers, G-Squared Events, took to Instagram to confirm Dolph's death and Boy's absence, explaining the team decided out of safety for the artists, patrons, and touring representatives.
The statement stated that the rapper would not perform during this weekend's shows in St. Louis and Memphis, where Dolph was shot to death on Wednesday afternoon while purchasing cookies from a bakery.
The statement read:
In response to the tragic shooting death of rap artist Young Dolph, The Millennium Tour 2021 Tour promoter, G-Squared Events, has determined that rapper Soulja Boy will not perform during this weekend's tour stops in St. Louis, Missouri, and Memphis, Tennessee. To preserve the safety of The Millennium Tour 2021 artists and patrons, tour representatives are exercising caution and want to make a smart decision to be safe.
One of the G-Squared Events' representatives also expressed that the safety and welfare of their patrons was the first and foremost priority.
"We pride ourselves on bringing high-quality concert experiences to our patrons. In times like this, we will stop at nothing to ensure that everyone that participates in these experiences is healthy, safe, and quite frankly having a good time," the representative added.
Young Dolph Was Shot and Killed in Memphis
Dolph, 39, was reportedly killed by unknown shooters when he was inside the Makeda's Butter Cookies bakery in South Memphis.
According to Fox 13 Memphis, the artist was shot and killed around 1 p.m. local time on Wednesday.
Immediately after the shooting took place, police officers arrived at the scene and started an investigation. Police reportedly found Dolph's body inside the bakery while his camo Lamborghini was parked in front of the shop.
The Shade Room reported that he visited the same cookie shop a week before, and during that visit, he hyped the shop and bragged on his oven-fresh, chocolate chip cookies.
Soulja Boy and Young Dolph Had a Beef Previously
A week before Dolph's murder, he and the fellow rapper Boy had a tense online exchange over money claims.
According to Complex, the late rapper stated he was bringing in $100,000 for each live performance, but the 'Pretty Boy Swag' singer wasn't ready to believe Dolph's words.
"How da [expletive] I'm an independent artist and gettin 100rax plus for a show?" Dolph wrote. "How da [expletive] @keyglock got more cars & ice than you & your CEO?"
"That's big cap [cap emoji]. They signed to @empire [laughing-crying emoji] I'm really 100% independent no cap," Boy commented on the claim after it was reshared on Akademiks' Instagram page.
Because of their history, when Boy released his 'Stretch Some' record, which many believed was a Dolph diss track, netizens condemned him. For example, ATL rapper Trouble slammed Soulja over the release, implying it was a disrespectful move.
Boy, even dropped a discourteous comment on The Shade Room's Instagram post, where the news of Dolph's death and G-Squared Events' decision was reported. He wrote he didn't care much since he was getting paid by the organizers.