Soulja Boy Disagrees with Young Dolph's Independent Claims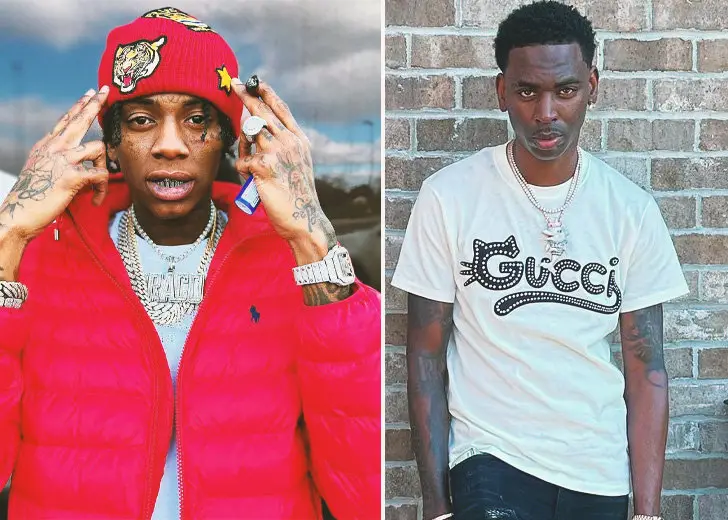 It appears Young Dolph is still not being truthful about being signed to a label, or at least, that's what Soulja Boy claimed. 
Young Dolph is one of the few rappers that started his record label and found success doing things outside the major label system. The artist claimed to be an independent artist for the longest time. 
Earlier this week, the Memphis-based rapper took to his Instagram stories to flex his show price as an independent artist. The rapper revealed he made over $100,000 every time he got on stage and then questioned why major label artists weren't getting paid as much as he is.
"How da [expletive] im an independent artist and getting 100rax plus for a show?" he asked fans in his story. He also bragged about his record label's biggest success story, Key Glock, writing how Key Glock had more cars and diamonds than other famous artists and their CEOs. 
However, immediately after, Soulja Boy set the record straight. 
Soulja Boy Calls Out Young Dolph 
Soulja Boy, who was far from impressed by Young Dolph's achievements, claimed that the Paper Route EMPIRE CEO lied. 
In a post about Young Dolph's claims made by Dj Akademiks on Instagram, Soulja Boy jumped in the comments section and set the record straight about Young Dolph claiming to be an Indie artist. The Atlanta rap star claimed that Young Dolph was lying, and that he was the only true independent artist. 

Soulja Boy's Instagram Story On Key Glock (Source: Soulja Boy's Instagram)
"That's big cap They signed to @empire I'm really 100% Independent no cap," he wrote.
The rapper also took to his Instagram story to diss Young Dolph, his record label, and protégé, Key Glock. He asked them to stay away from his DMs. He also shared a screenshot of his exchange with Key Glock in his following stories. 
It appears Key Glock had reshared and mocked Soulja Boy's stories calling him out, which prompted Soulja Boy to respond with, "what you wanna do?" Key Glock then answered that he would do nothing and that he was scared. 
Young Dolph Previously Called Out for Claiming to Be Independent
Although it is unconfirmed if Young Dolph is an independent artist, back in 2019, the rapper admitted he had signed to a major record label. 
During an episode of 'Everyday Struggle,' uploaded on Complex's YouTube channel, Nadeksa, Wayno, and DJ Akademiks talked about Young Dolph's record label issues.
Young Dolph, who always promoted himself as an independent artist, revealed that he regretted signing to a label in a series of tweets. The label troubles prevented him from releasing his music, and he was tempted to leak it. 
He then confessed to signing two deals in 2018, besides what he signed back in 2015. In another tweet, he iterated that since everyone knew he was not an Indie artist anymore and had signed four major deals, he apologized for being untruthful. 
It is unclear which label he belongs to or if he even belongs to one at this point.