50 Cent Slams Starz Network for Airing 'BMF' Episode That Was Postponed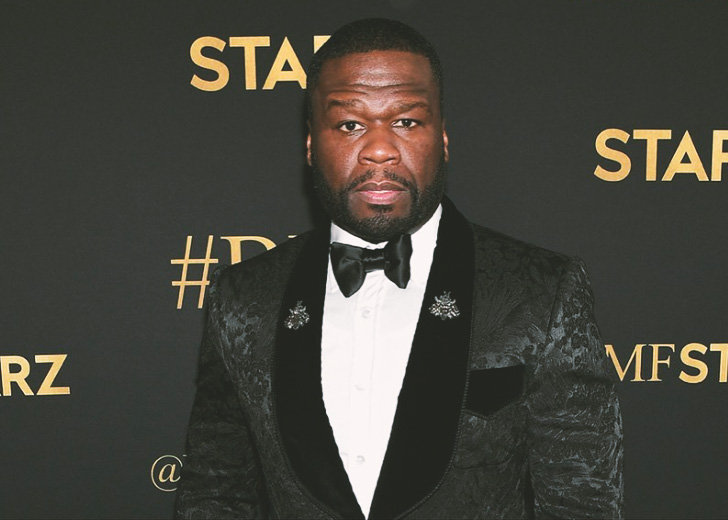 50 Cent isn't too happy with the Starz Network's most recent move.
The rapper, actor, and businessman recently slammed the network, owned by Lions Gate Entertainment, through his multiple posts on Instagram. Through his post, he made it clear that he was not pleased with the network airing an episode of BMF, which was supposedly postponed.
"They called and told me they wanted to hold episode 7 back a week so we can roll right into GHOST Nov 21," he wrote in his Instagram post.
He continued to explain,
I said cool, I like that idea. Then these [expletive] people put the fu***** episode out for 3 hours then take it down. This is not ok, when I get uncomfortable I make everybody uncomfortable now who getting fired? until you figure that out don't call my phone respectfully.
50 Cent, whose real name is Curtis James Jackson III, first slammed the network two days ago when he found out Lions Gate was exploring to either sell or create a spin-off of the network.
He immediately posted a screengrab of a news story on Instagram and associated much of the network's success to himself.
"[expletive] is this, No Raising Kanan, No BMF, what do you think made their stock jump," 50 Cent fumed. "I gave them two hits back to back Smh...these people be crazy, smart as hell but no common sense."
"Only got starz app for 50 shows, I ain't never watched a movie or show on starz or open the app," a fan commented on the post, backing the former rapper's remarks.
The actor further slammed the network via another post — before the Starz Network allegedly removed the episode — saying, "I'm out till next week Saturday 12AM, because the [expletive] people are gonna say when they find out BMF is not coming on this week. It's a good time to catch up."
He then added that the Starz Network was not doing their work properly, as they aired an episode of BMF and took it down after 3 hours. He suggested it would be better for Lions Gate Entertainment to sell the network fast and give the rights of the show to a better network.
In one of his posts, 50 cent even claimed the seventh episode of BMF, which was removed hours after its release, was his best work as a director to date.
"I'm disappointed that STARZ handled this so poorly. I used my personal relationships to make things happen they couldn't have made happen," he wrote.
He also thanked rapper Eminem for his appearance on the episode, writing, "@eminem thank you for doing this for me. I love you bro, you know i'm rolling wit you till the wheels fall off."
While 50 Cent has over 150 acting credits, he has directed some short films and the said episode of BMF. He was also the executive producer for episode 7. 
BMF is a crime drama television series that follows the Black Mafia Family who runs a drug and money laundering organization. The series premiered its first season on September 26, 2021, on the Starz Network.