Are Mason Disick's Instagram and TikTok Accounts Real or Fake?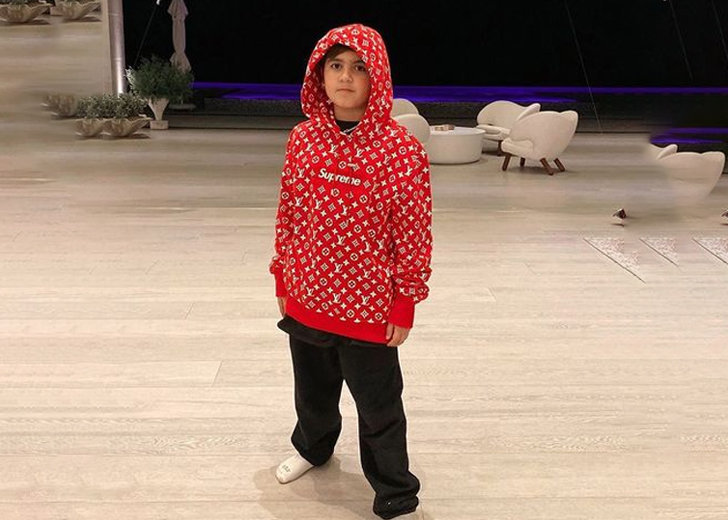 Mason Disick had accidentally leaked his family secrets on Instagram and TikTok when he made his debut a couple of years ago.
This ultimately led to Disick being banned from using social media by his mother, Kourtney Kardashian. 
But there are speculations on the internet that Mason may have returned to Instagram and TikTok under a pseudonym.
Fans are convinced that the 12-year-old is posing as @exclusivebymase on Instagram while on TikTok, he was going by @followmeandleave. 
Unfortunately, the TikTok account was banned, and he's reportedly going by @requestandleave on TikTok.
He also has another Instagram account with his old TikTok account user name, @followmeandleave, which he claims is his main account in his bio. 
As if that's not enough, he has a fourth backup account under the name @itzangel_j. 

Mason Disick allegedly leaked Kylie Jenner's baby pictures (Source: Followmeandleave/Instagram)
And out of all the accounts, his Instagram accounts, exclusivebymase, and followmeandleave have garnered a lot of attention. 
Mason Disick leaked pictures of Kylie Jenner's Baby
In both accounts, he posted a carousel of baby pictures who have been identified as Kylie Jenner and Travis Scott's newborn baby.
He also answered fans' questions about Kylie's new baby. 
One fan asked him how the baby was doing, to which he replied "good," and to another question, he responded Kylie got a new car for her daughter and newborn son. 
While nothing has been confirmed if Mason is indeed behind all the accounts, BuzzFeed reported that most of the accounts were fake. 
Meanwhile, Hollywood Unlocked reshared Kylie's mirror selfies and claimed she had not given birth. 
The makeup mogul could be seen with her pregnant belly. 
Mason spilling the tea on his aunty's pregnancy is just one of his antics on social media. 
In another post, he uploaded a pretty brutal post, dragging his other aunty, Kendall Jenner. 
"Okay, I'm being honest don't come at me. Might delete this right away lol. But I'm genuinely curious, do people actually like my aunt Kendall?" the account wrote.
Fans were amused by the post and commented that he was just like his father, Scott Disick. 
Kris Jenner Allegedly Steps In
While the news of Kylie giving birth has caused a frenzy, Kris Jenner isn't too happy about it. 

Deuxmoi's Instagram story (Source: Deuxmoi/Instagram)
After Mason allegedly shared Kylie's baby pictures, TikTok reporters have been resharing the pictures and informing people about the news of the birth. 
But out of all the reshares, user _unicornholio_ ended up on Kris' radar because she shared a DM that she received from the momager. 
In the DM, Kris asked her to take the video down from TikTok, or she would be facing the consequences legally. 
This DM was reshared by the user on her TikTok once again. 
It was also reshared in an Instagram story by gossip account Deuxmoi. 
However, in the following story, Deuxmoi confirmed the DM was fake and that _unicornholio_ was lying. 
The outlet confirmed Kris would never do something like this, and while they were at it, they also iterated that all the Mason accounts were fake. 
Only the Kardashian-Jenners themselves can confirm whether the accounts are real or fake.