Who Is Marcus Dobre Dating? Everything to Know About the Social Media Influencer's Love Life
Marcus Dobre had asked his crush to be his girlfriend.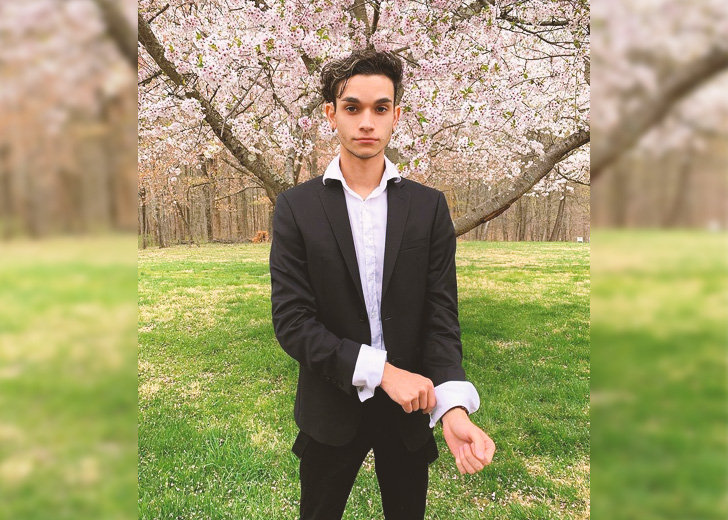 Marcus Dobre is a social media entertainer best known for making comedy and prank-related content with his twin brother, Marcus.
The pair runs a YouTube channel, Lucas and Marcus, that boasts over 24 million subscribers.
Besides being a star on the channel, Dobre also helps create content on the YouTube channel, Dobre Brothers.
The account features the Dobre twins and their elder brothers, Darius and Cyrus Dobre. 
All four of the Dobre brothers started their journey to fame through Vine, at a young age, and carried the stardom over to YouTube. Now, they use TikTok and Instagram to disseminate their content to a broader audience. 
Dobre alone has over 3 million subscribers on Instagram and has over 30 million followers on TikTok.
Thanks to his massive fan following and charming personality, the Instagram star has garnered enormous attention in his personal life. And people, especially his female followers, can't help but wonder about his dating life. 
Who Is Marcus Dobre Dating? 
It is unbelievable, but the young Internet sensation isn't dating anyone as of this time of writing. Instead, Dobre has been single for a long time, and he is pretty vocal about his singlehood.
He updated his followers regarding his dating status through an Instagram post on July 24, 2021. 
The 22-year-old shared a picture in which his brothers Darius and Lucas kissed their long-time girlfriends, Madeline Damskey and Ivanita Lomeli.
Dobre sat down on the floor along with his eldest brother, Cyrus, implying that they didn't have a girlfriend to share a smooch with. He reflected the sentiment through his caption, writing, "Still single haha."
In the comment section, his brother, Cyrus, reminded him that life was good, although they did not have a partner.
One particular fan supported the ideology and quipped, "Single for better life bro."
Marcus Dobre Asked Crush to Be His Girlfriend
Days before Dobre updated his fans about his relationship status, he asked his crush, Jailyne Ojeda Ochoa, to be his girlfriend. 
The whole proposal was filmed in a YouTube video titled 'I Asked Her To Be My Girlfriend.' The 10-minute long video saw Dobre struggling through his nervousness to ask her out.
His brothers, thankfully, gave him tips on how to take forward the conversation. And that was not all. They even helped Dobre choose a proper dress to present himself. 
Despite all the preparations, the internet heartthrob thought he would give up the idea to ask her. But after much consoling and support from his brothers, he finally went to her place and asked if she would be his girlfriend.
At first, Ochoa thought, Dobre was pranking her. But after realizing he was serious, she simply brought up the fact that she had a boyfriend. That being said, she mentioned she would have accepted him if she wasn't dating. 
In the light of the rejection, Dobre's brothers consoled him, praising him as handsome, successful, and a person with a good heart. They reiterated how his future girlfriend would be so lucky.