Rugby Player Ilona Maher Is Using Her TikTok Fame for Good
Rugby player Ilona Maher opens up about her TikTok fame and how she plans to inspire the next generation.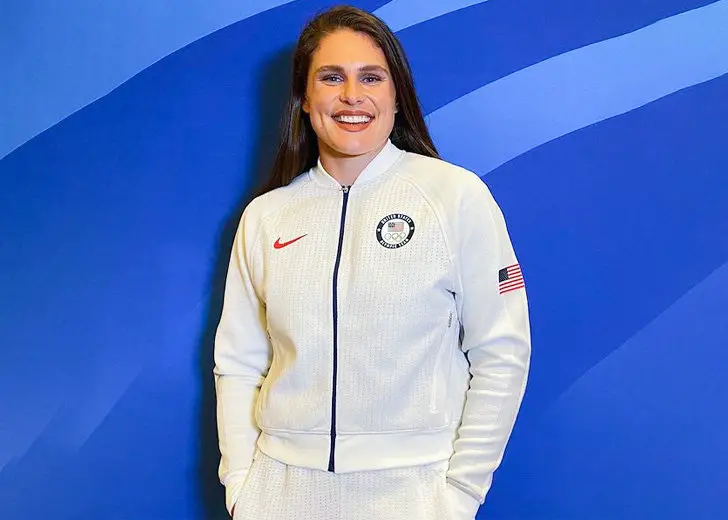 Ilona Maher, age 25, is a USA Women's Rugby Union player who plays Prop Center for the American National team. And she has recently gathered fame because of her TikTok skills. 
In a recent interview with Distractify, Maher spoke at length about her newfound fame, her experience at the recent Olympic Village in Tokyo, and most importantly, her use of the social media platform to promote her beliefs and inspire the next generation.    
Ilona Maher's TikTok Breakthrough
Following in the steps of several other athletes who were found sharing their videos on TikTok from inside the Olympic Village during the recently concluded Tokyo Olympics, Maher caught the eye of the larger audience after she posted a video making fun of the cardboard beds made for them. 
As per Time, Maher created the videos "so the world can get an inside look" at how things really were at the Olympic Village.
Since then, her TikTok account with the username @ilonamaher has grown significantly and, at the time of this writing, boasts 8192,000 fans. 
Using the platform, she wants to showcase that she is much more than just an athlete and does so by posting authentic videos without being too critical of them. 
Making Use of Newfound Fame
Maher spoke at length of her desire to promote her beliefs that female rugby athletics are much more than what the general eyes see on the field.
According to her, before her big leap forward, she mostly used to get negative comments as people treated her as a small creator. However, it is not something she worries about anymore because she knows she has the backing of her supporters. 
Being Female with Beast, Beauty, and Brains Is Important
According to Maher, beast, beauty, and brains are equally important, and she has taken it as her motto. While talking to Distractify, Maher explains,
My motto is beast, beauty, brains. And for me, it's showing people that rugby players, including myself, we're strong, aggressive, we go out onto the pitch and we're badasses.
She says that she feels beautiful and feminine when she wears lipstick, puts on heels, and a dress. She further adds, "And then brains part is that I got my nursing degree. I'm smart. I like to learn things. Sometimes they put athletes in that one pool — like all athletes are athletic, but no, we're so much more than that."  
Using Her Authentic Content to Inspire the Next Generation
Maher believes her authentic TikTok videos can help the next generation of females to find confidence in themselves. Through her videos, she wants to help young women find their ways in life to make them feel beautiful and confident. 
"I'm hopefully just giving people the opportunity to be themselves and show that you can succeed by being yourself — that there's really no path to it," she added. 
Maher noted she does her best to reach out to as many young girls as possible to let them know they can be their authentic selves regardless of the times we live in.
Her Future with the National Team
Maher says she is far from done with her national team duties as she sees herself being part of the United States Women's Rugby Union National Team in 2024. "I'm not finished with rugby. I'm not finished with the USA Rugby team," says Maher.