Is Manu Rios Gay? His On-Screen Role Might Have Raised Questions about His Sexuality
Was actor Manu Rios' acting in Elite too realistic?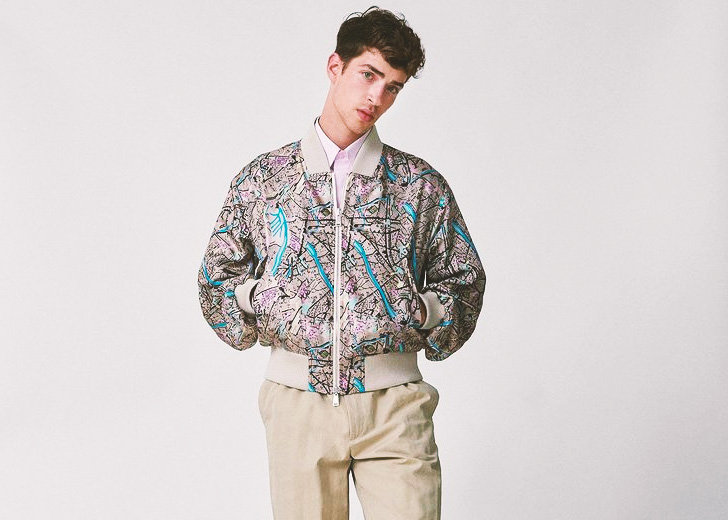 Manu Rios is a Spanish actor, model, and social media influencer known for his work on the Netflix series Elite. 
The multi-talented Rios hails from Calzada de Calatrava, Spain, and has been active in the entertainment industry since 2008. As a nine-year-old, Rios first came face to face with lights, camera, and action after participating in a Spanish reality show called Castilla-La Mancha. 
In 2010, Rios started uploading covers songs on YouTube. The budding entertainer gained immense online popularity after his voice caught the attention of music lovers.
As of this writing, his official YouTube channel has 1.72 million subscribers. Also, a look into his Instagram account reflects the growth of the talented artist.
He has 9.7 million followers on his Instagram.
Despite Rios' incredible growth as an actor, his sexuality is often questioned and features as a regular part of online gossips.  
Is Manu Rios Gay?
Rios's sexual orientation is often questioned by people, and claims are made of him being gay. Unfortunately, there is no concrete information to support or deny the never-ending rumors. 
His work in the television series Elite paved a path for people to speculate about his sexuality.
During season four of the Netflix show, Rios portrayed the role of Patrick, who is part of a same-sex throuple with the show's other characters Ander and Omar.
During episodes, Rios' character gets himself into a same-sex relationship with Ander and Omar after joining his school, Las Encinas, as a new student.
Rios' character Patrick initially falls in love with Ander and then slowly transitions into a relationship with Omar. Eventually, the three characters find themselves engaged in a three-way sexual relationship.  
Manu Rios' Tweets Sparked Gay Rumors
Season four of Elite aired earlier in 2021, but assumptions regarding his sexual orientation started in 2017 following the actor's tweets.
First, Rios, who has not publicly identified himself as gay or defended his sexuality, has called out people who use the term gay as an insult.
people who use "gay" as an insult are so sad lol — manu rios (@manuriosfdez) January 20, 2017
Rios tweeted regarding the subject and made his point clear by labeling those people who offend others by calling them gay as "sad." 
Earlier in the same year, the actor asked his followers to unfollow him if they practice homophobia, racism, and sexism because he does not tolerate such nonsense. 
if you're homophobe, racist, sexist... please unfollow me. i don't tolerate that bullshit. — manu rios (@manuriosfdez) October 12, 2017
Online Gossip Regarding His Sexuality
Two years ago, a user who goes by the name of anonymous in Quora called Rios to be gay.
Replying to a question titled "Do you think Manu Rios is gay?" the random user firstly made claims regarding Rios' sexuality and later stated to know the actor personally. 
As of this writing, the user's comment has gathered over 50,000 views and has been upvoted by forty-three Quora users. 
In the lengthy writing, the unknown user asked if knowing someone's sexual orientation makes any difference and later questioned if it is really necessary to care about people's sexuality in 2018.