Is Elite star Manu Rios Gay? Girlfriend Rumors Surround Kylie Jenner and Martina Cardidi
Was actor Manu Rios' acting in Elite too realistic?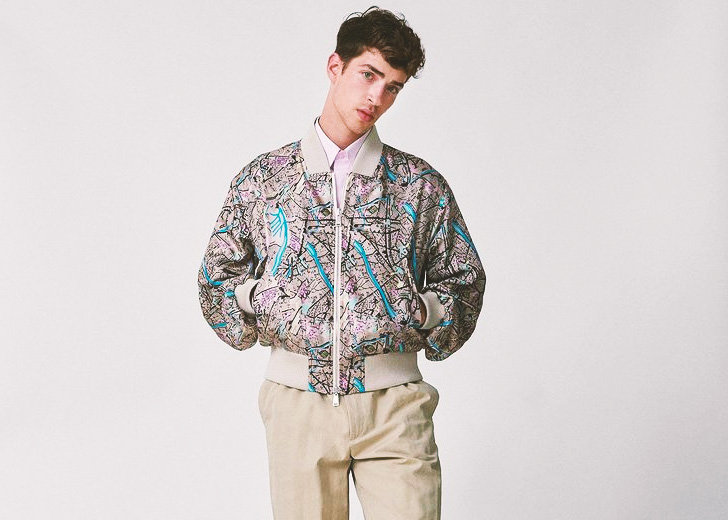 Manu Rios is a Spanish actor, model, and social media influencer known for portraying the character Patrick Blanco Commerford on the Netflix series Elite. 
The multi-talented Rios hails from Calzada de Calatrava, Spain, and has been active in the entertainment industry since 2008. As a nine-year-old, Rios first came face to face with lights, cameras, and actions after participating in a Spanish reality show called Castilla-La Mancha. 
In 2010, Rios started uploading cover songs on YouTube. The budding entertainer gained immense online popularity after his voice caught the attention of music lovers.
As of this writing, his official self-titled YouTube channel has 1.75 million subscribers, and Instagram has 11.1 million followers. Also, by exploring his Instagram account, one can grasp the growth of the talented artist.
And because of Rios' incredible growth as an actor and gay portrayal in Elite, his sexuality is often questioned and featured as a regular part of online gossip, especially in Spain, where people have been querying about his "sexualidad," which is the Spanish terminology for the word sexuality. 
Read the full article to learn about Manu Rios' personal life, including his dating and marital status, along with details about his sexuality. 
Is Patrick from 'Elite' actually gay?
The Spanish teen drama series Elite revolved around the plots that focused on the relationship between wealthy and poor students of scholarships at the fictional elite high school Las Encinas.
In the drama series, Rios played the character of Patrick Blanco Commerford, who was the main protagonist of the series' overall second arc. He is the gay son of the school's new principal Benjamin and the brother of Ari and Mencia. 
Till the season six finale, Patrick and Ivan are still in love, but their relationship has become complex.  
Now, fans have been anticipating season 7 of their favorite show Elite, which Web News Observer estimates to be released in July 2023.
However, Rios will not appear in the Netflix LGBTIQ+ drama in the upcoming season. He has indeed left the Elites and the Las Encians.
To FOTOGRAMAS, he revealed, 
As an actor, you want to do different things, and although 'Elite' has been an incredible experience and I am very grateful for everything it has brought, there are also times when it is necessary to go from stage to stage, change pages and do other things.
But is Manu Rios Gay?
People often question Rios's sexual orientation, and claims are made of him being gay. But unfortunately, there is no concrete information to support or deny the never-ending rumors.
But what is known is that he has been vocal about supporting the gay community on his social media. For example, in 2017, he wrote, "people who use "gay" as an insult are so sad, lol."
people who use "gay" as an insult are so sad lol — manu rios (@manuriosfdez) January 20, 2017
His work in the television series Elite paved a path for people to speculate about his sexuality.
During season four of the Netflix show, Rios started portraying the role of Patrick, who is part of a same-sex throuple with the show's other characters, Ander and Omar.
During episodes, Rios' character got himself into a same-sex relationship with Ander and Omar after joining his school, Las Encinas, as a new student.
Rios' character Patrick initially fell in love with Ander and then slowly transitioned into a relationship with Omar. Eventually, the three characters found themselves engaged in a three-way sexual relationship.  
Manu Rios' tweets sparked gay rumors
Season four of Elite aired earlier in 2021, but assumptions regarding his sexual orientation started in 2017 following the actor's tweets.
First, Rios, who has not publicly identified himself as gay or defended his sexuality, has called out people who use the term gay as an insult.
people who use "gay" as an insult are so sad lol — manu rios (@manuriosfdez) January 20, 2017
Rios tweeted regarding the subject and made his point clear by labeling those people who offend others by calling them gay as "sad." 
Earlier in the same year, the actor asked his followers to unfollow him if they practiced homophobia, racism, and sexism because he does not tolerate such nonsense. 
if you're homophobe, racist, sexist... please unfollow me. i don't tolerate that bullshit. — manu rios (@manuriosfdez) October 12, 2017
The rumors would also multiply later when Andre Lamogila, who plays Rios' character Patrick's love interest Ivan on Elite, and Rios were seen getting cozy with one another. 
In the vacation Instagram pictures posted by Lamogila, enjoying their time on a beach. In one of the pictures, Rios was seen chatting with Lamogila as he rested his arms on the latter's shoulder.
In the caption given to the set of pictures, Lamogila wrote, "Ui ui ui ui ui, mama mia! Enjoy it, life is good!"
Lamogila also hasn't spoken about the rumors as he is also a private person. 
Online gossip regarding his sexuality
Two years ago, a user who goes by the name of anonymous in Quora called Rios to be gay.
Replying to a question titled "Do you think Manu Rios is gay?" the random user first made claims regarding Rios' sexuality and later claimed to know about the actor personally. 
As of this writing, the user's comment has gathered thousands of views and has been upvoted multiple times. 
In the lengthy writing, the unknown user asked if knowing someone's sexual orientation makes any difference and later questioned whether it was necessary to care about people's sexuality in 2018. 
And many people also supported the notion of the user stating that sexuality cannot be defined as black and white and also highlighted that someone can be bisexual or also possess other sexual orientations.  
Who is Manu Rios' reported girlfriend?
Also, some fans have speculated that the actor dated the likes of Martina Cardidi, Denisse Pea, and Carley Gilbert because they appeared close to him when featured on his social media posts. However, the speculations have not been answered by any of them. 
Many have especially deemed Martina Cardidi as his possible girlfriend. Tele Loisirs reported in June 2022 that Martina Cardidi, who plays Rios' character's sister Menica on Elite, and Rios were spotted kissing, all credit given to an Instagram post shared by Cardidi herself, writing in the caption, "incest."
However, there have been no updates on their relationship since the post, as none of them have featured one other in their social media profiles. 
In January 2023, Rios also attracted dating and boyfriend rumors in January 2023 after he was spotted cozying up with Kardashian family member Kylie Jenner during Paris fashion week.