JoJo Siwa Excited about Her Same-Sex Pairing in 'Dancing with the Stars'
JoJo Siwa is breaking barriers!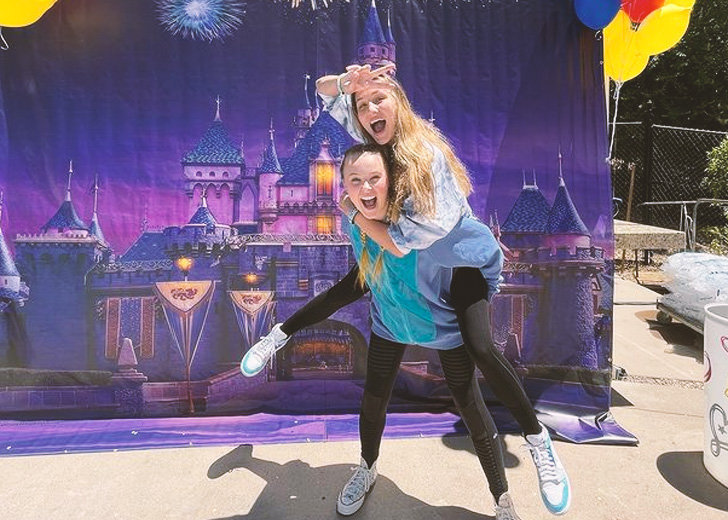 JoJo Siwa made headlines when she announced she was part of the LGBTQ community in January 2021.
She made her orientation clear through a series of social media posts, even uploading pictures wearing a T-shirt that read "Best Gay Cousin Ever."
The young star then took to Instagram stories to open up about the matter. She disclosed that her mother knew about it for two years. However, when asked about the label, she answered she didn't realize it herself. 
Siwa said she related to gay people and liked the word queer before concluding she could technically be called "pansexual."
Since coming out, the Nebraska native has longed to make an impact and influence people. And that's the exact opportunity she thinks she is getting from her participation in Dancing with the Stars season 30.
Siwa is the first woman to have same-sex pairing in the worldwide famous dance competition. And she is more than elated with excitement for the historic opportunity.
JoJo Siwa Announced the News
On August 26, 2021, Siwa announced being a cast of DWTS season 30 through the official Twitter page of the show.
"I am so excited to be a part of this years' Dancing with the Stars season 30," she exclaimed at the beginning of the video, flaunting her sparkling hair accessories and her million-dollar smile.
Then, gushing about the historical change, the Dance Moms alum cited it would be cool to pair up with a girl. "It's gonna be the best ever," she added. 
Siwa also stated she couldn't wait to dance every single week and meet her partner. In her own words, she had so many things to be excited about. 
The J Team actress will join the Real Housewives of Atlanta star Kenya Moore and the Tokyo Olympics star Suni Lee in the show. 
JoJo Siwa On Same-Sex Pairing
When Siwa agreed to take part in the upcoming season of DWTS, the producers provided her with an unprecedented choice. She could choose to dance with a man or a woman. 
Without flinching, Siwa chose same-sex pairing. She gushed about her historic decision during an interview with USA Today on August 26, 2021. 
My journey of coming out and having a girlfriend has inspired so many people around the world. I thought that if I chose to dance with a girl on this show, it would break the stereotypical thing.
Siwa reiterated how the show was always about a boy-girl couple and implied she wanted to break barriers.
In her own words, partnering with a female in a widely recognized show like DWTS would encourage people worldwide to embrace their choices and love anybody they wanted.
The 18-year-old expressed similar sentiments when she co-hosted the Entertainment Tonight show as a guest on August 30, 2021.
She said she was proud to make such change acceptable and have the power to influence her followers. 
While Siwa is entirely determined to disseminate her motto, "love who you want to love," there's only one thing we can say — more power to you, girl!