Madonna's Daughter Lourdes Leon Reportedly Joining Cast of 'Euphoria' Season 3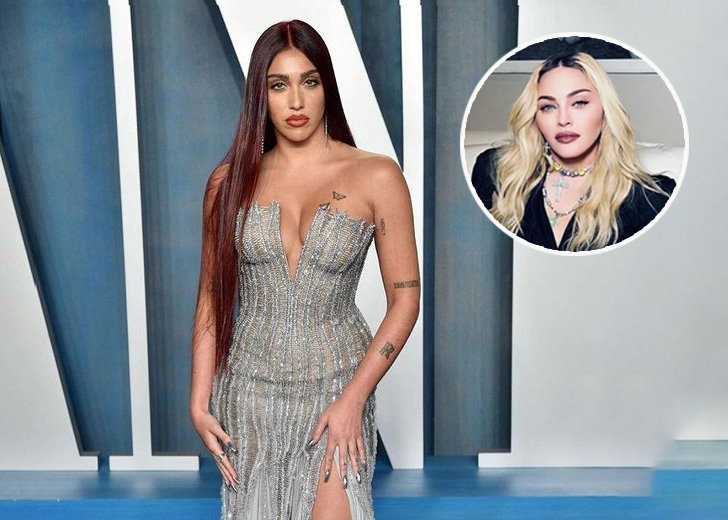 Ever since Euphoria debuted in the summer of 2019, it is all anyone can ever talk about, and rightfully so. 
According to HBO, it is the second most-watched show behind Game of Thrones. 
The series centers on a group of high school students learning to navigate love and friendships in a world filled with drugs, sex, trauma, and social media. 
It recently wrapped up its second season and has already been picked up for the third. 
HBO has not released an official release date or revealed anything about the upcoming season, including who might join the show.
Lourdes Leon Appearing on Euphoria Season 3
On March 31, 2022, Deuxmoi reported that Madonna's daughter Lourdes Leon might join the cast in the new season. 

Insiders for Deuxmoi report Lourdes Leon might appear on Euphoria season 3. (Source: Deuxmoi/Instagram)
According to a blind item received, a "nepotism baby" was allegedly in talks for season three, and it was not Kaia Jordan Gerber.
Immediately after, Deuxmoi updated its followers with new reports. 
According to an anonymous informant, Leon used to live in the same building as the informant and was allegedly "hooking up" with Euphoria star Angus Cloud.
However, nothing has been confirmed. That being said, Leon appeared at the Vanity Fair Oscars Party and was seen hanging out with another Euphoria star, Barbie Ferreira. 
Leon and Ferreira stepped out at the star-studded event and posed for the camera. 
The former looked stunning in a strapless silver gown with strapped heels, while the latter looked effortlessly glamorous in a strapless pink and gold wrap-around striped dress. 
After posing together for the camera, Ferreira stepped out of the frame and let Leon have her shining moment with the photographers for her solo shots. 
The duo was even photographed together at the bar.
Lourdes Leon in Talks to Play Madonna
The rumors of Leon's Euphoria gig come amid the news that she is in the running to take on the role of Madonna, her mother, in the star's new biopic, Material Girl.
According to Mirror, the legendary artist had help from Girl On The Train writer Erin Cressida Wilson in finalizing the script. 
The biopic will be about the star's life and 40-year long career after her debut single 'Everybody.'
As the filming will start soon, the young actress Leon, who looks like her mother, might get to play the part, but only if she outperforms her competitors. 
According to reports, she will have to go up against a few people if she wants to snag the role. 
Euphoria's Sydney Sweeney and Ferreira are both auditioning to play the material girl.
Ever since Sweeney wowed audiences on the show and The White Lotus, her fans are confident she is talented enough to land the role. 
But they have serious competition against Kanye West's girlfriend Julia Fox, Marvel star Florence Pugh, and Ozark's Julia Garner. 
According to The Ankler, Madonna "initially set her sights on Florence Pugh 'if she'll have [her],' but if they're auditioning as many actresses as they have been, it doesn't appear that one worked out."
Meanwhile, The Hollywood Reporter claimed Alexa Demie, Odessa Young, Emma Laird (Mayor of Kingstown), and musicians Bebe Rexha and Sky Ferreira are also vying for the part.